By

Tamlin Day
Updated 09/06/2021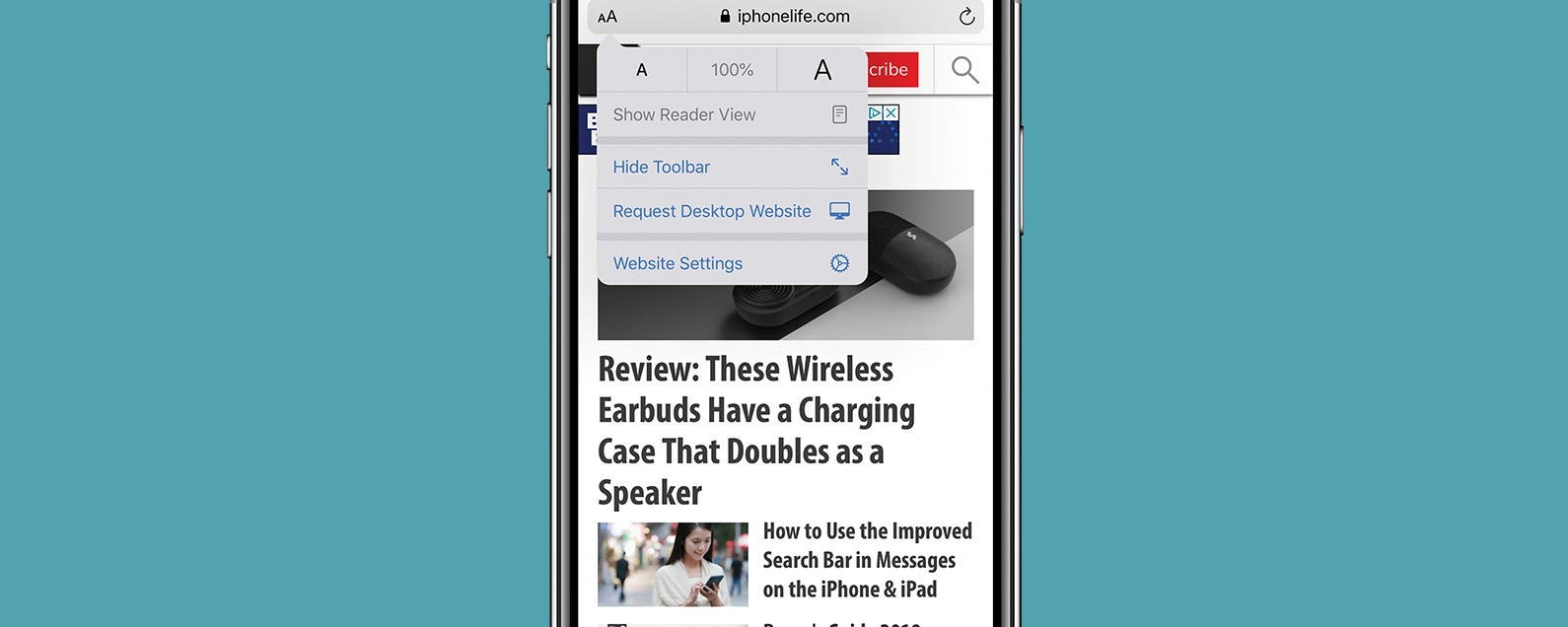 * This post is part of iPhone Life's Tip of the Day newsletter. Sign Up. *
Setting a website to always open in your preferred mode, such as Desktop or Reader View, makes it easier to browse your favorite websites from the iPhone. With Safari's custom controls, you can also allow or disable your microphone, camera, and location sharing for individual websites. Here's how to customize your Safari experience on the iPhone.
Related: How to Use the Look Up Feature in Safari
How to Customize Safari Settings for Individual Websites
As useful as Safari can be, some aspects can be frustrating (for example, have you ever tried to find the iPhone back button when you're browsing?) but customization is a solid offering. Did you know you can even disable Safari Reader mode for all webpages and mute tabs in Safari if you choose to?
To customize further, give these steps a try:
Open Safari to a website you want to customize.

Tap the Aa icon on the top left.
Tap Website Settings.


 
From here, you can select how the website should appear.
Request Desktop Website will always display the website in desktop mode.
Use Reader Automatically will always display the website in Reader Mode.
You can also set permissions for your Camera, Mic, and Location.


 
When you're finished, tap Done.


Now, when you visit that website, it will display according to your custom settings. Happy browsing!