Is finding downloads on the iPhone tough? We'll show you how to find hidden apps on iPhone, and how to change your settings to prevent this.
By

Erin MacPherson
Updated 01/25/2023
What to Know
To find a missing app, search your App Library and long-press the app to add it back to your Home Screen.
If multiple apps are missing, check for hidden Home Screens.
If you can't find an app, it might have been deleted and you need to reinstall it from the App Store.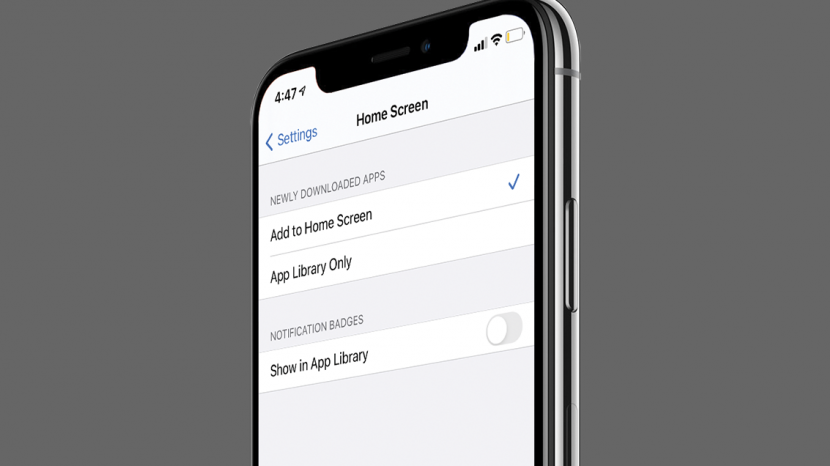 Are you finding that newly downloaded apps are no longer appearing on your Home Screen? A setting may have been changed accidentally, or with an update.  If an app isn't showing up, here's why you might be missing apps and how you can fix it.
Jump To:
Finding Downloads: Apps Not Showing on iPhone
Although one of the aims of iOS updates is to better organize and freshen your app collection, it can sometimes have the opposite effect. Certain settings and features can prevent new app downloads from being readily visible on your Home screen. The troubleshooting tips below should help you locate the app you're looking for and place it exactly where you want it. Remember, if you regret a download, you can always learn how to delete apps on an iPhone, and for more tips on managing your device, make sure to sign up for our free Tip of the Day newsletter.
Can't Find an App on Your iPhone? Use the App Library
It's important to know that when newly downloaded apps are missing from your iPhone's Home Screen, they are merely hidden. They can easily be found, accessed, and added to your Home Screen. This can be done in the App Library. Read on to learn how to see hidden apps on iPhone.
Go to the App Library by swiping left on your Home Screen until you've gone one screen past your last Home Screen page.


Tap into the search bar and type in the name of the app you're looking for. If you do not want to use the search bar, you can simply scroll through the apps in the App Library.



Once you find the app you're looking for, tap and hold the app icon, then drag it in any direction, and it will be added to the last page of your Home screen.


Related: How to Use the iPhone App Library
Use Spotlight to Search for & Open a Missing App
If you rarely use a certain app, you may not even want to add it to your Home Screen. In this case, follow the steps below to quickly find and open any downloaded app.
Swipe down from the center of your Home Screen to find the Search bar.


You can also open the Search screen by tapping the small Search button that appears in the bottom center, just above the dock.



Enter the name of the missing app in the search field, or tap the microphone icon to dictate your search term.
Your missing app should be among the top results. Tap to open it.


 
How to Show Installed Apps on Home Screen
While all apps appear in the App Library without fail, for some people a setting may be preventing recently downloaded apps from appearing on the Home Screen. Here's how to fix that going forward.
Open the Settings app.


Scroll down and tap Home Screen.


 

Select Add to Home Screen, and a blue checkmark will appear next to it. From now on, newly installed apps will show up on your Home Screen.


Any apps that were auto-hidden before you changed this setting will still be hidden. To unhide them, you can move them back from App Library individually. 


 
Restore Hidden Home Screen Pages to Find Missing Apps
It's possible that an app disappeared from your iPhone because you accidentally hid the page of your Home Screen where it appeared. But don't worry, the process to bring back hidden Home Screen pages is quite simple. For more tips on finding hidden or missing apps, read this.
It can feel frustrating when you don't see an app that you've just downloaded or that has always been located in one place on your Home screen. We hope our guide has helped you correct this minor issue with iOS updates and find the apps you've lovingly curated on your iPhone.

Important Note: If you've been moved by the Ukrainian battle against the Russian invaders and would like to learn about apps standing in solidarity with Ukraine, please read through our article 6 Apps Standing for Ukraine, and scroll to the bottom for a list of trusted charities you can donate to that are contributing to the cause.