By

Jim Karpen
Tue, 05/16/2017
* This post is part of iPhone Life's Tip of the Day newsletter. Sign Up. *
Before iOS 9, you were limited to sending five photos via email from iPhone. But now that limit is gone for the Mail app. Some people have reported being able to email up to 100 photos. While that is a lot of photos to email, it's a great feature to have for sharing photos privately with family and friends. For the longest time, I emailed pictures to myself to easily transfer photos from my iPhone to my computer. Whatever the reason you need to send photos via email from iPhone, you can send a lot more than you used to be able to. Here's how to email pictures from iPhone.
Related: How to Set an Out of Office Automatic Reply Email Message
How to Email Pictures from iPhone
Open the Photos app on iPhone.

Select the photos you want to email.

You can do this by tapping Select in the upper right corner and dragging your finger to select a lot of photos.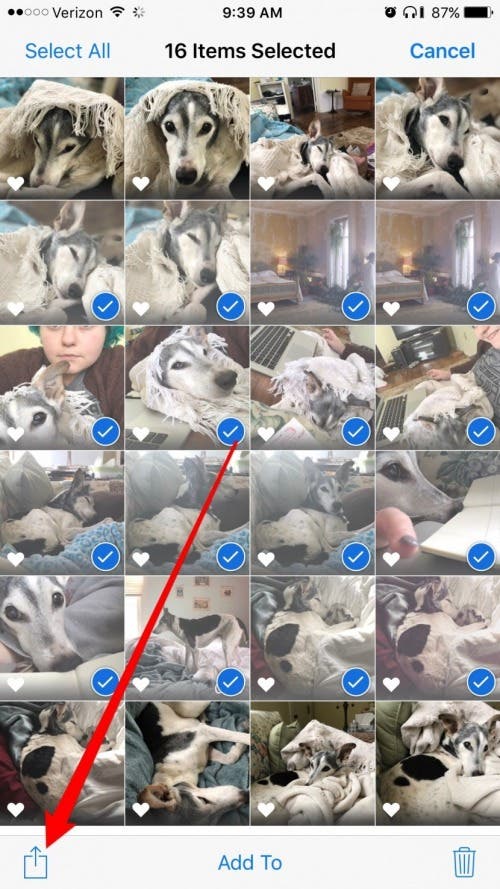 If you're going to send a small group of photos, you can tap a single photo and then select multiple in the next step.

Tap the Share icon. Here you can swipe back and forth to select or deselect any of the photos you want to send.

Tap Mail.

Enter the To: email address. Add a subject if desired.