By

Tommy Ly
Updated 05/03/2022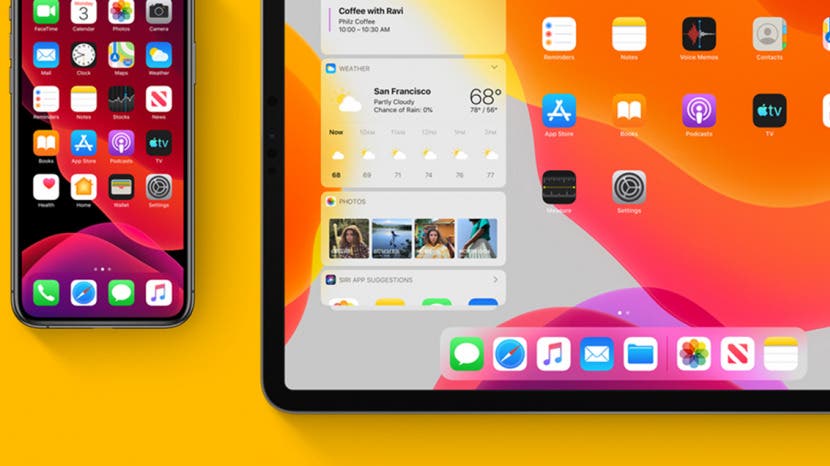 * This post is part of iPhone Life's Tip of the Day newsletter. Sign Up. *
Apple has placed what it thinks are the most useful apps in the Dock of the iPad and iPhone, where they are accessible on every Home screen. If your most useful apps aren't in the Dock, you can easily move them there! Read on to learn how to move apps into or out of the Dock on your iPhone or iPad.
Related: How to Move Multiple App Icons at Once on iPhone Home Screen
How to Move Apps to & from the Dock
Moving an app to or from the Phone or iPad Dock is accomplished the same way as moving apps from one Home screen to another, or into folders. Before you begin, it's important to know that the iPhone Dock can hold a maximum of 4 apps, and the iPad Dock can hold anywhere from 11 to 15, depending on the model; decide which apps are the most important for you to have in your Dock before you begin. You can also check out how to customize an Apple MacBook Dock.
Tap and hold any app icon. When the action menu pops up, select Edit Home Screen to enter "wiggle mode."
You can also just continue holding down your finger to enter "wiggle mode."


 
You'll see a small X in the upper left corners of any apps that are possible to delete. Tapping the X will delete the app, but that's not what you want to do.
To move an app out of your Dock, hold and drag the app from the Dock to your Home screen while in wiggle mode. 

  
 
To move an app into the Dock, just drag the app to the Dock from the Home Screen.
You can place folders in the Dock as well.

  
 
Once you're finished customizing your Dock, press the Done button in the upper right corner of your display or press the Home button, and the apps will stop wiggling.
There are other ways you can customize your iPhone and iPad Docks, you can read about them here.