By

Donna Schill
Tue, 04/14/2020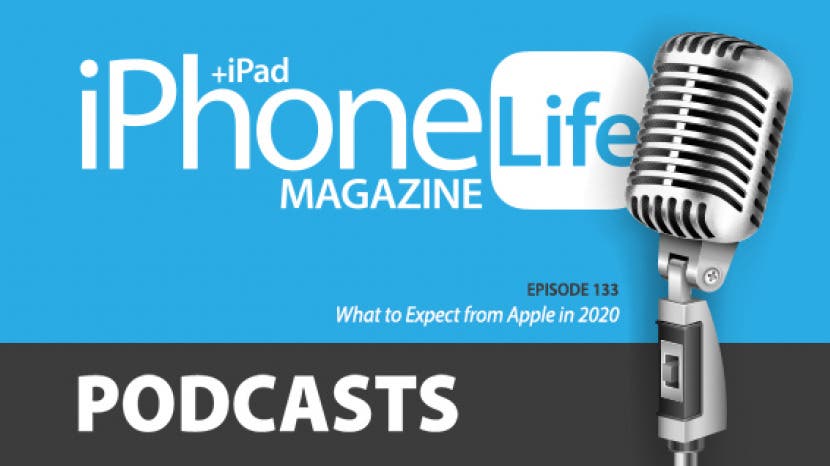 In the 133rd episode, David and Donna discuss Apple's evolving plans for 2020 amid the coronavirus pandemic. Topics include the new iPad Pro with trackpad support, production of 5G iPhones with flat edges, a budget HomePod, and Apple's partnership with Google to bring COVID-19 contact tracing to smartphones.
Click here to listen and subscribe. If you like what you hear, be sure to leave a review. And remember to tune in every other week to hear our editors share with you the latest Apple news, best apps, iPhone tricks, and coolest accessories.
This episode was brought to you by: 
OWC Envoy Pro EX (Starting at $89.99): Improve your workflow with the estorage solution from OWC. The OWC Envoy Pro EX with USB-C is slim and portable. But don't let its size fool you; this small external drive quickly and safely stores up to 2 terabytes of your work. That's a lot of storage for such a slim device, and that's not the only thing you'll love about the Envoy Pro EX. Your data and financial investment are safe with the OWC Envoy Pro EX with USB-C.
GOBUDi CASEBUDi Vegan Leather Watch Roll Travel Case ($18.99):

When you need to travel and take your watchbands with you, keeping those bands safe in your suitcase is a high priority. CASEBUDi offers luxurious protection at a low price. Whether at home or on the go, the Watch Roll keeps your unused smartwatches and watchbands safe and secure.
Question of the week:
Do you plan to opt in to Apple and Google's contact tracing project to help slow the spread of the coronavirus? Why or why not? How would you feel about mandatory tracking as opposed to the opt-in only plan Apple and Google have committed to? Email podcast@iphonelife.com with your thoughts!