By

Daniel Rasmus
Mon, 04/10/2017
If you own an older vehicle, you may be USB port challenged. How will you know? When the posse sits in the back seat of your truck or car, they either end passing phones to the front for a quick power top off, or they struggle up, leaning forward to tap the all too short shared lightning cable plugged into the one charger. If you are lucky, a dual-port charger allows for two devices to charge at the same time. CableJive's Powerportz ($19.95) is a clever solution to the problem. It starts with a typical two-port car charger, the kind that fits into the car's power port, or what people used to call a cigarette lighter. If you are driving a car without a USB port, it may well still be called a cigarette lighter. What it probably doesn't sport is anything useful in the passenger cabin for charging devices.
Related: Best Lightning Cables 2016: Durable & Strong 3rd-Party Charging Cords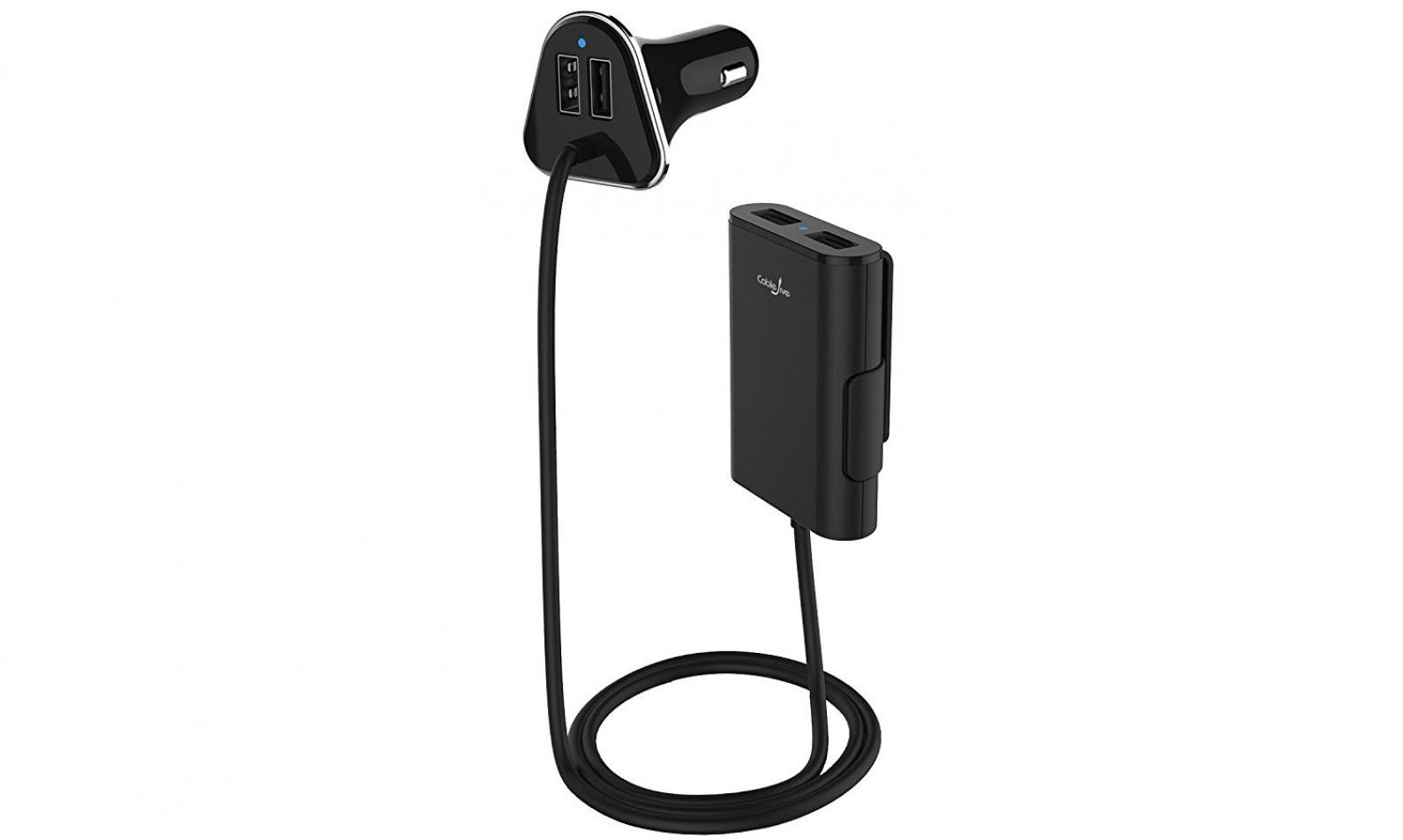 Coming out of the two-port charger is a six foot cable, and that cable extends to a box with a removable clip, and that box also contains two USB ports. The clip makes for a useful attachment rear seat pockets, but that may also be a challenge for older vehicles. Total output for the unit 48W and 9.6A—plenty to power not just phones, but tablets as well. A velcro strap keeps the cable out of the way when not in use.

Discover your iPhone's hidden features
Get a daily tip (with screenshots and clear instructions) so you can master your iPhone in just one minute a day.
The ports at the end of the cable, of course, are intended to provide the crew in the passenger compartment their own charging solution. In order to charge four devices at the same time, though, somebody (or everybody) is going to have to remember to bring four charging cables. Regardless, the PowerPortz accessory is going to prove useful for those who often drive with others in the car, especially on long trips or at the end of the day.
Pros 
Well designed for its purpose
Solid materials
Plenty of power
Cons
Final Verdict
If you have an older car without ports in the rear, then this is an ideal accessory. Even for those with plenty of ports, modern consumers may need even more. So don't think of this as just an accessory for an older vehicle, think of it as an accessory for any vehicle with too many devices and not enough places to charge them.