By

Conner Carey
Sat, 02/24/2018
* This post is part of iPhone Life's Tip of the Day newsletter. Sign Up. *
Let me start off by saying that this is not a perfect app, but I still think Evolve (Free) is worth your time. It's an app that's still building momentum, so it lacks some of the features I've come to take for granted in an app such as MyFitnessPal. But I've been using this app to track my calories for over a week, which is something I've never before been able to do every day. But Evolve's minimalist user-interface makes a huge difference in the level of stress or discomfort I feel when tracking calories. Other apps have amazing features; but for me, it's often too much. Evolve's goal is to make tracking food the easiest and simplest it's ever been. And at this, it succeeds. The clean, unobtrusive interface lends beautifully to this, and the streamlined design is mirrored in Evolve's features. One of the app's most promoted features is the ability to track what you've eaten with only your voice, which is meant to take only ten seconds (and sometimes does). I'm going to dive into the specifics of Evolve below; find out if it's right for you.
Related: Can't Sleep? The Sleep Genius App Is Here to Help
What It Does
The Evolve app tracks calories (and macronutrients) and allows you to track your food intake with contextual phrases, such as "I ate a cup of quinoa, a sweet potato, and three cookies for lunch." I've honestly been surprised at how often doing this worked perfectly. There are errors about every fourth entry (usually regarding the amount), but you can easily tap on an entry to edit its specifics. My hope is that this app will gain a larger following and, if needed, add a paid tier. Although the company has promised that calorie tracking will always be free in the app, perhaps it will add a fitness-tracking element as as part of a premium version; I would sign up.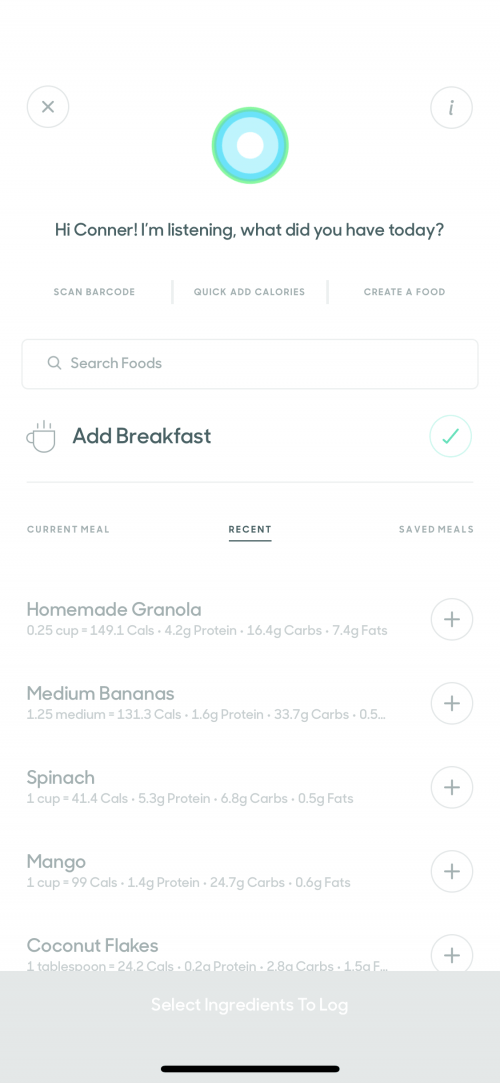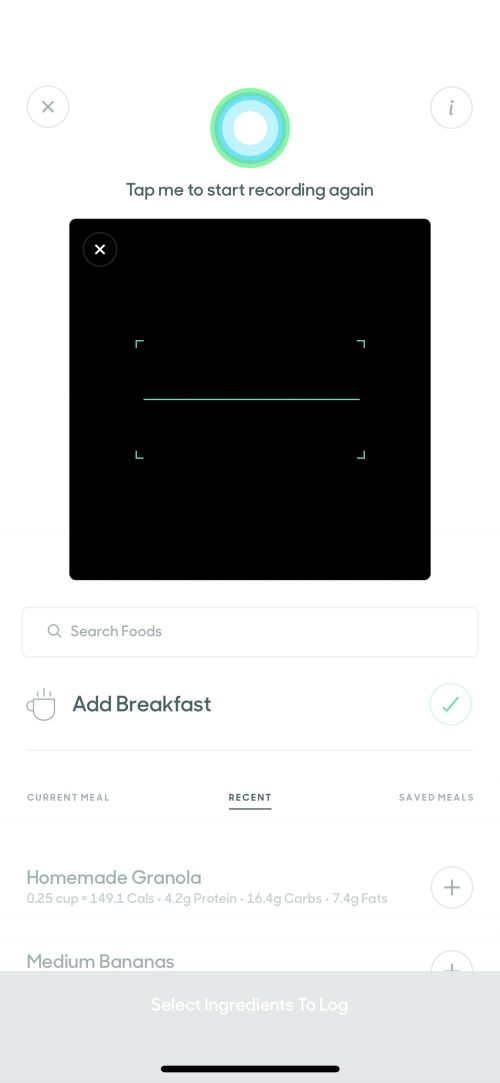 Evolve has two main tabs: Journal and Me. The Journal is what I use daily. It has, simply, Breakfast, Lunch, Dinner, and Snack categories below the macronutrient breakdown (protein, carbs, and fats) as well as your daily caloric goal and a circle that shows the number of calories you've tracked for the day and visually shows what portion of your total goal you've eaten. At the very bottom, you can select Journal Settings to select a goal or create your own. You can also have different goals for different days of the week, which is something I haven't seen before.
Why We Love It
I had an eating disorder for much of my young adult life. So for me, and I would imagine millions of other people, getting fit is complicated. It's a balance of working toward health while trying to avoid triggers that might spin into old patterns of disordered eating. The abundant amount of information, details, and even sometimes grades on my eating that I see in other apps makes the whole process much more difficult for me; it can quickly start to feel like I'm not doing well enough even when I'm meeting all my goals. And that's the core of why I love this app, Evolve, and why I'm bringing it to you in its imperfect state.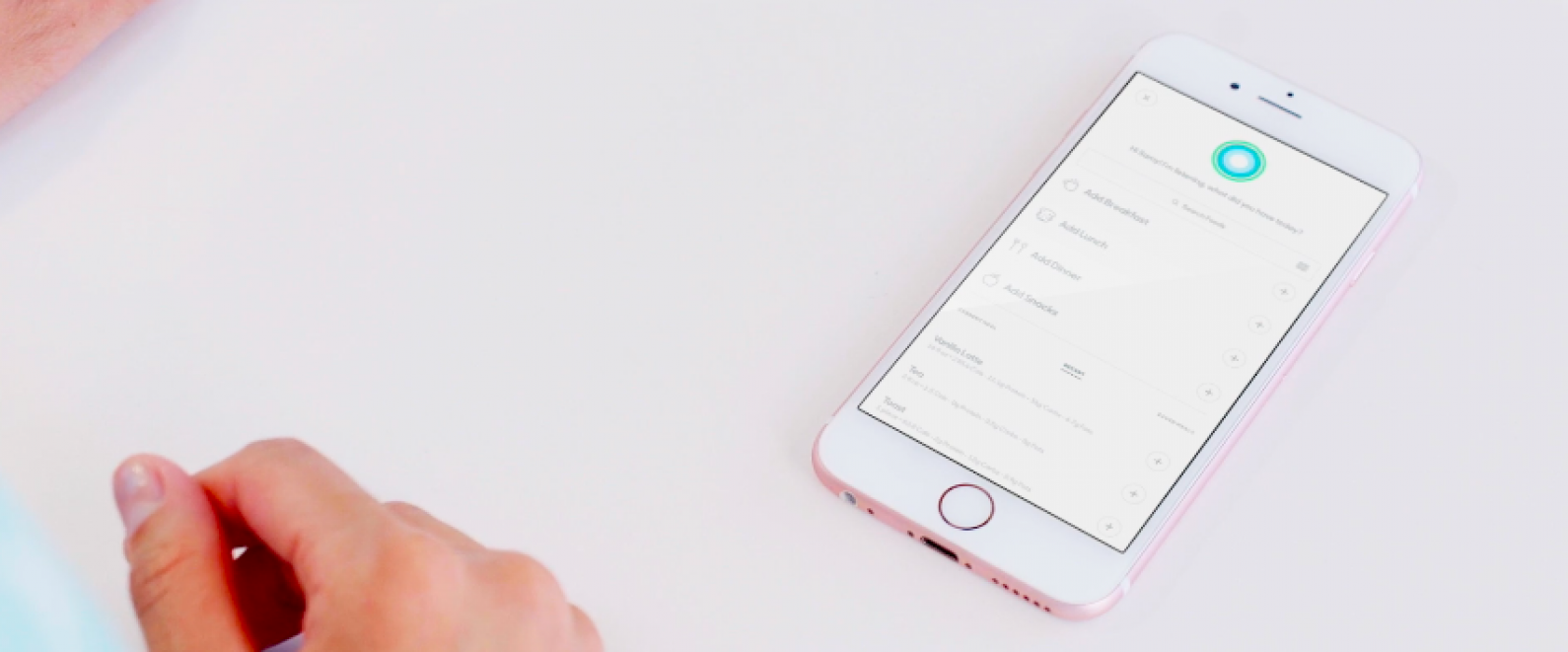 The main drawback of this app is its database of food, or lack thereof. Of course, the app has all of the basic whole foods; however, its database of packaged foods and all the brands that go along with it is severely lacking at this time. But I usually just create the food from the label; so it isn't a big deal. But it is frustrating when you're so used to the giant database that the most popular tracking apps have.
I wanted to give you a well-balanced review of this app. During my time using Evolve, I've really loved how consistently I've been able to track thanks to its simple design and features. The company released an update just recently, so I'm confident it will continue to grow and become even better. My hope is that it will continue along its current trajectory, and set itself apart as an app that makes tracking calories easier, both in action and emotional process.
Do you think this is an app you'd like to try? What other kinds of apps are you interested in? Let me know! I feature an app every week; I'd love to know what problems you need solved; I'll see if I can find an app for that.