By

Todd Bernhard
Tue, 05/05/2020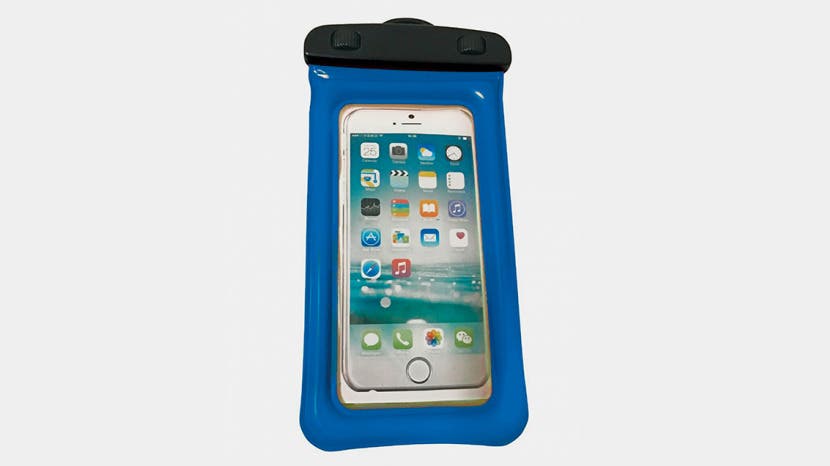 I know the latest iPhones are water-resistant thanks to their IP68 rating, but I don't trust them. Besides, if you're on the lake or ocean and your phone ends up in the water, it won't float! Fortunately, I found the H2O Proof Floating Phone Holder (starting at $9.99) from WOW Watersports. These are the same folks who made the waterproof floating speaker I reviewed.
Related: 
As much of a lifesaver as the H2O Proof case is, at ten bucks, it won't cost you your life savings. The base model is 4"x8," and the company showed a 5"x9" Over-sized XL model at CES, although I don't see it on the website. The bigger size should accommodate the largest iPhones, even if they're in a bulky case. The case is available in bright red or blue, which helps you find it. The case has a secure sealing mechanism for locking out water, and you can operate the touchscreen through the case for taking underwater selfies.
Pros
Makes just about any phone waterproof
Air cushions make the phone and case float
Available in bright red or blue
Easy seal for locking out water
Operate touchscreen through case
Cons
Over-sized XL case not yet on the website
Not protective against drops, so use a case too, and perhaps the larger holder to fit an encased phone
Final Verdict
If you are going to take your phone near the water, consider protecting it with an H2O Proof Floating Phone Holder from WOW Watersports.