By

Todd Bernhard
Tue, 02/04/2020
My daily desktop wireless headphones are the Space 1 from MU6 (say it out loud and it sounds like "Musics") for several reasons. Most importantly, they deliver great sound and the over-ear design helps block out office noise. Plus, the leather earcups and padding are comfortable for long-term use. So I was very interested in checking out the Space 2 (starting at $139) when I visited the MU6 booth at the recent Consumer Electronics Show in Las Vegas.
Related: Buyer's Guide 2019: Best Bluetooth Headphones & Earbuds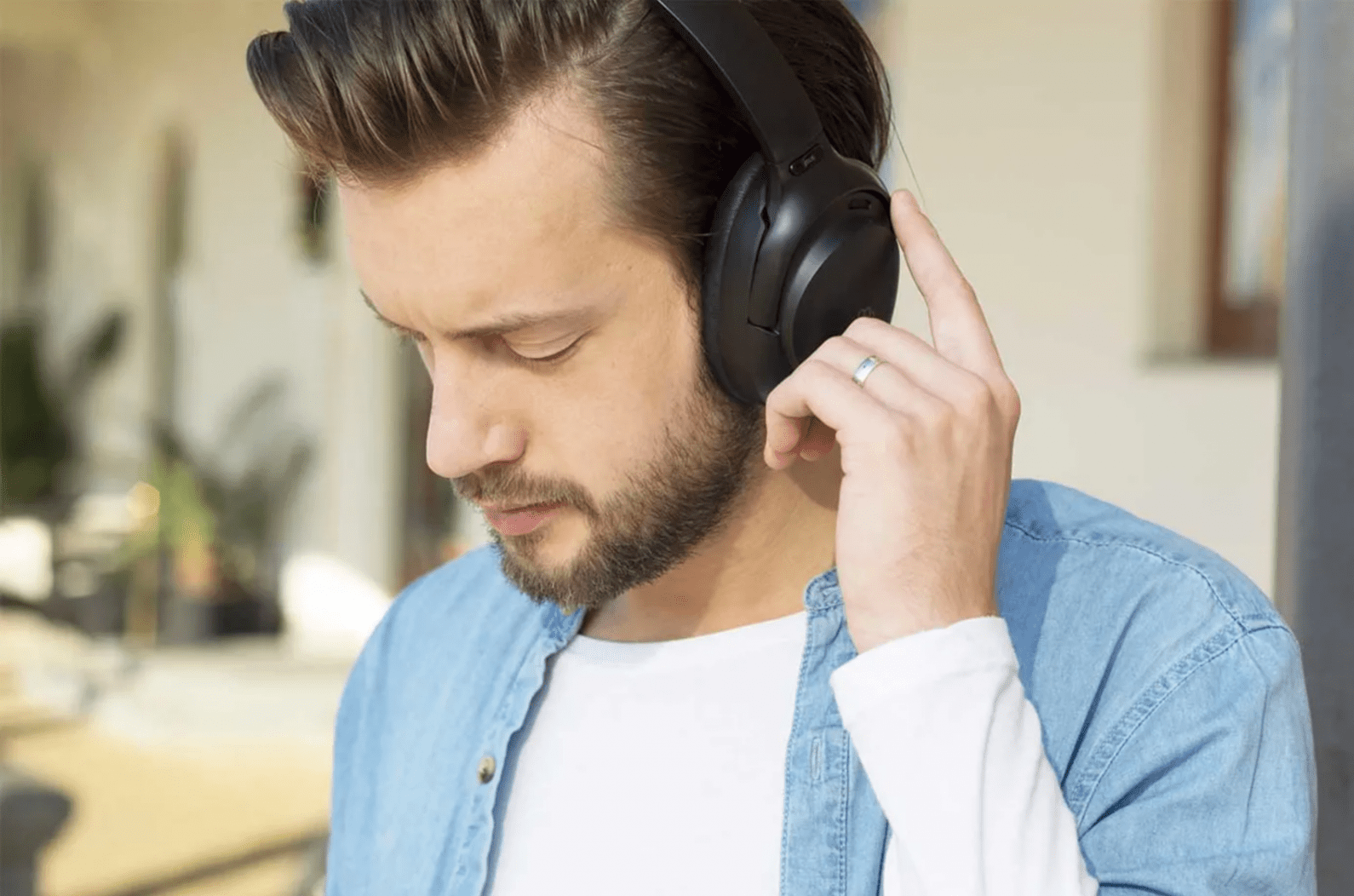 The Space 2 is an improvement on an already great set of headphones. The Active Noise Cancellation is increased from 32 dB on the Space 1 up to 42 dB. I tried them out on a very noisy trade show floor, and was blown away. I could not hear the person talking directly to me, only the music. Then I activated the Transparency Mode, which, similar to Apple's AirPods Pro, lets in outside sounds as desired and that worked well, too.

Discover your iPhone's hidden features
Get a daily tip (with screenshots and clear instructions) so you can master your iPhone in just one minute a day.
Another enhancement over the older model is that these are foldable. I travel a lot, so this is helpful. The Space 1 model does not collapse, but it does have a feature that the Space 2 foregoes which is a clever, magnetic, wireless charging stand. I use that daily so I will still use my Space 1 at my desk but the Space 2 gives you the portability that the Space 1 does not. Both models can charge via USB-C and will use a wired cable when desired.
Another new feature for the Space 2 is gesture control on the outside of the earcup. You swipe up or down to control volume and left or right for track control. The headset is fairly lightweight, in part due to plastic components, which is understandable, but I would like to see metal elements. It does also keep the price down, which is as low as $139, on Indiegogo, but that will go up.
Pros
Enhanced noise cancelation
Gesture control on earcup
Comfortable, leather, over-ear design
Foldable and portable
Transparency option, like Apple AirPods Pro
Cons
Plastic components
Lacks desktop charging stand of Space 1 model
Final Verdict
The portable Space 2 from MU6 is a solid improvement on the desktop-oriented Space 1.