By

Hallei Halter
Updated 09/29/2020
Know you have a birthday party to go to this month but can't remember the date? Need to see when your last haircut appointment was? Here's how to search the Calendar app on your iPhone or iPad to find events and their dates. You'll have to have the events already saved to your Calendar, but most holidays (like Easter or Ramadan) are automatically entered in Calendar by default.
* This post is part of iPhone Life's Tip of the Day newsletter. Sign Up. *
Related: How to Sync Apple Calendar with Google Calendar
Master your iPhone in one minute a day:
Sign up to iPhone Life's Tip of the Day Newsletter and we'll send you a tip each day to save time and get the most out of your iPhone or iPad.
What's in This Article:
You may need to search in the calendar on your iPad or iPhone for any number of reasons. iPad and iPhone calendar search are easy to use, but keep in mind that the iPhone calendar will delete history older than a year in order to save space in your iPhone storage. 
How to Search Your Calendar Using the Search Bar
Open the Calendar app.


 
Tap the search icon to open the search bar.
Tap the Search bar. 


 
Type in the name of the event or holiday. As you type, you will see events that match what you're typing. 
Pay attention to the result's date, as you will sometimes see results from the previous year. You'll notice I have some events repeated because I have multiple calendars synced to Apple Calendar.
How to Search the Calendar App by Month & Date
Make sure you are in the Month view.
To see a list view of your events starting from a specific day, tap on that date.
Tap the list icon at the top of the screen to open the list view.
The list view will only show dates with events, starting from the date you tapped.
How to See Events for a Specific Day Only
Make sure you are in the Month view.
Tap the date list icon at the top right.
Then tap a date with a gray dot. These dates have events, which will be displayed on the list.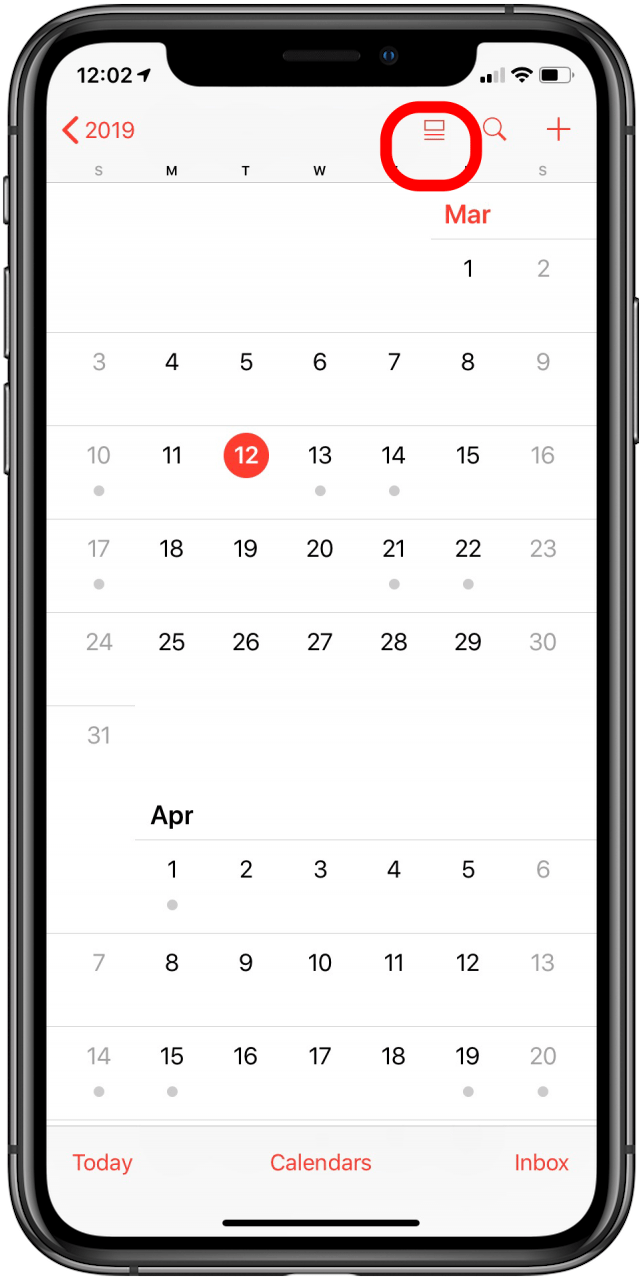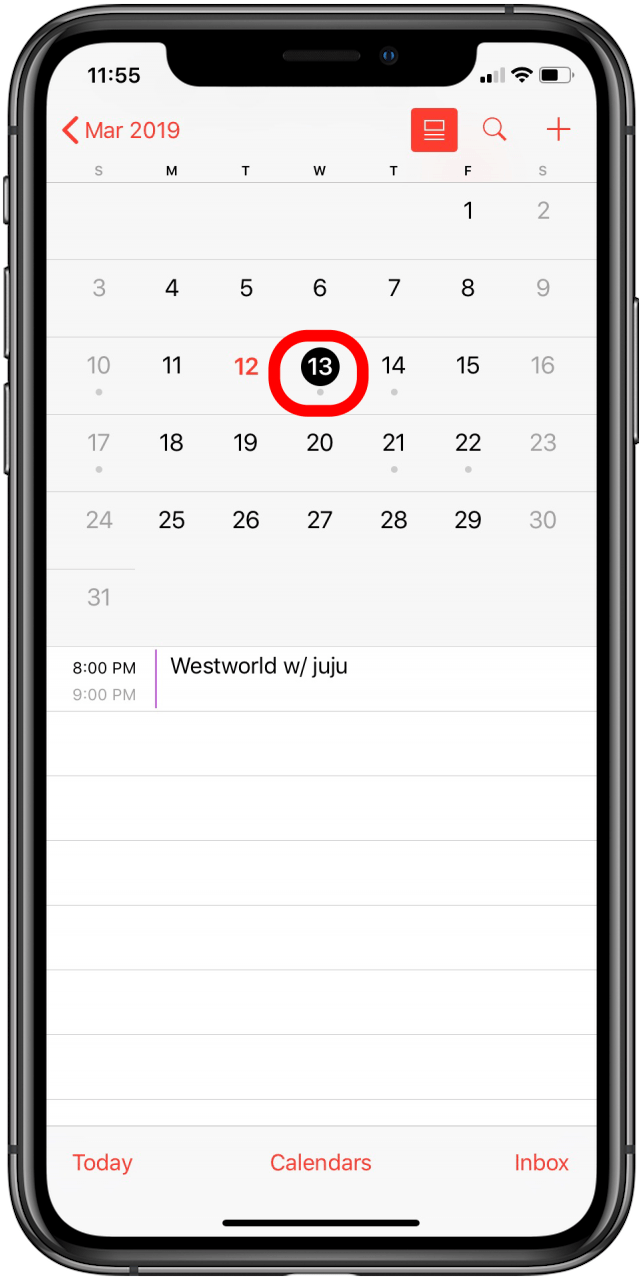 Now you can search Apple Calendar with the Search bar or by month and date!