By

Conner Carey
Mon, 07/11/2016
If your friend texts you to make plans for lunch, you can quickly add the event to your iPhone's Calendar app with a few taps. This is a nice feature, because it means you don't need to switch apps or manually enter the information. You can just add the new event and move along. Here's how to add an event to the Calendar app from a text message.
* This post is part of iPhone Life's Tip of the Day newsletter. Sign Up. *
Related: How to Search Message Conversations on iPhone
You can use this for more than just lunch dates. Any text you receive with event information will highlight blue and become clickable. Then it's just a matter of tapping the text and adding to your Calendar app. To do this:
Find the text message with the event you want to add.

Choose Create Event.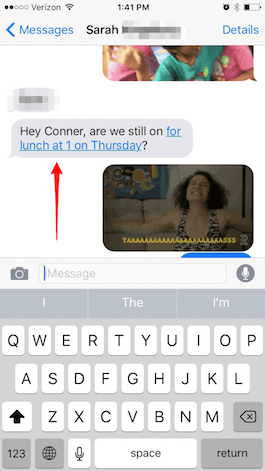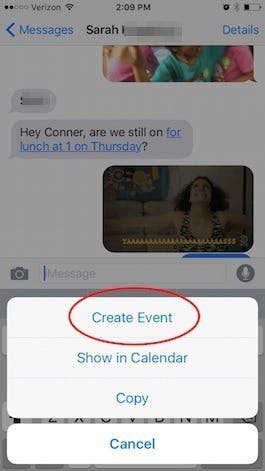 Enter in any other information you need such as title, location, Alert notifications, or extra Notes about the event.

Tap Add.

Open your Calendar to see it scheduled on the day you set.