By

Conner Carey
Updated 01/21/2016
New to iOS 9 is Wi-Fi Assist. When using Wi-Fi, if your connection is unreliable, your phone will automatically boost your signal using Cellular data. This can be extremely helpful and save you a trip to Settings; however, if you're watching your data usage, there's an easy way to turn Wi-Fi Assist off. 
Open Settings. Select Cellular.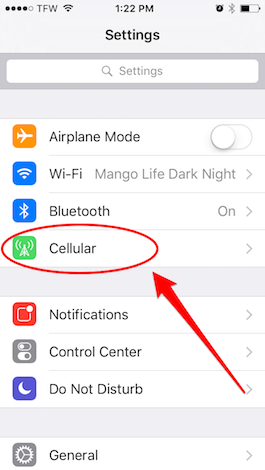 Scroll all the way down. Below your list of apps to Use Cellular Date for is Wi-Fi Assist. Swipe the circle left to turn off.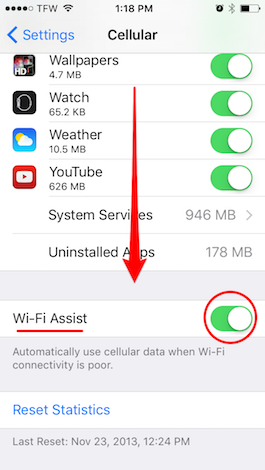 Top Image Credit: Ditty_about_summer / Shutterstock.com