Want to use an app to buy tickets for the NCAA tournament in 2021, or find a bracket creator? Here are the top apps you need for March Madness this year.
By

Anjerika Wilmer
Updated 03/22/2021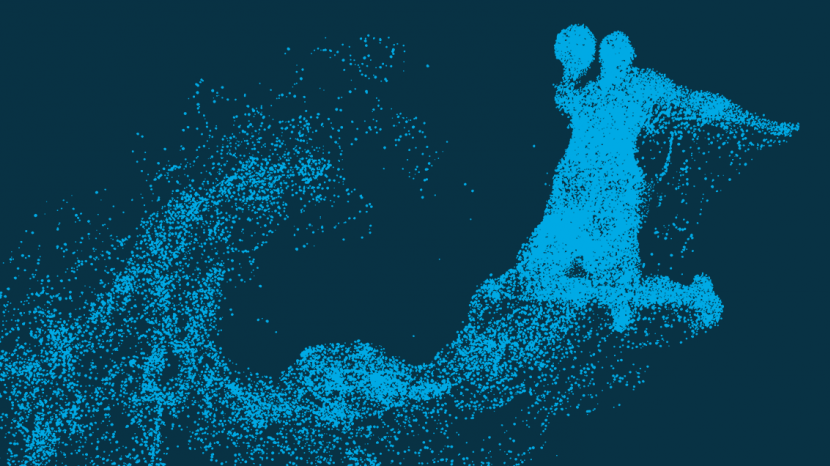 Mac, iPad, and iPhone apps make finding sports news, watching NCAA games, and filling out an NCAA bracket easy. Here are the seven best, free NCAA tournament apps to help you make March Madness bracket picks and catch 24/7 NCAA game highlights. 
From Selection Sunday on March 14 to the Final Four, we'll be tuned in to the NCAA Basketball Tournament. With 68 teams competing to participate in NCAA March Madness and become the national champion, trust us, you won't want to be left out of the loop. And, who doesn't love filling out a March Madness bracket with your predictions?
We've already shown you how to livestream the Super Bowl without cable, how to livestream the NHL Playoffs and Stanley Cup Finals, and how to watch Major League Baseball and the World Series on your Apple devices. For more great tutorials on how to watch sports on your Apple devices, check out our free Tip of the Day. Now, let's go over the best apps for buying tickets and making a March Madness bracket for 2021.
Enter the official app of the 2021 NCAA Division I Men's Basketball Tournament, your one-stop source for all things related to the tournament. Download this app to fill out your official bracket (bonus points for the aesthetic layout—you'll never want a printable bracket again), track your favorite teams, view post-game highlights, and replay highlights of past games. Check out team rosters and stream live games directly from the app. Simply select your TV Provider (CBS, TBS, TNT, and truTV) for around-the-clock coverage. This intuitive app is easy to navigate with an inviting landing page and taskbar.
Kick off the madness by downloading ESPN Tournament Challenge! Import your unique bracket picks or try the app's auto-filling option (filter by top seeds or randomize). Once you've signed up for an account, you can create and track up to 25 brackets. Add an element of healthy competition to the mix by stacking your odds against friends, celebs, and die-hard ESPN fans. Besides bragging rights, if your bracket comes out on top, you'll also be in the running for fun prizes.
Snag a front seat at the tournament with SeatGeek, an app that sifts through hundreds of ticketing websites to get you the most bang for your buck. Whether you're buying or selling tickets—at or above the original selling price—rest easy knowing that your transaction is backed by SeatGeek's 100 percent buyer guarantee. You'll also find an interactive, color-coded seating chart with rankings like good deal, premium pricing, or amazing deal. Bonus: You can purchase tickets with two taps and can easily share or sell them to friends.
Calling all fantasy gamers! Yahoo Fantasy has one of the longest-running online bracket games around. Sign up for free, create your bracket, and invite coworkers and friends to compete in your group. Draft multiple brackets from your stone-cold lock predictions or your one-in-a-million dream bracket. Yahoo knows what it's doing and has made setting up a bracket pool a cinch. Plus, compete against different celebrities for a shot at winning prizes. In the off-season, you can set up your own fantasy football and baseball league too.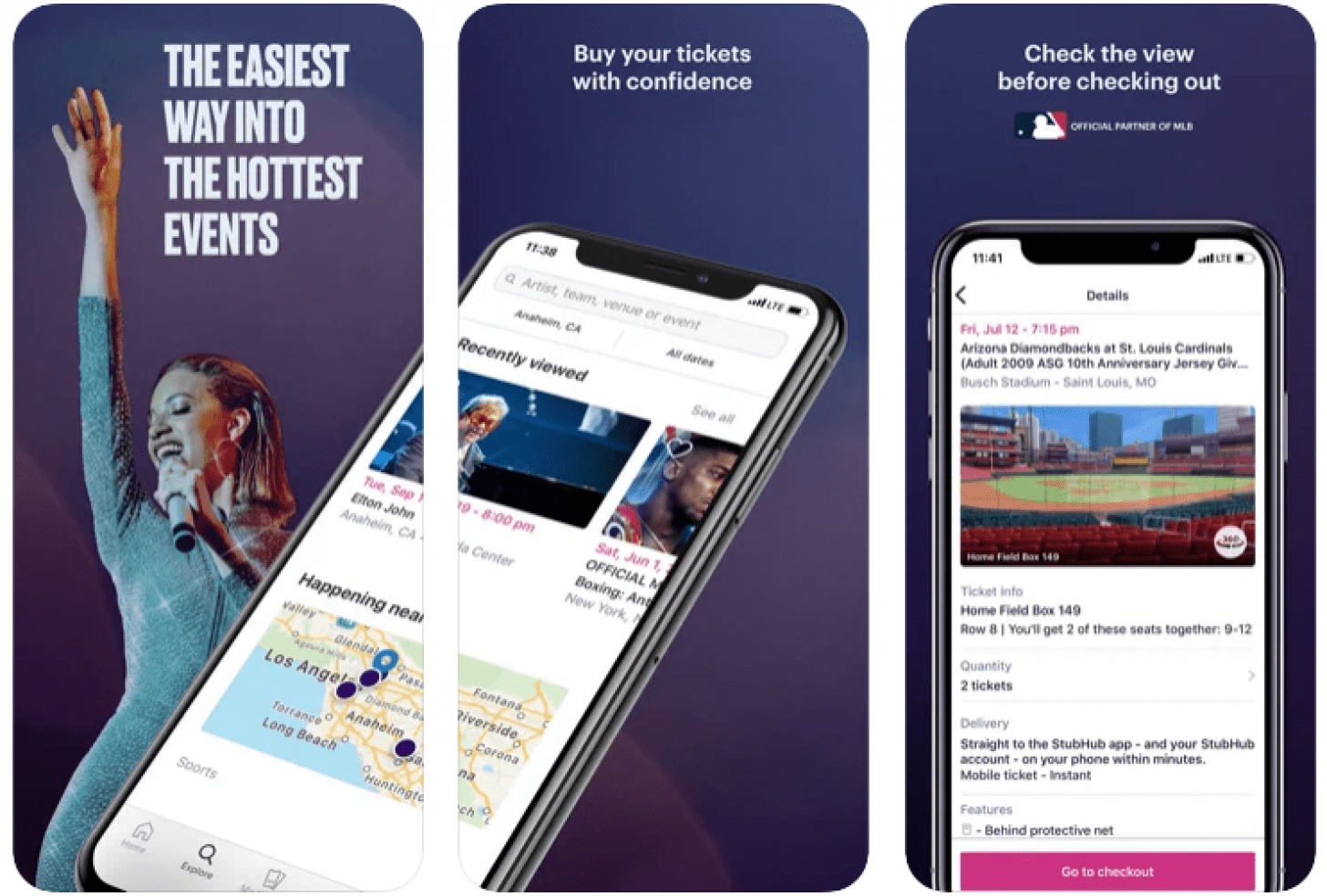 Snatch up your March Madness tickets using StubHub, the self-proclaimed "world's top destination for ticket buyers and resellers." Navigate the ticket buying process (or sell your tickets if you're unable to make it at the last minute), find venue info, and select the best seats with convenience and ease. Bonus: you can purchase tickets directly from the app using Apple Pay with the added bonus of the StubHub Fan-Protect Guarantee.
Search NCAA Tournament (select separate sessions or a full strip) to see which tickets are available. Additionally, you can filter your results according to the number of tickets, minimum and maximum price, and the delivery method.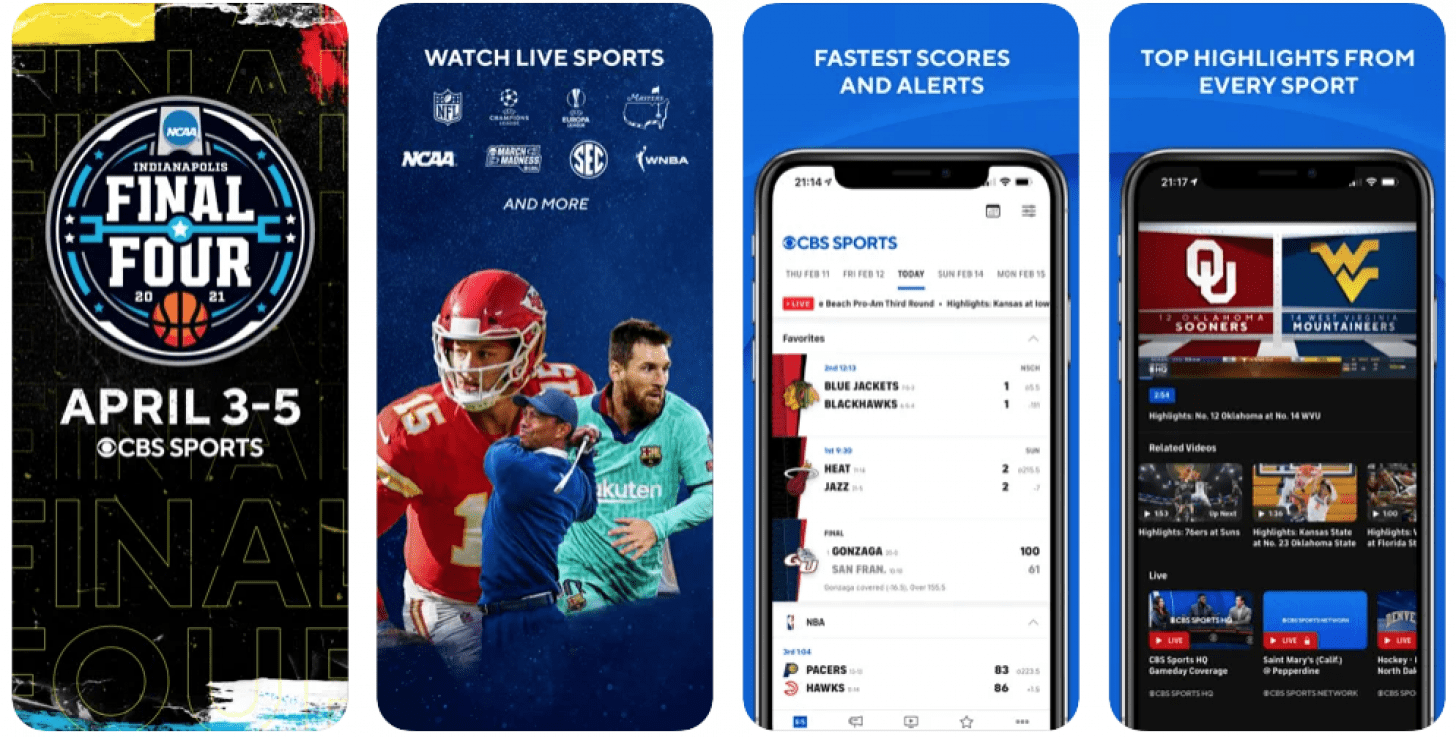 CBS, the number-one source for sports news, pulls everything you need for the NCAA tournament together in one place. You'll find the fastest scores and alerts, along with game highlights, interviews, and, yes, yet another bracket to fill out for a chance to win prizes. You can also watch games directly through the CBS app—no subscription required! Upon downloading the app, you'll be asked to add your favorite teams for a curated news feed, which will appear under the My Teams tab.
Ready to experience "the best sports app ever"? TheScore is a simple, straightforward app that delivers the inside scoop on all your favorite teams. Its minimalist black interface is clean and uncluttered, with all the scores and stats from every game. Just add your teams as favorites, and you'll know what's happening when you're not able to follow along in person. Bonus: Because no tournament is complete without a little playful banter, be sure to check out theScore's messaging feature, which can be used for private or public chats. This app also features a Bet Section for those interested in wagering on their favorite teams.
Related: 
Live Stream March Madness 2021 without Cable on Apple TV, iPhone & iPad
With these apps in your arsenal, you'll have no trouble keeping tabs on your favorite team(s), whether it's your first rodeo or you're a seasoned veteran. You'll be able to follow your teams throughout the regular season and conference championships and be ready to pick your winners. (Or, if you're slacking during the season, take a breather and read up on all the teams right before the tournament begins.)