By

Jim Karpen
Updated 01/05/2013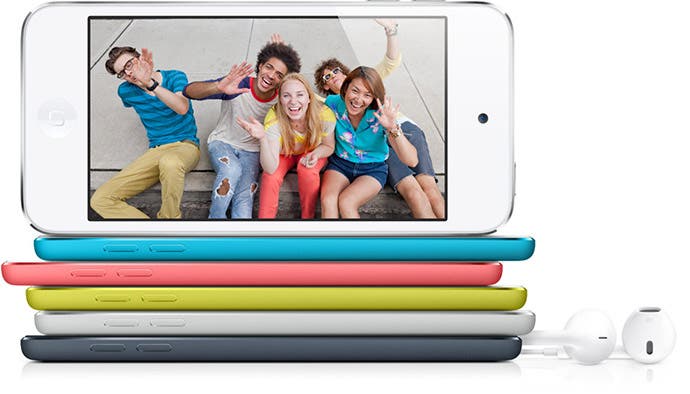 We're likely headed into another long season of rumors about the new iPhone, with developers saying that there's evidence appearing in their app usage logs that Apple is testing a new iPhone 5S running iOS 7. As reported by The Next Web, developers are able to track which iPhone models and iOS versions are using their third-party apps, and the iPhone 5 uses the identifiers 5,1 and 5,2. However, they've been surprised to see an identifier of 6,1 in their logs. And the device is running iOS 7. Plus, the Internet address where this originates from is Apple's headquarters in Cupertino.
So it's no surprise that Apple is working on a new phone. But some are speculating that it'll arrive earlier this year -- possibly in May or June rather than September. The speculation is that a fall release is very difficult for Asian manufacturers because the combination of the popularity of a new device and the holiday season puts a tremendous stress on the supply chain. This, then, may be part of the reason why this device is starting to show its presence so early in the year.
Of even greater interest is the rumor repeated on AppleInsider that the new phone will come in multiple colors and sizes. According to AppleInsider, market analyst Brian White, who cites his sources in the industry, is saying that the new iPhone could come in 8 different colors: pink, yellow, blue, green, purple, silver, slate, and red. White also says that his industry sources say that the new iPhone may come in a variety of sizes. Until now, the iPhone has only come with a display of 3.5 or 4 inches. There's no indication of what sizes would be offered, but the article speculates that Apple might compete with the 5.5-inch Samsung Galaxy Note.
I have to admit that I'm a bit skeptical about this last point. In the past, Apple has tried to avoid having too many different shapes and sizes, because it makes things so much more difficult for developers. This is one reason that they tend to prefer developing for iOS devices over Android, a platform with many different sizes. Apple's iPad mini didn't require any changes to apps because it uses the same resolution as the iPad 2. And when Apple went to the larger 4-inch screen on the iPhone 5, they did so in a way that made it easier for developers to adapt their apps for the larger screen and different aspect ratio.
According to AppleInsider, White also expects Apple to introduce a range of colors for the iPad, though he didn't say when that would be. But I doubt, for example, that we'll see a red iPad for the same reason that TVs don't come in red: it's distracting. It's one thing to have a colored phone, because a lot of the time you're holding it up to your ear rather than looking at it. But a red TV or iPad would be difficult to take. In fact, I'm finding that I prefer looking at my slate iPad mini better than my white iPad 2.