By

Todd Bernhard
Wed, 03/25/2020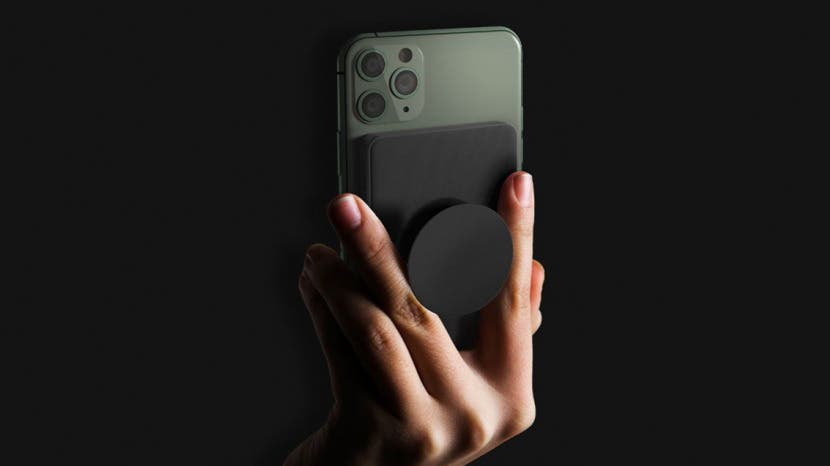 I am always on the lookout for ways to my iPhone's boost battery life. The folks at Eggtronic sent me their Wireless Power Popper - Ring ($39.99) to try. This portable iPhone charger has a lot to offer. First, it's lightweight, soft, and compact. That's important because Eggtronic designed it to attach the back of your Qi-enabled smartphone. Second, the wireless charging bank comes with your choice of grip: the Power Ring, a 360-degree rotatable ring, or the PopSocket-style Power Popper; you just have to decide which you prefer when you order. You can also choose from assorted colors for the fabric exterior.
The Power Popper attaches to your phone via adhesive tape, with four extra pieces included so you can reuse the Power Popper when you upgrade phones. But it's otherwise a semi-permanent attachment. I would have preferred a repositionable mechanism, perhaps Velcro or suction cups. The Power Popper recharges via the included USB-C cable and supports charging both the pack and your phone thanks to pass-through wireless charging. The device only packs 1,500 mAh of power, offering about three bonus hours, so that is an argument for buying a second power bank as you could swap charged Power Poppers as needed.
Pros
Attaches to back of Qi-enabled phones
Charges wirelessly
Recharges via USB-C
Choice of color fabric exterior with soft-touch edges
Choice of Popper or Ring grip attachment
Cons
Attachment is semi-permanent
Only about three bonus hours from 1500mAh battery
Final Verdict
The Power Popper from Eggtronic is a small add-on battery pack with some useful grip options, but it could benefit from a different attachment mechanism.