By

Sarah Kingsbury
Wed, 10/19/2016
There's a lot to love about iOS 10, Apple's latest mobile operating system. But there are some features users don't love. At all. Ever since Apple released iOS 10, we've been hearing from readers who want to know why iPhone can't slide to unlock anymore and what is going on with the iPhone Home button, how to fix iMessage so they can send message effects, and where in iPhone screen settings they can turn off Raise to Wake. If you've been wondering how to turn off the most annoying iOS 10 features, we've got the answers below.
Related: Ten iOS 10 Features That Will Completely Change How You Use iPhone
1. How to Unlock iPhone without Pressing the Home Button
For many users, the most annoying iOS 10 feature is press Home button to unlock. Fortunately, if you're frustrated that your iPhone can't slide to unlock, you can change the iPhone Home button settings to disable the press Home button to unlock feature. Go to Settings > General > Accessibility > Home Button and toggle Rest Finger to Open. Now you'll be able to slide to unlock iPhone or rest your finger to unlock iPhone instead of having to press Home button to unlock.
Master your iPhone in one minute a day:
Sign up to iPhone Life's Tip of the Day Newsletter and we'll send you a tip each day to save time and get the most out of your iPhone or iPad.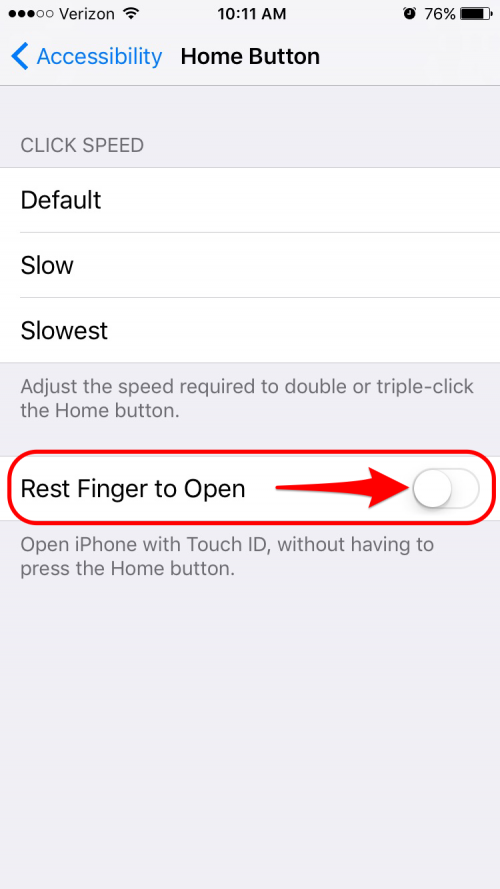 2. How to Disable the Setting That's Keeping You from Sending Message Effects
If sending effects in iMessage is not working on iPhone since you updated to iOS 10 and you haven't been able to figure out how to fix iMessage in the iPhone message settings, more than likely it's because you have Reduce Motion turned on in the accessibility settings. Go to Settings > General > Accessibility > Reduce Motion and toggle Reduce Motion off. Once you do this, you should have no problem using effects in Messages.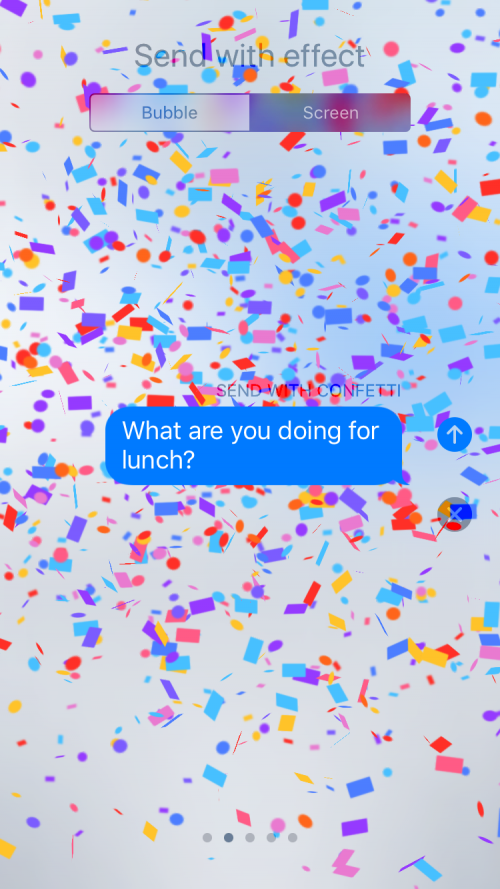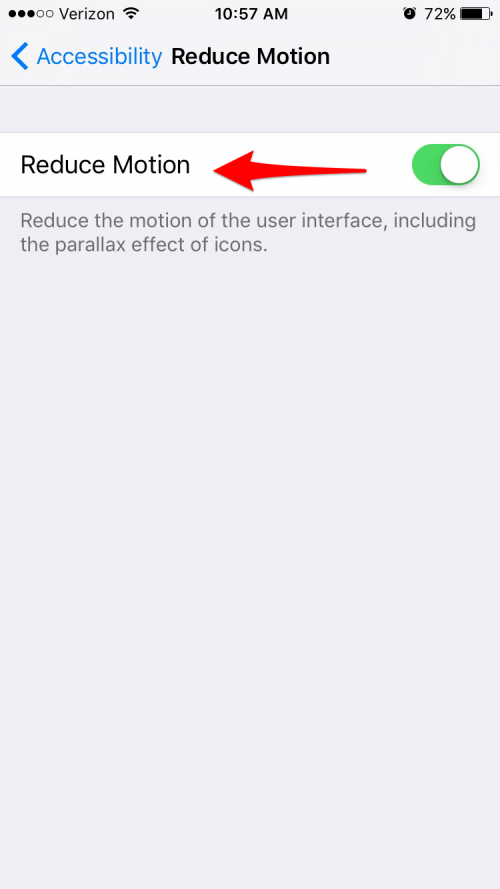 3. How to Turn off Raise to Wake
In iOS 10, the default iPhone screen settings are set to wake up iPhone everytime you pick it up. If you find this feature, called Raise to Wake, annoying, it's easy to disable in the iPhone screen settings. Go to Settings > Display & Brightness and toggle Raise to Wake off.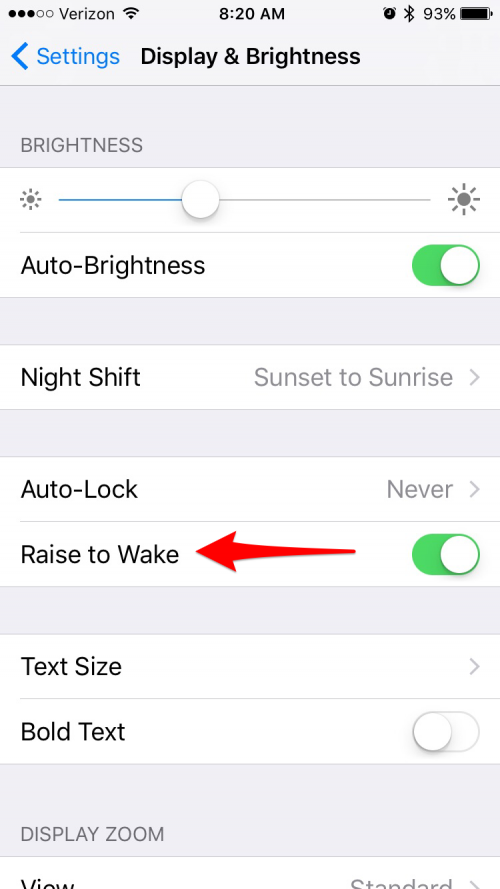 4. How to Turn off Handwriting in Landscape Mode
Since Apple introduced Handwriting mode in Messages, everytime you tilt your iPhone slightly horizontally while texting, the screen flips and you are shown a screen where you can draw a message by hand. If this keeps happening to you, or if you just want to be able to type messages in landscape mode in iOS 10, it's easy to turn off Handwriting in Messages. Tap the keyboard icon in the bottom right corner to turn of Handwriting in landscape mode. This will make keyboard the Messages default when in landscape mode. To turn Handwriting back on in landscape mode, tap the handwriting icon in the lower right corner.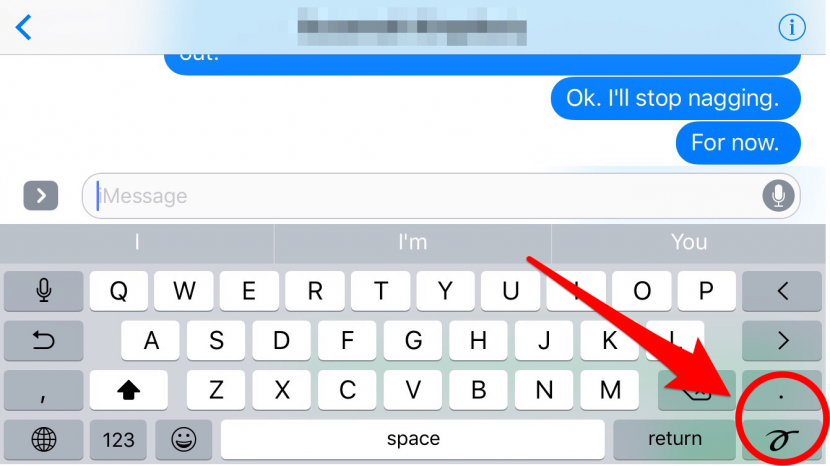 5. How to Turn off iMessages Apps Auto Install
By default, any time the developer of an app you have on your iPhone creates an iMessages app extension for that app, it is automatically installed in your iMessages app drawer. If you want to keep your iMessages app drawer uncluttered by random, useless apps, you can turn off iMessages apps auto install. In an iMessages conversation, open the app store by first tapping the arrow to the left of the text entry box and then tapping the App Store icon. Next open the app drawer by tapping the four circles in the lower left and then choose Store. Finally, tap Manage and toggle Automatically Add Apps off. Tap done. From now on, you'll need to manually add apps by returning to the Manage tab in the iMessages app store and enabling apps individually.