By

Rachel Needell
Thu, 03/17/2022
Whether you're interested in buying a new iMac, checking on your iMac's compatibility with certain software, or chatting with Apple Support knowing how to find your Mac processor, serial number, and model is extremely useful. We'll walk you through several quick ways to find out which iMac model you have. If you have a MacBook, you may want to read our article explaining how to identify your MacBook model and year instead.
Jump To:
There are a few different ways to identify which iMac you have, but many of them aren't simple. We've collected a few of our favorite ways to quickly find the model number on a Mac, plus some information to help those who may not be able to find their iMac model via one of the simpler methods.
If you are near your iMac, you can use About This Mac to identify you iMac model type, how old you iMac is, find the serial number, and more.
If you are away from your iMac, you can go into your Apple ID settings on your iPhone or iPad or another Apple device, as long as it is connected to your Apple ID account.
If you already know your iMac's serial number, you can use Apple's Check Coverage page to find the iMac model and other information.
If you still need help, scroll all the way to the bottom to find out more information and specifics about the different iMac models.
If you are near your iMac, using the About This Mac feature to identify your iMac is the fastest and easiest way. Here's how:

Discover your iPhone's hidden features
Get a daily tip (with screenshots and clear instructions) so you can master your iPhone in just one minute a day.
Turn on your iMac and click the Apple icon in the upper left corner of the screen.


Select About This Mac.



A window will pop up that will give a lot of useful information, including the model type, processor, memory, and serial number.


On older models, a window like this may come up. In this case, you can still find all the information, you will just need to double-click the software version number directly beneath the bold software title in order to see your serial number.


This should work for most every iMac model, new or old. However, if this does not work or you are not near you iMac, you can try using a connected device like your iPhone or iPad to check your Mac version.
Usually, when you first purchase and set up your device you connect to your Apple ID. If you have done this with your iMac, an iCloud-connected device like an iPhone should recognize it as a paired device. You can use this connection to find out more information about your iMac's model and age. To do this,
Open the Settings app on your iPhone or iPad.


Tap on your Apple ID at the top of the screen.



A list of your devices will appear. Scroll down and select your iMac.


You will be taken to a Device Info screen that displays you iMac's model, software version, and serial number information.


If you can't turn on your iMac or view its device info from your iPhone, you can find the serial number physically printed on the mac. To find this,
Look on the underside of your iMac, near the regulatory markings.


Then go to Apple's Check Coverage page to find your model.



Enter the serial number and the captcha code and select Continue.
You will be able to see your model and year purchased from this page.
Identifying the iMac is a bit trickier than a MacBook which typically has it printed directly on the bottom on the screen. For the iMac, it's only external marker is the serial number on the underside of the iMac. But, over the years the design of the iMac has changed a bit, and this may be a good way for you to identify which iMac you have. Let's go through the specs of iMac over the last decade or so.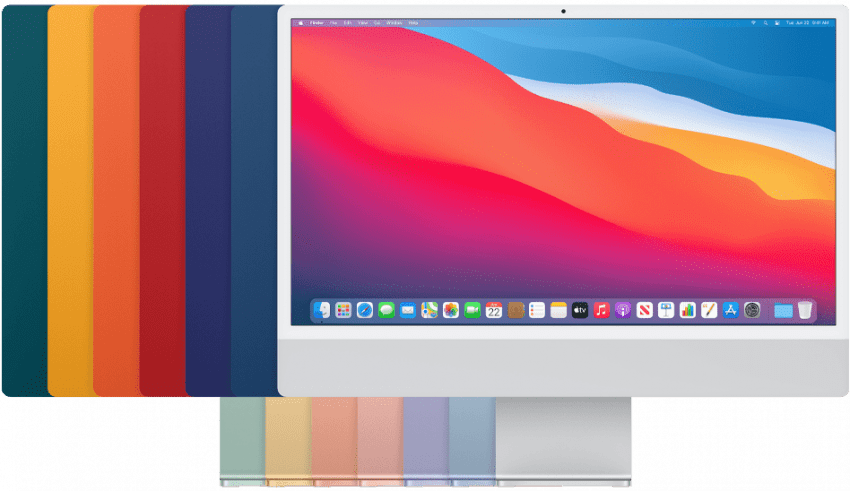 Image courtesy of Apple
iMac 24-inch 2021
Colors: Silver, pink, blue, green, purple, orange, yellow
Tech Specs: 24-inch screen, M1 chip, 2021 release
Software: This and all models since 2015 can run the latest macOS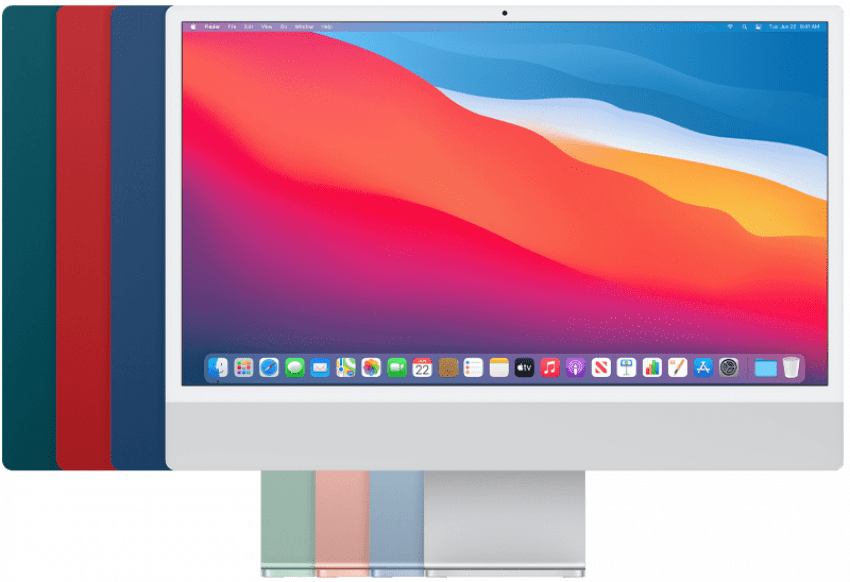 Image courtesy of Apple
iMac 24-inch 2021
Colors: Silver, pink, blue, green
Tech Specs: 24-inch screen, M1 chip, 2021 release
Software: This and all models since 2015 can run the latest macOS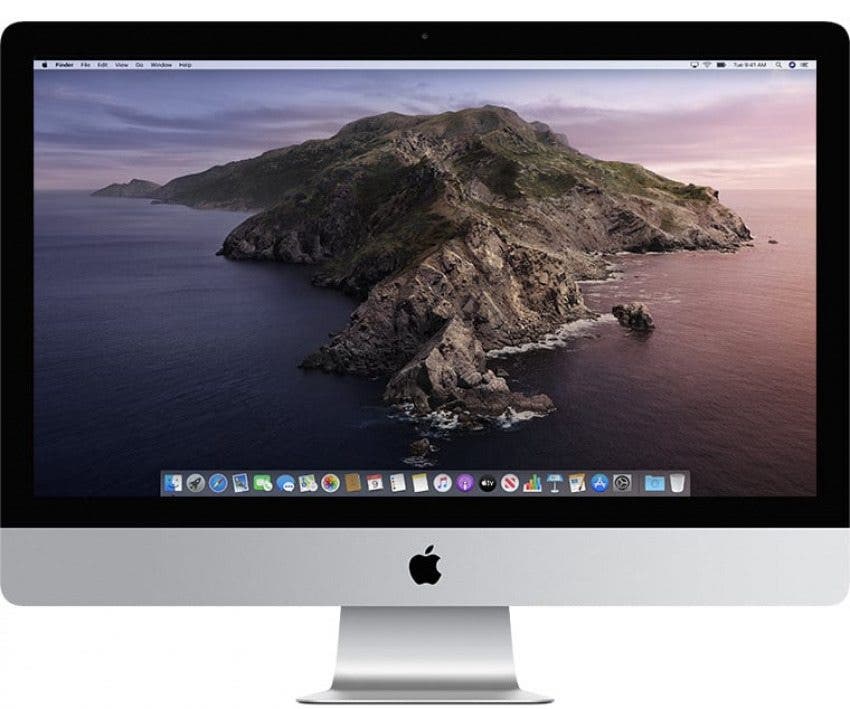 Image courtesy of Apple
iMac 27-inch 2020
Colors: Silver
Tech Specs: 27-inch screen, Retina 5K, 2020 release
Software: This and all models since 2015 can run the latest macOS
Image courtesy of Apple
iMac 27-inch 2019
Colors: Silver
Tech Specs: 27-inch screen, Retina 5K, 2019 release
Software: This and all models since 2015 can run the latest macOS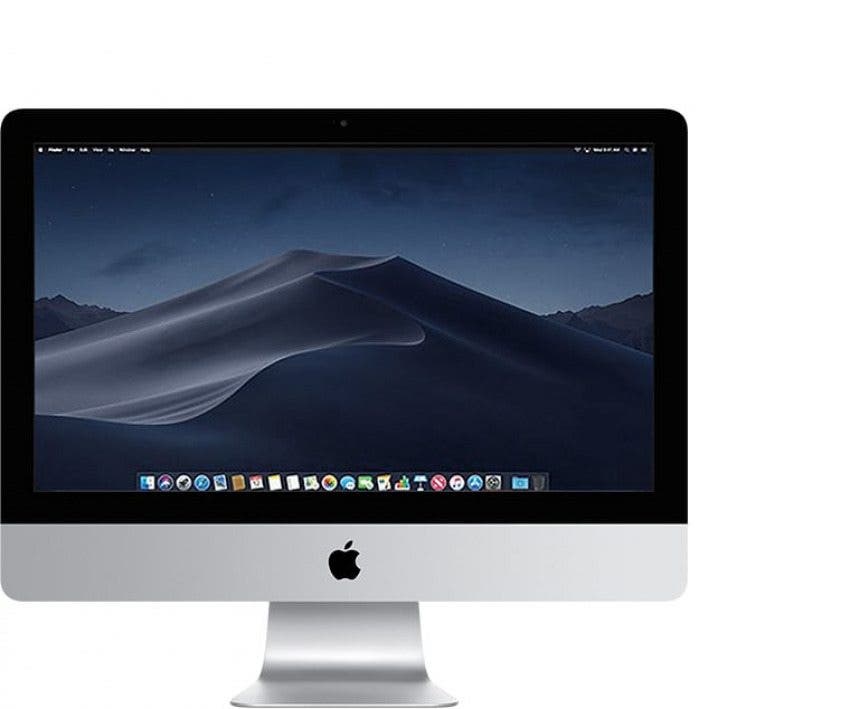 Image courtesy of Apple
iMac 21.5-inch 2019
Colors: Silver
Tech Specs: 21.5-inch screen, Retina 4K, 2019 release
Software: This and all models since 2015 can run the latest macOS
Image courtesy of Apple
iMac Pro 2017
Colors: Black
Tech Specs: iMac Pro (2017)
Software: This and all models since 2015 can run the latest macOS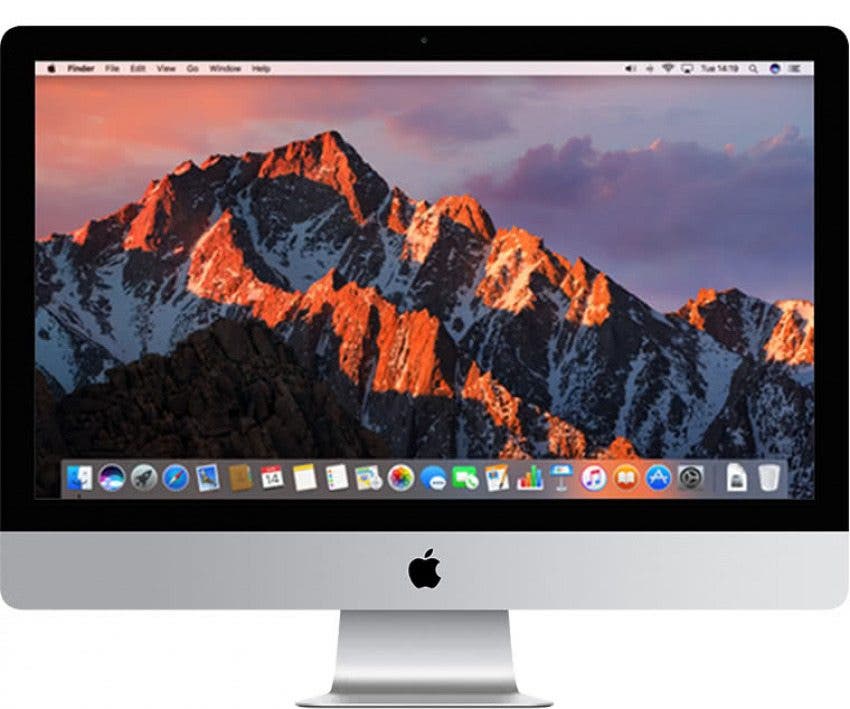 Image courtesy of Apple
iMac 27-inch 2017
Colors: Silver
Tech Specs: 27-inch screen, Retina 5K, 2017 release
Software: This and all models since 2015 can run the latest macOS
Image courtesy of Apple
iMac 21.5-inch 2017
Colors: Silver
Tech Specs: 21.5-inch screen, Retina 4K, 2017 release
Software: This and all models since 2015 can run the latest macOS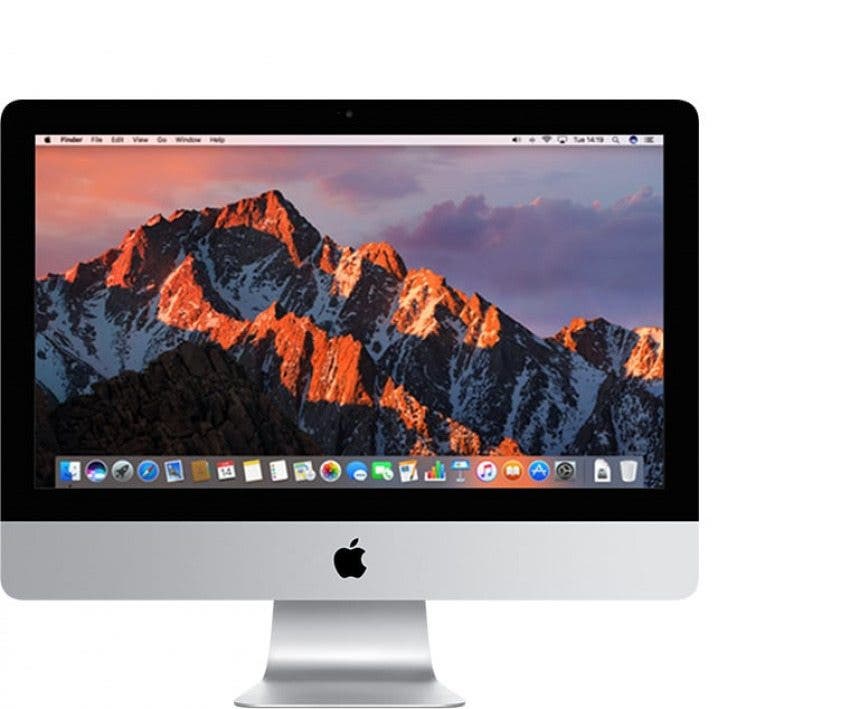 Image courtesy of Apple
iMac 21.5-inch 2017
Colors: Silver
Tech Specs: 21.5-inch screen, 2017 release
Software: This and all models since 2015 can run the latest macOS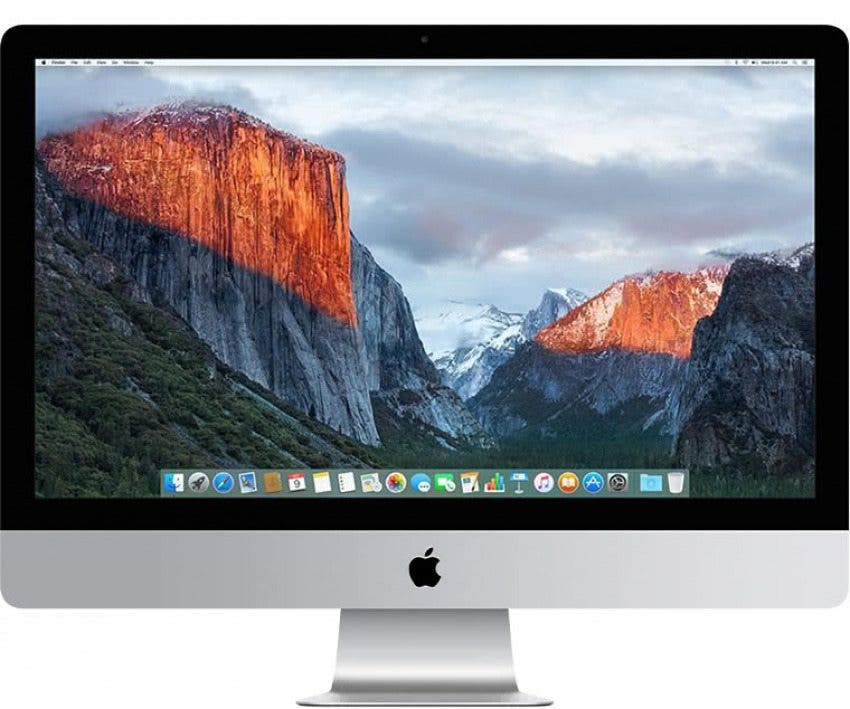 Image courtesy of Apple
iMac 27-inch 2015
Colors: Silver
Tech Specs: 27-inch screen, Retina 5K, 2015 release
Software: This and all models since 2015 can run the latest macOS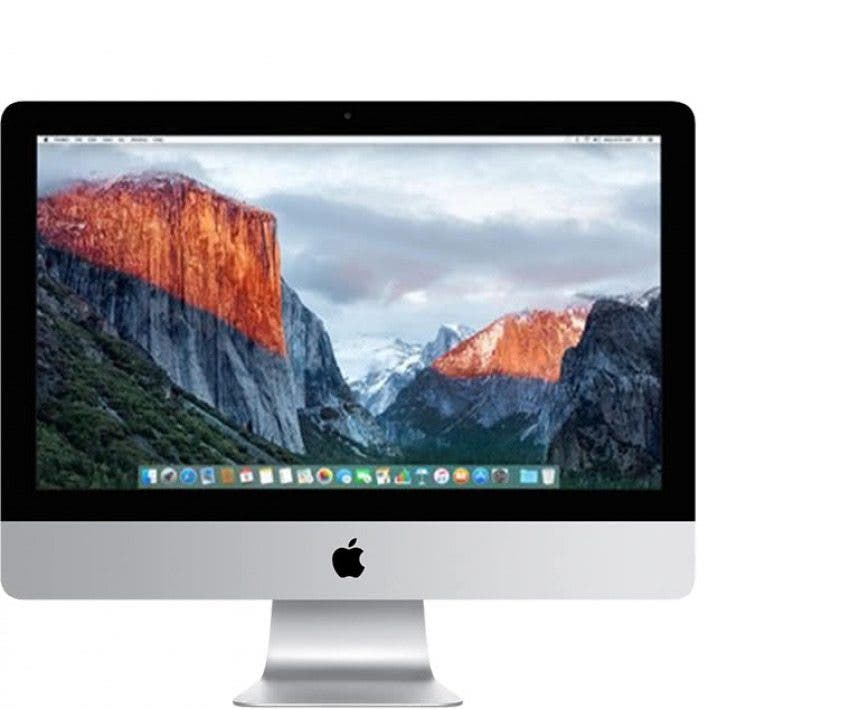 Image courtesy of Apple
iMac 21.5-inch 2015
Colors: Silver
Tech Specs: 21.5-inch screen, 2015 release
Software: This and all models since 2015 can run the latest macOS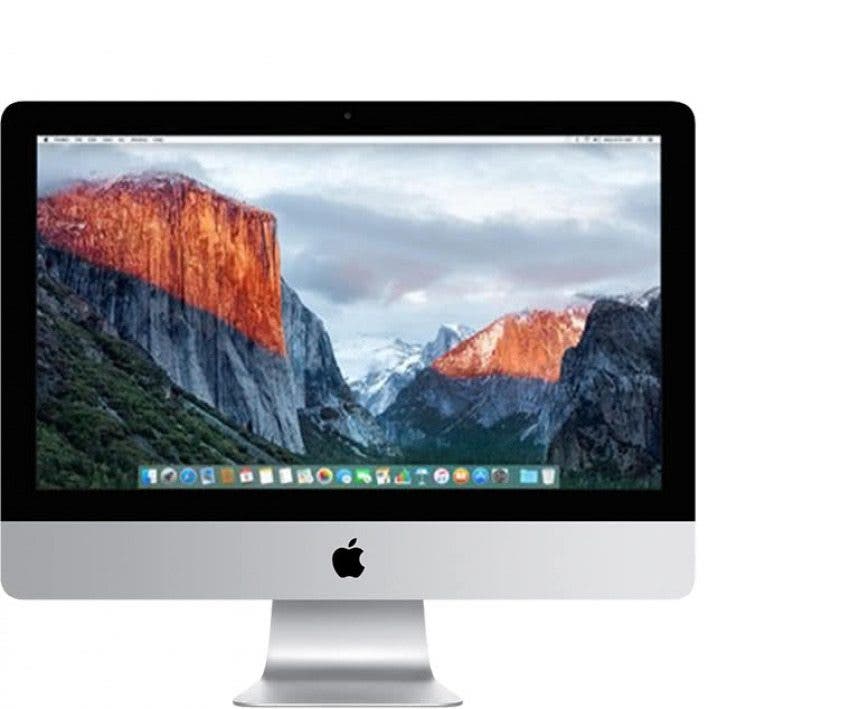 Image courtesy of Apple
iMac 27-inch 2015
Colors: Silver
Tech Specs: 27-inch screen, Retina 5K, 2015 release
Software: This and all models since 2015 can run the latest macOS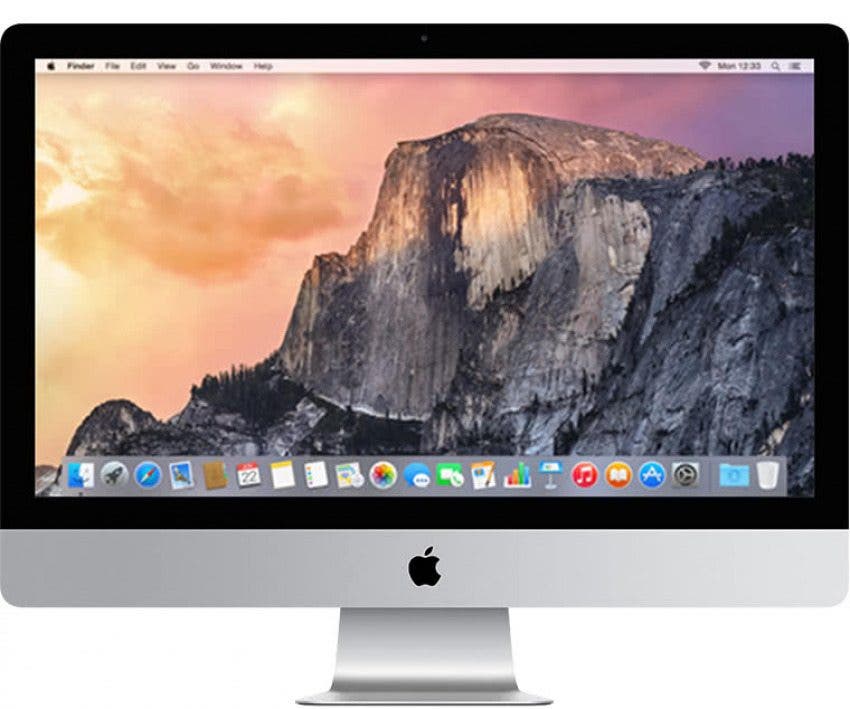 Image courtesy of Apple
iMac 27-inch 2014
Colors: Silver
Tech Specs: 27-inch screen, Retina 5K, 2014 release
Software: Latest compatible operating system - macOS Big Sur 11.6.2
Image courtesy of Apple
iMac 21.5-inch 2014
Colors: Silver
Tech Specs: 21.5-inch screen, 2014 release
Software: Latest compatible operating system - macOS Big Sur 11.6.2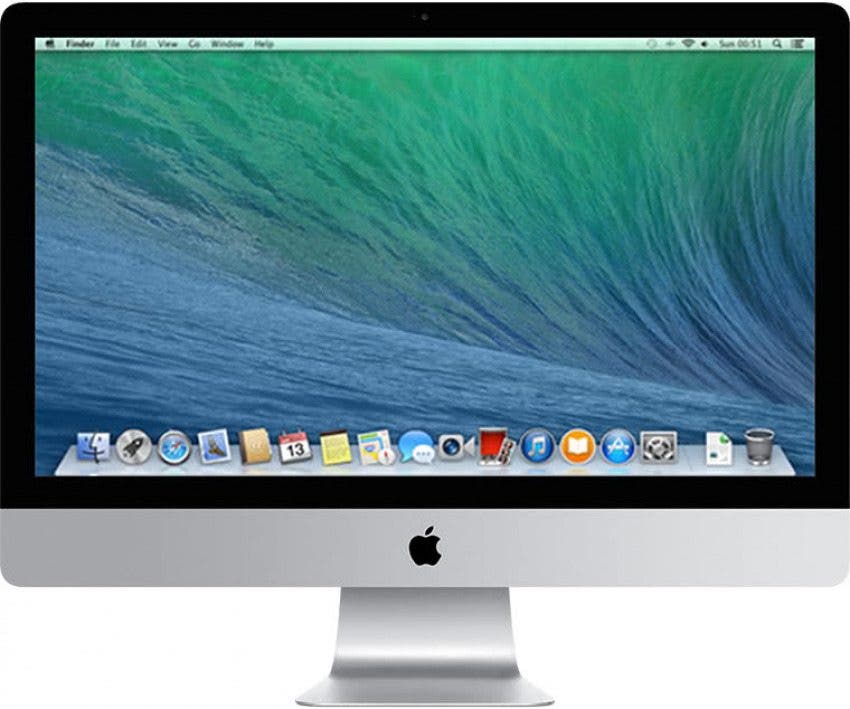 Image courtesy of Apple
iMac 27-inch 2013
Colors: Silver
Tech Specs: 27-inch screen, 2013 release
Software: Latest compatible operating system - macOS Catalina 10.15.7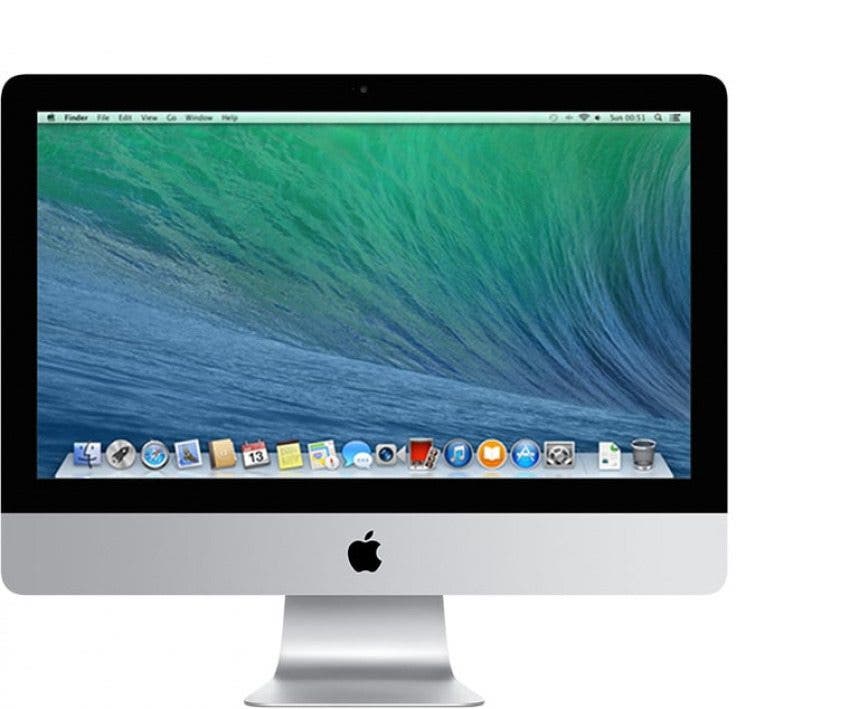 Image courtesy of Apple
iMac 21.5-inch 2013
Colors: Silver
Tech Specs: 21.5-inch screen, 2013 release
Software: Latest compatible operating system - macOS Catalina 10.15.7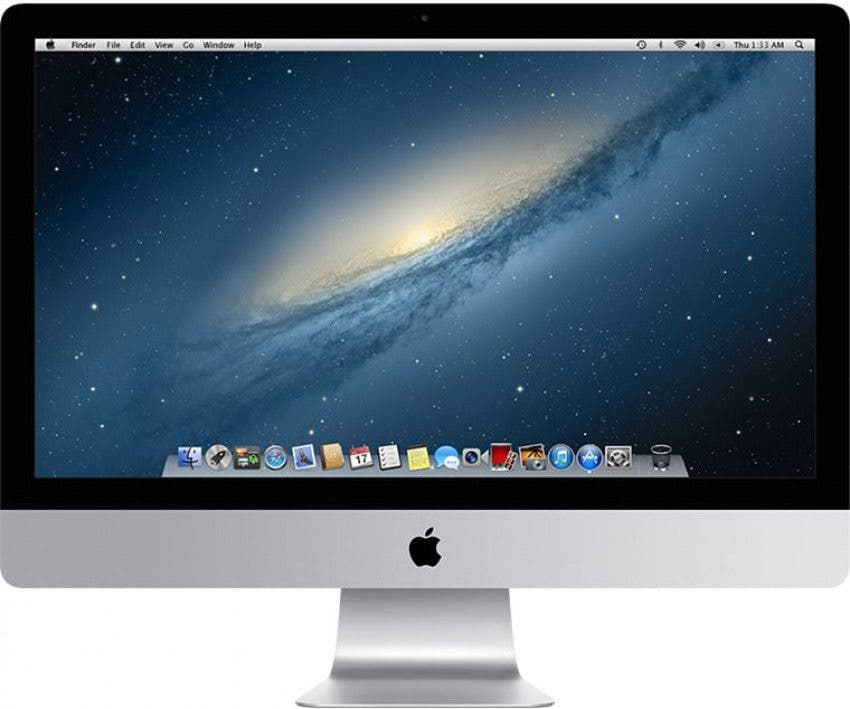 Image courtesy of Apple
iMac 27-inch 2012
Colors: Silver
Tech Specs: 27-inch screen, 2012 release
Software: Latest compatible operating system - macOS Catalina 10.15.7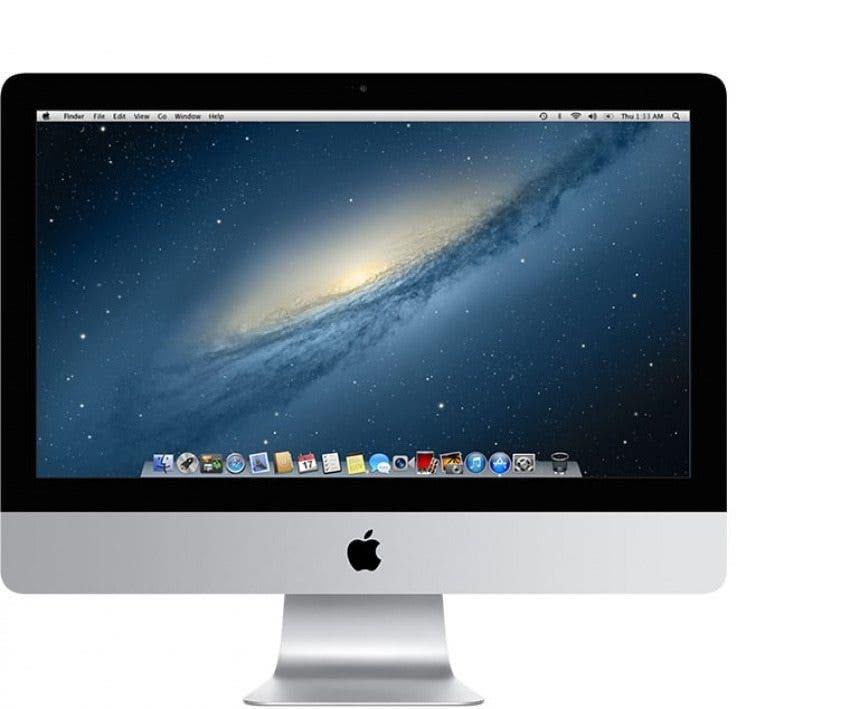 Image courtesy of Apple
iMac 21.5-inch 2012
Colors: Silver
Tech Specs: 21.5-inch screen, 2012 release
Software: Latest compatible operating system - macOS Catalina 10.15.7