By

Conner Carey
Updated 07/16/2018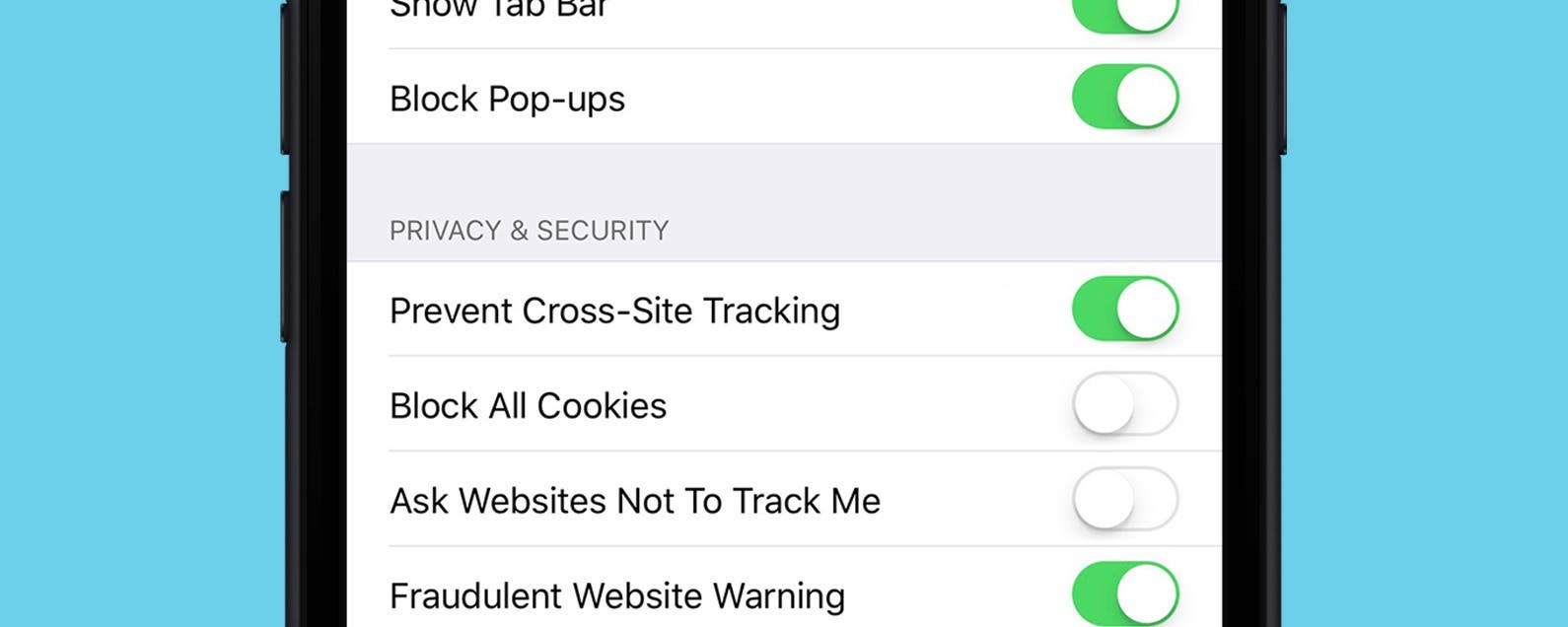 * This post is part of iPhone Life's Tip of the Day newsletter. Sign Up. *
Many advertisers on the web use a bit of software called cookies to follow you around so they can continue to advertise to you across the web. People are simply more likely to make a purchase if they're familiar with a product, so cookies essentially make you familiar in the hope that you'll eventually decide to buy. But with iOS 11 on iPhone, you can ask Safari to prevent this cross-site tracking so that ads aren't able to follow you around the internet. If you've ever clicked on an ad, only to have that same ad suddenly appear on every website you go to, this setting is designed to make that stop. Here's how to stop advertisers from following you around the web in Safari with iOS 11 on iPhone.
Related: How to Recover Safari Tabs You Accidentally Closed on iPhone
How to Stop Advertisers from Following You around the Web
Open the Settings app.
Tap Safari.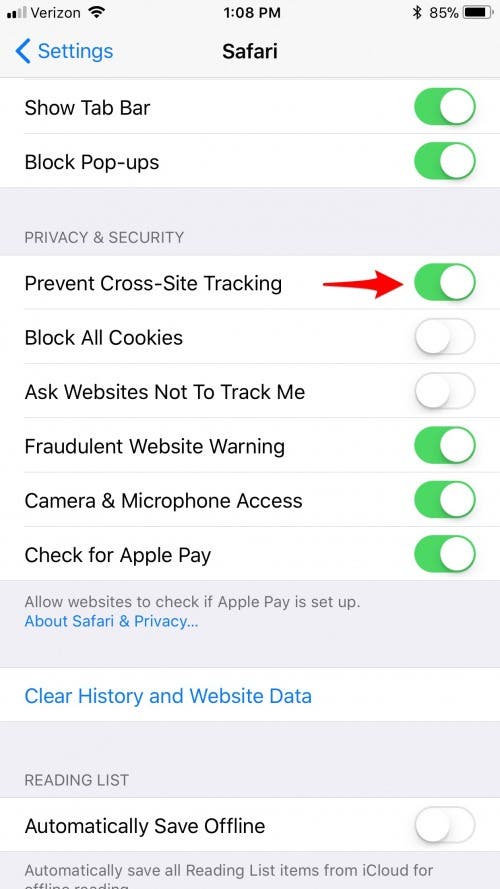 Toggle on Prevent Cross-Site Tracking.
That's all there is to it!