Can HomePod play Spotify? Yes! I'll teach you how it works in this HomePod Spotify how-to article.
By

Olena Kagui
Updated 01/04/2023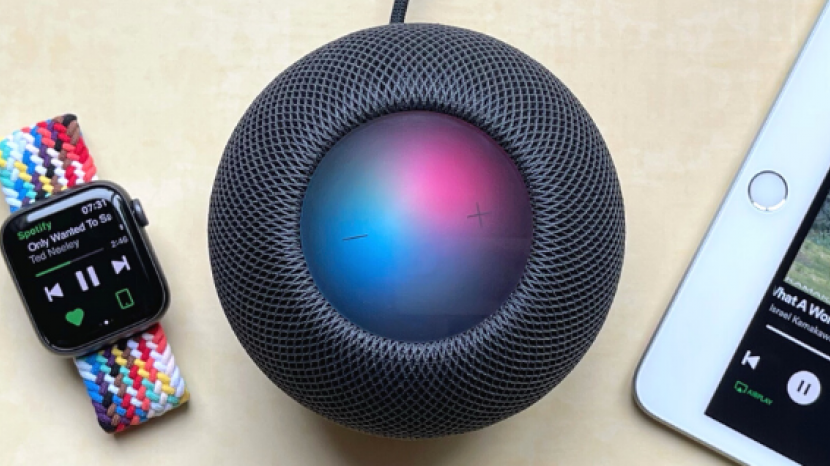 * This post is part of iPhone Life's Tip of the Day newsletter. Sign Up. *
By default, your HomePod will play songs from Apple Music; however, you can also use it to play Spotify! Once you set up your HomePod on your iPhone, you can AirPlay Spotify songs from your iPhone to hear them on your HomePod. Here's how to do it.
Related: Review: For the HomePod Mini, There's Still Room to Grow
Why You'll Love This Tip
Learn to play your favorite Spotify playlists on your HomePod.
You won't need a separate Apple Music subscription.
How to Play Spotify on HomePod?
Does HomePod work with Spotify? Yes! You can use AirPlay to play Spotify songs and playlists directly from your iPhone. To learn about some of the mechanics of the Spotify app, check out this article we wrote about how to turn off shuffle. For more about how to use your HomePod, sign up for our free Tip of the Day newsletter.
Open the Spotify app on your iPhone.


Play the song or playlist. You can also tell Siri to play it if you want to skip the first step.


Tap the Speakers icon.


Tap AirPlay or Bluetooth under Select a device.


Select the HomePod you want to play the music on. If you don't see your HomePod here, make sure that your iPhone and HomePod are both connected to the same Wi-Fi network, otherwise, you won't be able to select it as an AirPlay option.


If you are already playing something else on that HomePod, you will have to tap Replace.


Once your song is playing, you can use Siri commands such as "Hey Siri, play the next song" to play the next song in your Spotify playlist.


Pro Tip: HomePod and Spotify work together as long as your HomePod is set up on your iPhone. The HomePod Mini will also work with Spotify.
If you have any issues AirPlaying Spotify on your HomePod, check out our article on how to improve HomePod range. Also, make sure your iPhone and HomePod are updated and running the latest software.
We hope you found this Spotify HomePod tip valuable and can now enjoy your favorite songs and playlist on your Apple speaker! Spotify AirPlaying works on your HomePod, Apple TV, and other compatible devices. Your HomePod Bluetooth speaker will also work with Pandora, Deezer, and other third-party music services. If you have a paid Spotify Premium account and would like to revert to the unpaid version, you can also learn how to cancel your Spotify subscription. Or, do you and your family members use different streaming services? Also, if you frequently use both Spotify and Apple Music, check out our article on how to import Spotify playlists into Apple Music and vice versa!