How to turn on your iPad, adjust the volume on your iPad, and everything else you need to know about your iPad with no Home button.
By

Amy Spitzfaden–Both
Tue, 04/27/2021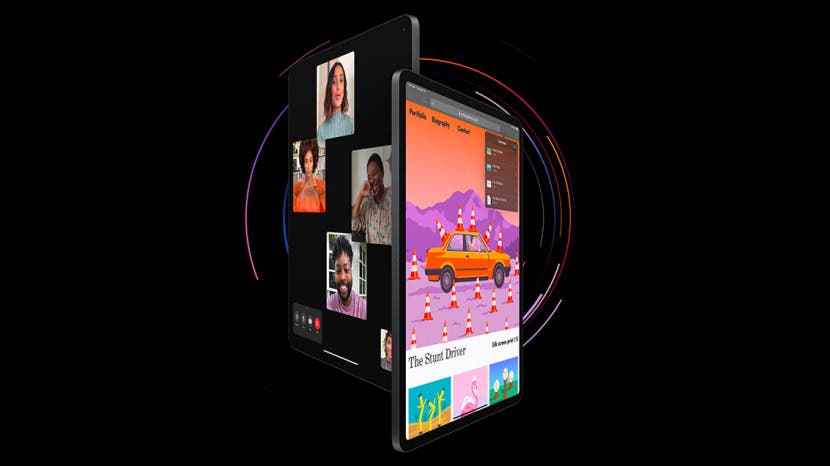 Let's look at how to navigate an iPad without a Home button. iPad ownership starts with the basics: how to turn on an iPad, how to adjust the volume on your iPad, what the iPad side switches are, and the rest of the physical parts of your iPad. Here is your complete guide to navigating iPad models without a Home button.
Jump To:
iPad Models without a Home Button
The iPad models that do not have Home buttons are:
iPad Air (4th generation)
iPad Pro 11-inch
iPad Pro 12.9-inch (3rd & 4th generation)
Related: What iPad Do I Have? How to Identify Apple's Different iPad Models & Generations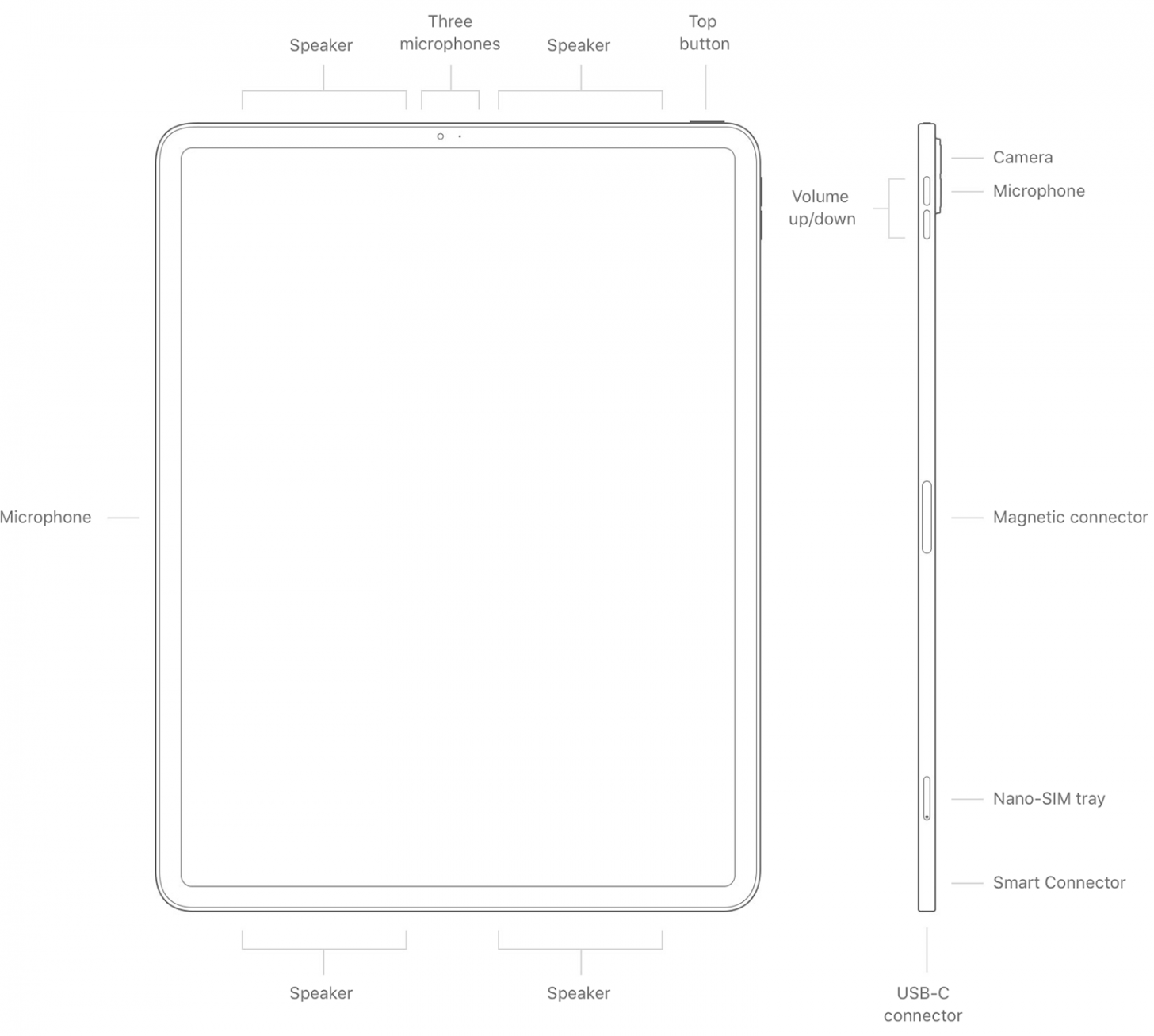 Top Button: Sleep/Wake
At the top right of your iPad you'll find the Sleep/Wake button. Pressing and holding this button activates Siri. When your device is on and awake, pressing this button puts your iPad back to sleep. When idle, pressing it wakes your device. You can also toggle on Lock/ Unlock, which allows you to wake your iPad when you open your iPad cover. You can also press the Sleep/Wake button to send incoming calls to Voicemail.
For the 4th-generation iPad Air, this button is your Touch ID. For all other models, you will be using Face ID. If you have Face ID or Touch ID enabled, then to unlock your device you simply wake your iPad and look at the screen. The lock icon along the top should unlock once you are recognized, indicating that you can start using the device. Swipe up from the bottom of the screen to go to your Home screen. To lock your iPad once again, press the Top button. If you don't have Face ID or Touch ID enabled, then to unlock your device you must wake your iPad, swipe up from the bottom of the screen, and then enter your passcode.
Volume Buttons
Along the right side of your tablet near the top, you'll find the volume buttons, which can control the volume when you play videos and music as well as your ringer and alerts. You can customize what the buttons control by going to Settings > Sounds. If you toggle on Change with Buttons, you'll be able to control your ringer and alert levels with the volume buttons. I prefer to mute all alerts on my iPad and use the volume buttons just to control video and music playback. For more iPad customization options, check out our Tip of the Day!
USB-C Connector
This port is located on the bottom of your device in portrait orientation and is where you plug your iPad into the USB-C charger included with your purchase. This is what you use to  charge your iPad.
Smart Connector
You'll find three small holes along the bottom of your device when it's in portrait orientation called the Smart Connector. The Smart Connector lets you attach keyboards without Bluetooth pairing.