By

Susan Misuraca
Updated 11/04/2021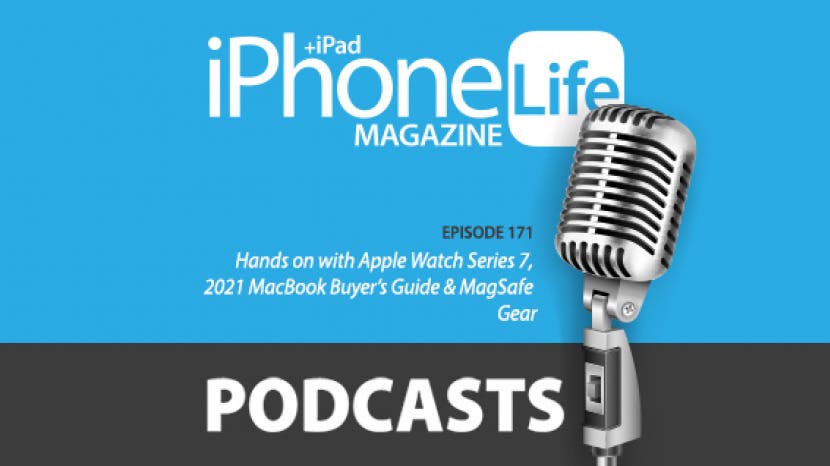 Are you in the market for a 2021 MacBook Pro? In the 171st episode, David explains what chip, memory, and storage options you'll need and why. Donna shares her early impressions of the Apple Watch Series 7, and both hosts sing the praises of MagSafe charging.
Click here to listen and subscribe. If you like what you hear, be sure to leave a review. And remember to tune in every other week to hear our editors share with you the latest Apple news, best apps, iPhone tricks, and coolest accessories.
Limited time offer! Claim 50% off your subscription to iPhone Life Insider when you visit iPhoneLife.com/PodcastDiscount.
This sponsorship is brought to you by Spiritual Me App (Free). The popular mobile app that has helped users meditate and achieve a refreshed spirit has been completely redesigned! The new and improved Spiritual Me app is a powerful tool for self-reflection, relaxation, and spiritual development. The free app comes with one theme, but four more are available for purchase for $8.99. 
Questions of the week:
If you're in the market for a 2021 MacBook Pro, are you upgrading your chip, memory, or storage? Let us know at podcast@iphonelife.com.
Articles mentioned in this episode: 
Gear referred to in this episode:
Useful links: