Get all the details about the new versions of iOS, iPadOS, macOS, and watchOS in our Facebook group & on our podcast
By

Leanne Hays
Updated 06/07/2021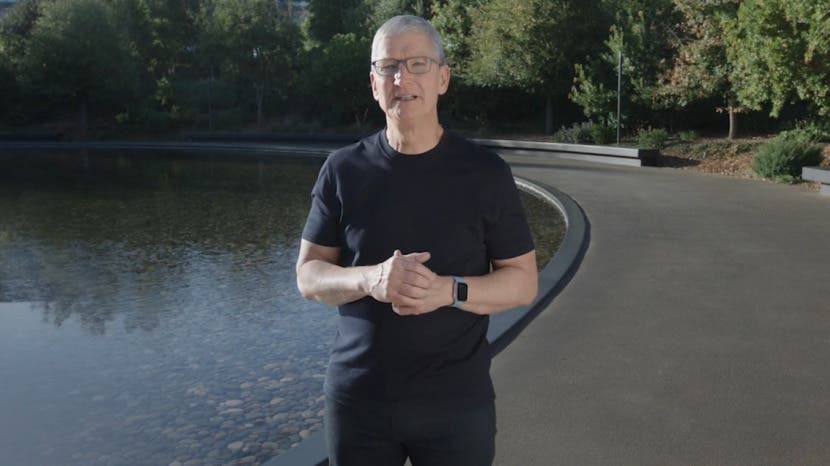 Anticipation is building for the WWDC keynote on June 7, when Apple will kick off its developers conference by introducing the latest versions of iOS, iPadOS, watchOS, tvOS, and macOS. Our editorial team will be watching the WWDC 2021 keynote livestream and hosting a conversation in our private Facebook group as the event happens. And you're invited to join in, ask questions, and share your opinions! After the keynote, watch or listen to the iPhone Life Podcast, where we'll discuss everything just announced. Read on to learn more about how to be a part of our event coverage. 
Related: WWDC 2021: What New iOS 15, macOS 12 & watchOS 8 Features Will Apple Announce?
Join in During the WWDC Keynote
Join us in the private iPhone Life Facebook group during the Apple WWDC livestream on June 7 at 10 a.m. PDT. We'll share our reactions, ask and answer questions, make jokes at Apple's expense, and interact with our readers throughout the event. If you're not already a member of our Facebook group, make sure to sign up before the keynote so we have time to add you to the group. 
After the WWDC Keynote
After the announcement ends, we'll record a special podcast episode, where Editor in Chief Donna Cleveland and CEO David Averbach will unpack everything the tech giant just unveiled. If you want to get up to speed on all the rumors before the WWDC Keynote, subscribe to the iPhone Life Podcast and check out our recent episode, in which David and Donna discuss all the new features of iOS 15, iPadOS 15, and the other new operating systems. 
Whether via our Facebook group, our follow-up podcast, or both, we look forward to having you join our conversation on June 7 during and after the Apple WWDC announcement!