By

Conner Carey
Fri, 02/03/2017
* This post is part of iPhone Life's Tip of the Day newsletter. Sign Up. *
Peek and Pop on iPhones with 3D Touch allows users to look into an email or web link without completely opening it. This lets you glance at what's inside, making it easy to decide whether or not the particular email needs to be read now or can wait until later. 3D Touch is currently available on iPhone 6s, 6s Plus, 7, and 7 Plus (sorry owners of older iPhone models). You can use this tip to quickly find out what an email is about without opening it. This feature allows you to preview the email, delete it, mark it unread, view multiple other options, or open the email. Here's how to quickly preview an email on an iPhone with 3D Touch.
Related: How to Prioritize App Update Downloads with 3D Touch on iOS 10
How to Quickly Preview an Email on iPhone with 3D Touch
From your Mail inbox on iPhone, use 3D Touch to press into an email. This will pop it out so you can peek at what's inside.

If you let go, the email will remain unread.

If you press harder, the email will open.

You can swipe up from the Peek & Pop to select one of the following options: Reply, Forward, Mark.., Notify Me.., Move Message….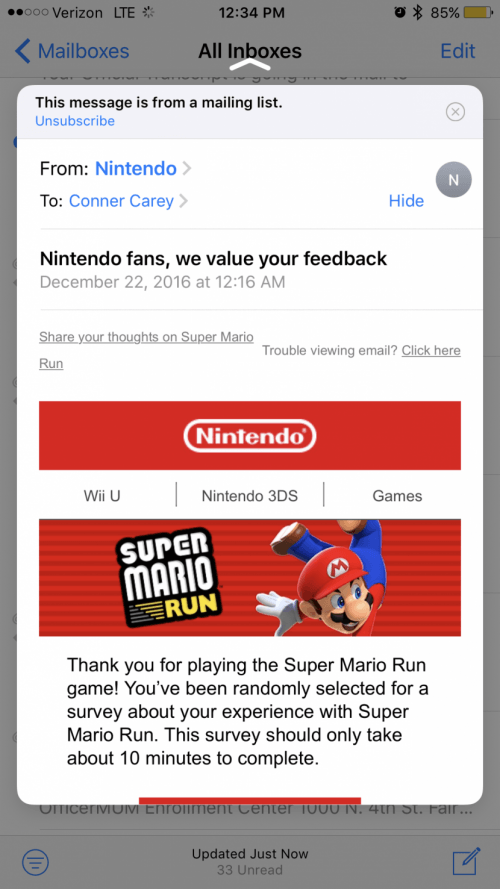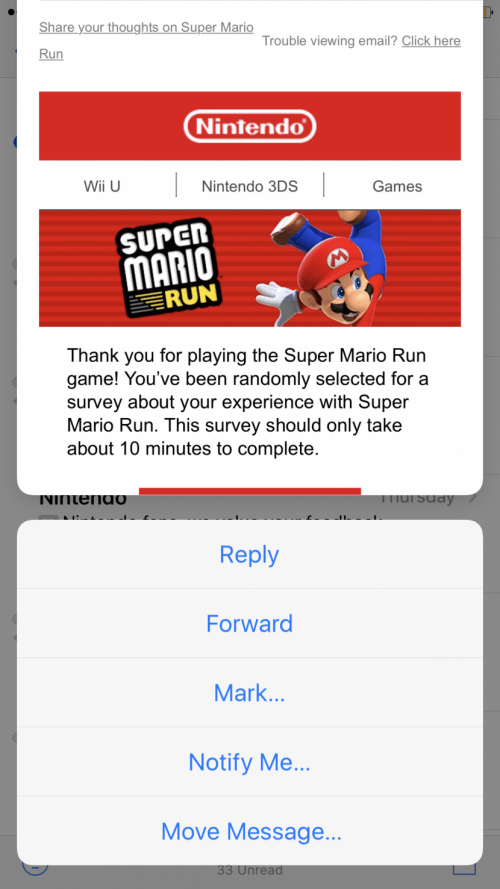 You can also swipe the email right to mark it Unread or swipe left to move it to the Trash.