By

Conner Carey
Tue, 01/03/2017
* This post is part of iPhone Life's Tip of the Day newsletter. Sign Up. *
Facebook has this nifty little feature called "On This Day" or "Year In Review" that shows you posts from the past and encourages you to share and comment on them, which is great if they're memories you want to see. However, Facebook selects which pictures to show you based on past interaction, which doesn't always mean you end up seeing the happiest of memories. There isn't a blanket way to turn off the feature, but you can designate people and dates you don't want to be reminded of. You can easily choose to stop setting Facebook memories from within the mobile app. Here's how to turn off Facebook "On This Day" Memories on iPhone.
Related: How to Use Facebook: Tips & Tricks for Conquering Facebook Overwhelm
How to Get Rid of Facebook Memories "On This Day"
Open the Facebook app; tap the More tab, which is the three vertical lines icon in the bottom right corner.

You'll see a list with Friends, Events, Groups, Shops, etc. Scroll down and select On This Day.

Tap the gear icon in the upper right corner.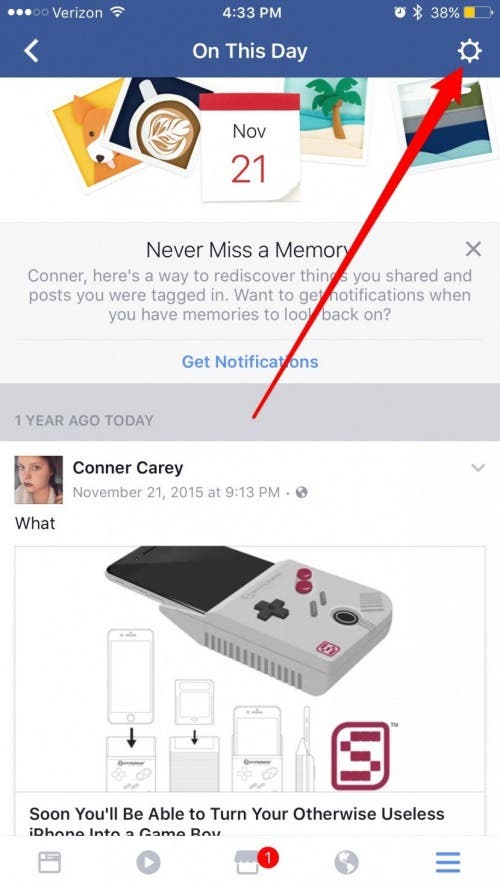 Select Preferences.

From here, you can select specific dates or people you'd rather not be reminded of.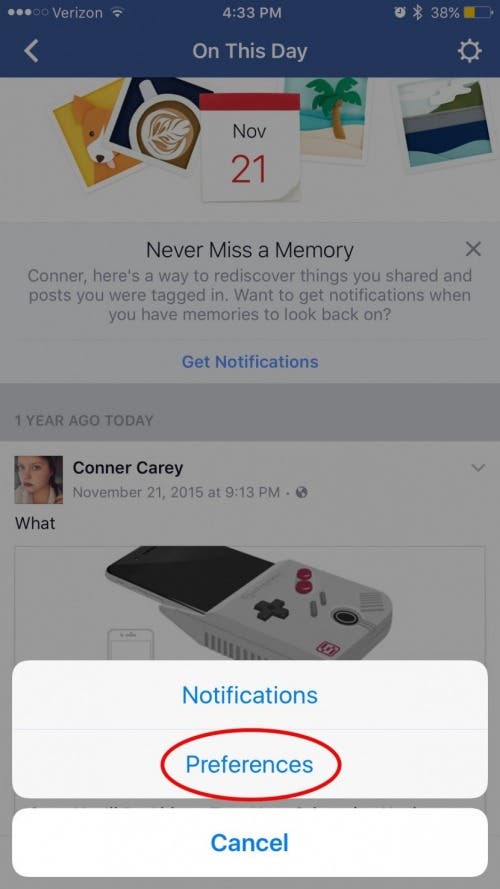 Tap on each to choose the people or select the days you don't want to see memories for, then tap Save.