When you plan to walk or bike using Apple Maps, you can share your ETA with others via this new feature.
By

Elisabeth Garry
Thu, 07/01/2021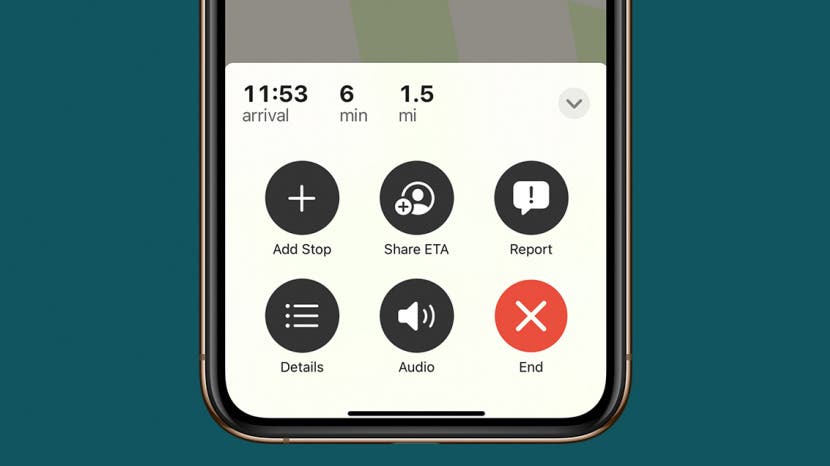 In iOS 14.5, you can now send your estimated time of arrival (ETA) to your contacts when you plan your walking or cycling or route in Apple Maps. Whether you want to let your friends know when to expect you, or you just want to make sure someone knows where you'll be, this new feature helps you coordinate with others.
Related: How to Share Google Maps Directions & Apple Maps Directions on Your iPhone
Open Apple Maps.


 
Search the location you'd like to walk or cycle to.


 
Tap Directions.


 
Tap the walking icon or the cycling icon. To learn more about other ways you can navigate using Apple Maps, sign up for our Tip of the Day newsletter.


 
Select the route you'd like to take.


 
Tap Share ETA.


 
Select the contacts you'd like to share your ETA with. If they are iPhone users, they'll receive a notification that includes your ETA. If they're not iPhone users, they'll get a text message saying where you're headed and when to expect your arrival.


One thing to keep in mind is that if you share your ETA with a fellow iPhone user who has uninstalled Apple Maps, they will not receive this notification, so it's good to check in with them independently to make sure they received your ETA.