By

Todd Bernhard
Sat, 08/19/2017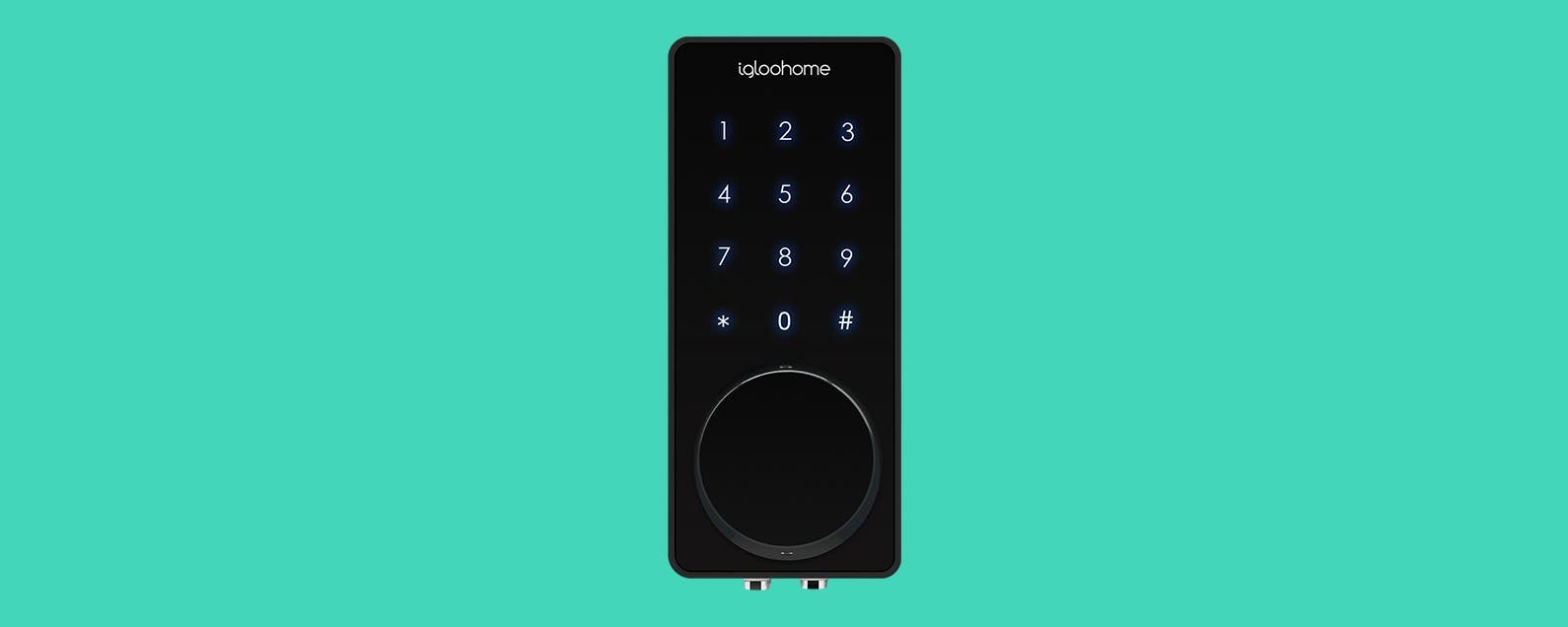 There's a lot to like about the Deadbolt 02 ($199) from igloohome, especially once you get it installed. I particularly liked the "magical" way you can enter, just by holding your hand over the touchscreen, as long as you have your phone nearby. The sleek device uses Bluetooth 4.0 to recognize that you are close by, and then unlocks the deadbolt when your hand is placed in the right spot. This could be great for entering with groceries, etc.
Another nice benefit is that internet access is not required. That also means it is not something that can be integrated with Alexa or other smart home platforms. That might not be a bad thing. I wouldn't want a burglar to shout "Alexa, open the front door" through a small opening in a window!
The 4 AA batteries last about nine months, maybe less if using the Bluetooth option. Fortunately, they have a clever mechanism at the bottom of the outside of the Deadbolt 02 that lets you touch a standard 9 volt battery to it, to give it some temporary power. You can also unlock the door using an eight-digit code which can be either the master code which you can set in the app, or a code you can create to distribute to family members. You can also generate temporary codes, good for five hours, for temporary workers for example. Another use case is for AirBnB. In fact, igloohome is an official partner of AirBnB and they can help you generate codes for such guests.
However, the installation could be easier. I've installed quite a few door locks including smart ones, and it could have gone easier. I would like to see labels like "Inside" and "Up" on some of the parts. They have a manual and a video, but the video plays more like a music video that is distracting rather than informative. I'd prefer a more instructional slower paced walk through. There is some drilling required, even if you already have a doorknob hole, as the Deadbolt 02 needs another small hole slightly above the doorknob hole. The app interface could be improved as well, to be more straightforward, with explicit buttons for primary functions, like lock, unlock, generate temporary code, instead of hiding some of those functions. 
Pros
Sleek design
Touchscreen interface
Bluetooth unlock mode
Configurable via app
AirBnB support
Doesn't require internet
Clever 9-volt battery option when main batteries are dead 
Cons
Installation could be easier
Interface could be improved
Batteries last nine months, maybe less if using Bluetooth mode
Final Verdict
If you are handy with a drill, and are patient, the Deadbolt 02 from igloohome is a secure, sleek, and even fun way to lock and unlock your door.