By

Mike Riley
Tue, 12/14/2021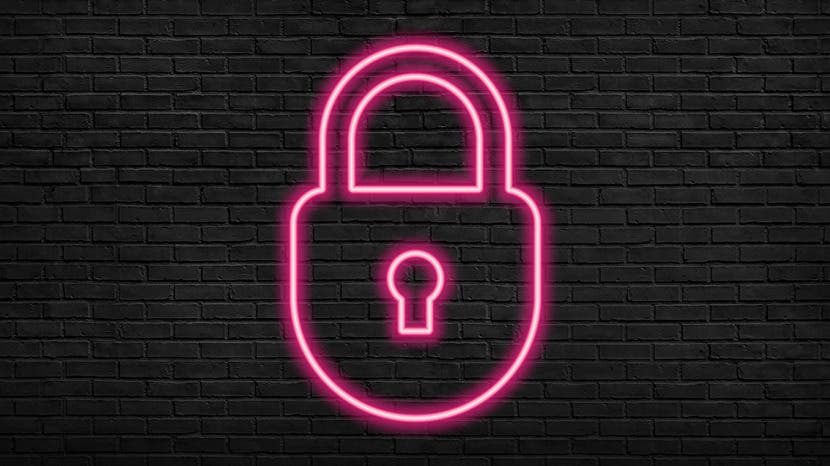 Creating and monitoring unique passwords for different websites used to be a major hassle. Writing down confidential account information on sticky notes, paper notebooks, or unprotected spreadsheets used to be the norm. However, as the world has become more sophisticated and bad-actor hacking efforts have raised the vigilance bar, using a password manager not only makes security sense but is practically a requirement. With that in mind, I've broken down the best password managers available for the Apple platform to help find which ones best suit your digital security needs.
Related: How to Tell If Your iPhone Is Unlocked & What Does That Mean?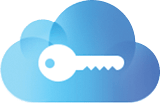 iCloud Keychain, Apple's native password manager, comes built into the latest iOS and macOS. It is the default password manager that pops up in Safari, Apple's browser, when you navigate to a login screen. If you elect to use it, it generates and stores your encrypted password to Apple's iCloud service. Doing so automatically synchronizes your login information to all your iCloud-enabled Apple devices also running Safari. If you live entirely within the Apple ecosystem and have no need or intent to access your passwords from non-Apple devices, then iCloud is the best choice. It's free, easy to use, and built into all of Apple's operating systems, so there is nothing to download. Like most Apple products, iCloud Keychain masks the complexity normally associated with computer operations such as strong cryptography, multi-step authentication, and secure storage behind a consumer-friendly interface that makes password management effortless… as long as you exclusively use Apple Safari on iOS and macOS for your web-surfing needs.

Discover your iPhone's hidden features
Get one daily tip each day (with screenshots and clear instructions) so you can master your iPhone in just one minute a day.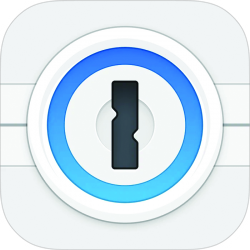 1Password ($3.99/month; $35.99/year)
This application used to be my primary password manager before Apple and Microsoft chose to bake password protection into their products. It still is an excellent product, but since they migrated their business model from a flat-license fee to a subscription model, I only use it now for legacy password purposes. I personally am not a fan of most subscription-based services, as the costs tend to add up over time, and with something as important as passwords, I would prefer not to have to pay for access to my accumulated security information. Now that companies with much larger, well-funded teams of security specialists are offering their products for free, I don't find 1Password's subscription option that compelling. They do have some neat features that the mega software companies don't offer (yet), like password monitoring and reporting of compromised credentials, but unfortunately for 1Password, competitors will eventually offer these features as free built-in options as well. If you are a long-time 1Password user willing to fund the company's ongoing efforts, then its product is a worthy investment, but unfortunately, it's no longer worthy enough for me.
Microsoft has made notable strides in its support for iOS and macOS in the past few years. Nowhere is this more apparent than in its Microsoft Authenticator application, which recently added password management to the application's multi-factor authentication capabilities. Of course, Microsoft gives this app away for free because, just like Apple, Microsoft's password management and synchronization features only work with Microsoft's own Edge web browser. But unlike Apple's solution, these passwords will synchronize across any platform that Edge runs on, including Microsoft Windows, Android, Linux, macOS, and iOS. Configuring Microsoft Authenticator as the default password-management app and Microsoft Edge as the default web-browsing app on iOS takes some effort, but both applications walk you through the process. Once the apps are configured, automatic password generation, protection, and syncing take place automatically. If you need a highly polished, free, multi-platform password manager with built-in multi-factor authentication capabilities and you don't mind using Microsoft Edge as your default browser, then Microsoft Authenticator is an excellent option to consider.
At $45, KeePassium Pro is one of the most expensive password managers available on iOS, but it is a one-time, lifetime-license purchase. Given how frequently developer Andrei Popleteev updates the app, this is a bargain. KeePassium also offers a free version with in-app purchases that allow you to upgrade to a more premium version, but the Pro version has everything you need when it comes to password management. KeePassium really just offers front-end access to the free, open-source KeePass project. KeePass is one of the best, most secure open-source password managers available. Free KeePass clients are available for Windows, macOS, Android, Linux, and other operating systems. Several other KeePass clients exist for iOS, but KeePassium Pro is the best one I've seen, even though it is also one of the most expensive. What I like most about KeePassium Pro (and KeePass in general) is its single-file storage of passwords and other secure notes (just like old-school 1Password), its ability to import 1Password files, and the fact that I can control where the single KeePass file lives. If I want the convenience of synchronizing it via iCloud, I can choose to do so. If I want to be extra security-conscious and only share my encrypted KeePass files among selected devices connected to my personal local area network, I can do that too. Given how critically important and sensitive my password data is, I like the fact that I can decide where that data is stored.
Overall Recommendation
As I mentioned earlier, if you are entirely dedicated to living within the Apple ecosystem and have no intent to access your passwords beyond Apple's products, iCloud Keychain is the answer. It's free, easy to use, and all Apple. However, if you are like me and regularly interact with a broad range of operating systems and don't mind using Microsoft Edge as your default browser on iOS and macOS, then a combination of Microsoft Authenticator and KeePass-based products work best. I use Authenticator to store passwords for low-importance websites like my logins for news sites, scheduling services, and some e-commerce websites. However, for those websites that need ultimate security, such as banks, healthcare, and other highly sensitive areas, I use a self-managed KeePass file that I manually copy to only those devices that absolutely need access to that information. It's a bit more overhead, but given how critical those passwords are, I would prefer to keep them fully under my control so as not to worry about any potential leak or vulnerability that could impact cloud-managed password stores.
Top image credit: Hub Design/shutterstock, Sunwand24/shutterstock