By

Leanne Hays
Updated 02/19/2018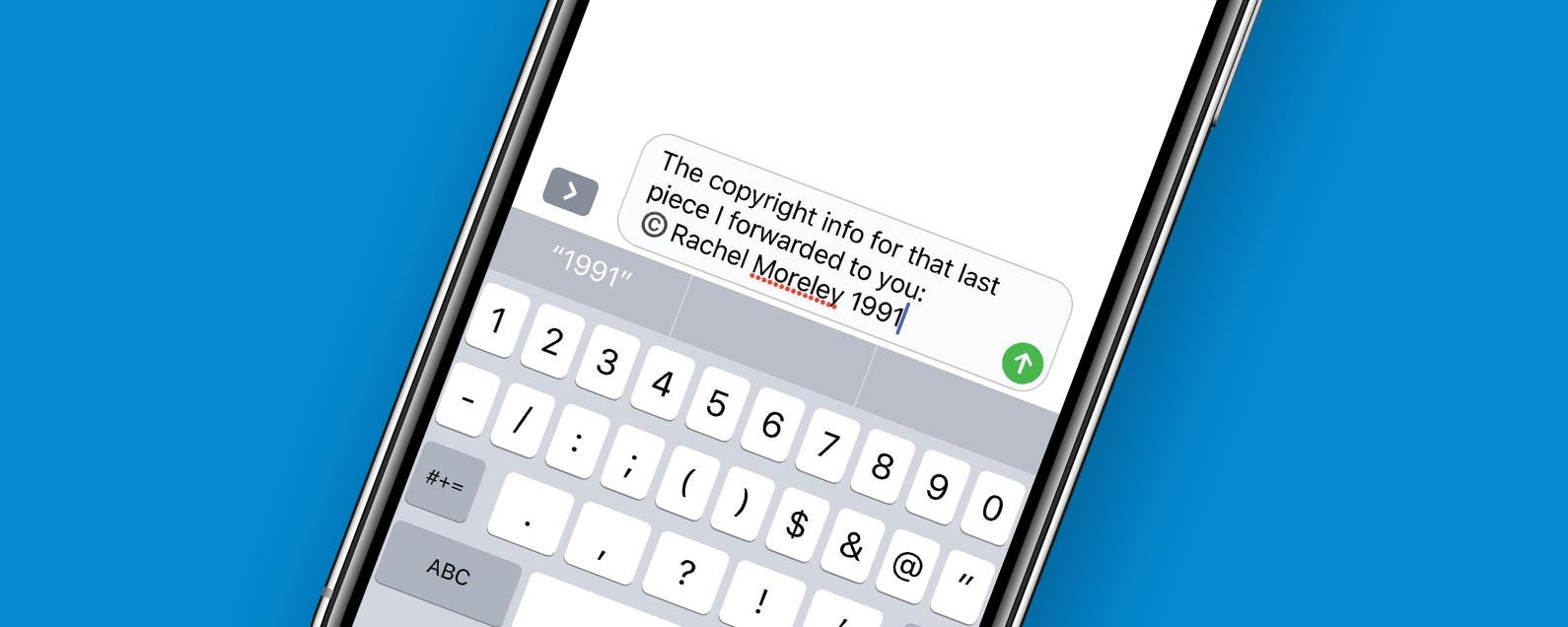 There are certain keyboard symbols that are just not readily apparent when you search for them on your iPhone. One example is the copyright symbol; just where is it on the iPhone's keyboard, anyway? Don't worry, there is a simple way to type the copyright symbol on your iPhone so that you can easily let people know that they need to ask for permission to reproduce, distribute, or perform the work in question. Let's learn how to include the copyright symbol in messages from your iPhone! 
Related: How to Use Stickers for Text Messages on iPhone & iPad
Keyboard Symbols: How to Type the Copyright Symbol on Your iPhone
When you're ready to use the copyright symbol in your text message, tap on the smiley face or globe icon on the lower left of your screen.
Now, look to the right of your emoji menu and tap on the option with the musical note and percentage sign in it.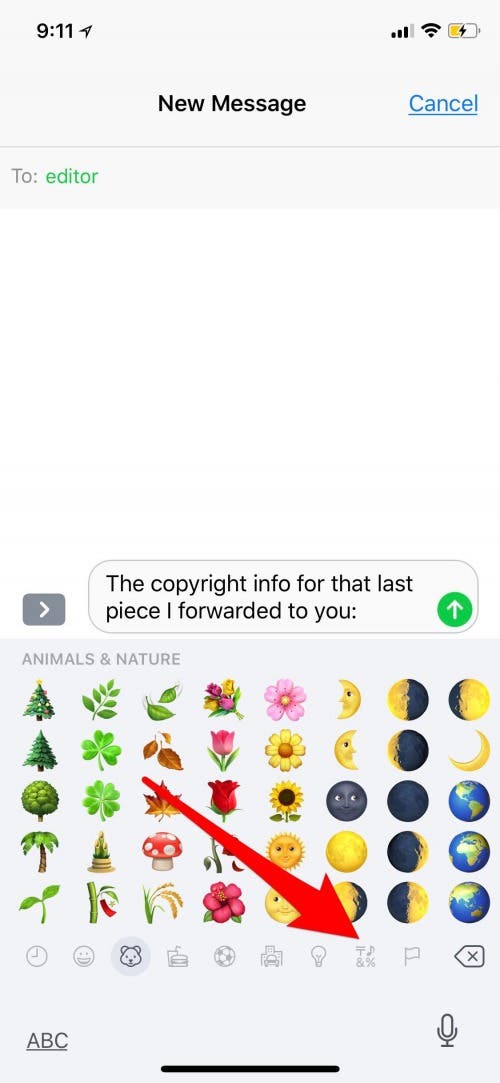 Next, tap on the C symbol that's inside a circle; that's the copyright symbol.
The copyright symbol will appear in your message.