By

Amy Spitzfaden Both
Wed, 09/30/2020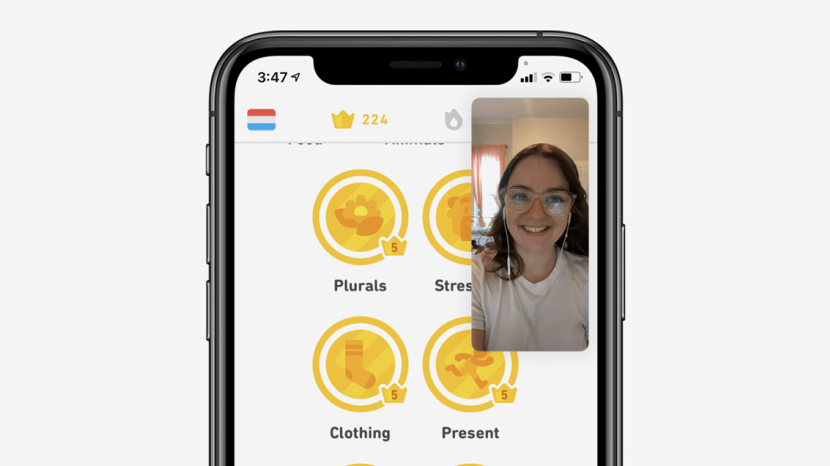 This article will tell you what Picture in Picture is and how to use Picture in Picture on an iPhone. If you use an iPad, Picture in Picture is something you are likely familiar with, but iPhone users may not be familiar with this feature yet. Picture in Picture allows you to watch videos on your iPhone while completing other tasks at the same time. Here's how it works:
Related: How to Use Picture in Picture on Your iPad
How to Open & Close Picture in Picture in Videos
We already know how to use another app while on a phone call on your iPhone, but Picture in Picture brings multitasking to the next level.
To activate Picture in Picture, just play a video (either in a video app or from Safari).
Tap the Picture in Picture icon on your video (it looks like two overlapping rectangles). You should now see a smaller version of your video on the screen.

To exit Picture in Picture mode, tap the same icon again or tap the X icon.
You can also resize your Picture in Picture video by double tapping the window to rotate between the small, medium, and large sizes.


How to Use Picture in Picture with FaceTime
Previously, if you tried to complete other tasks during a FaceTime call, then the video would be paused for the person on the other end of your call. Now you can use Picture in Picture to continue your video call while doing other things on your phone.
Using Picture in Picture with FaceTime is pretty simple—all you have to do is swipe out of FaceTime and the FaceTime window will shrink.
To adjust the size of the FaceTime window, just double tap it to move between the small, medium, and large sizes.

Or simply tap the FaceTime window once to go back to full screen. Easy!


How to Move the Picture in Picture Window Off Screen
For times when you need to be able to view your entire phone screen, you can move your Picture in Picture window off screen temporarily. To do this:
Drag the window to the right or left edge of your iPhone's display.
You'll still hear the audio from your video, but you won't see the video.

Tap the little arrow that appears at the edge of the display when you are ready to return the window.