By

Todd Bernhard
Mon, 07/06/2020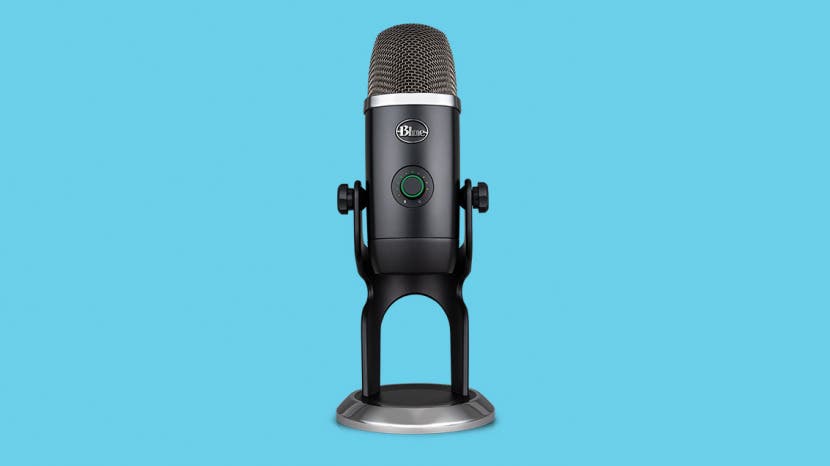 Like many readers, working from home is my new norm. And that means acquiring the right teleconferencing equipment. Additionally, podcasters, hardcore gamers, streamers, and YouTube influencers all need a quality microphone. That means a USB-based digital microphone and not analog. And you might want one that accommodates different type of conversations (conference room, one-on-one interviews, and solo broadcasting.) For years, I've been using the microphones from Blue, like the Snowball and Yeti. Recently, Logitech, which owns Blue, let me try its higher-end model, the Yeti X ($169.99). 
The Yeti X supports Cardioid, Omnidirectional, Bidirectional, and Stereo recording options so it can be works for multiple use cases. I was really impressed with the unit's heft, which means it will stay put so you can set it and forget it. Speaking of setting it, there is a button on the back that alternates between those recording modes. Tiny LED lights indicate which mode is active, so you may need to memorize the icons. There are more lights surrounding the smart button on the front that turns it on and controls the volume. The lights around the button act as a volume level indicator as you speak, so you don't have to check your computer screen for audio levels. This is a really intelligent and handy enhancement. But if you want computer-control, try Blue's free and well-designed app for PC or Mac.
The design is nice, as is the case with most Blue microphones. It sports a black matte finish with shiny chrome accents. Gamers can leverage Logitech's G HUB platform to customize colors, which is fun. The Yeti X also includes a 3.5mm headphone jack for monitoring using a set of headphones. It's not cheap, but it should last a long time. It uses microUSB, although I would have preferred USB-C.

Discover your iPhone's hidden features
Get one daily tip each day (with screenshots and clear instructions) so you can master your iPhone in just one minute a day.
Pros
Cardioid, Omnidirectional, Bidirectional, Stereo recording options
Nice heft
Black matte finish with chrome accents
Smart knob with volume monitoring LEDs
3.5mm headphone jack for monitoring
Cons
Expensive
Uses microUSB, not Lightning or USB-C
Final Verdict
If you make a living with your voice, the Yeti X from Blue is a great tool to help.