By

Todd Bernhard
Mon, 06/13/2016
It's summertime and that means beaches, pools, and other watery adventures. None of those are good for electronics. Fortunately, there's the Catalyst Case ($69.99) for the iPhone SE, and other iPhones. I tried it with my new iPhone SE, and I plan to use it on my upcoming trip to Disney World. I normally use a less rugged case, but the Catalyst Case will protect against water damage and more, while it won't add too much bulk. After all, I chose the SE because I wanted a smaller phone, so I don't want to add a much thicker case.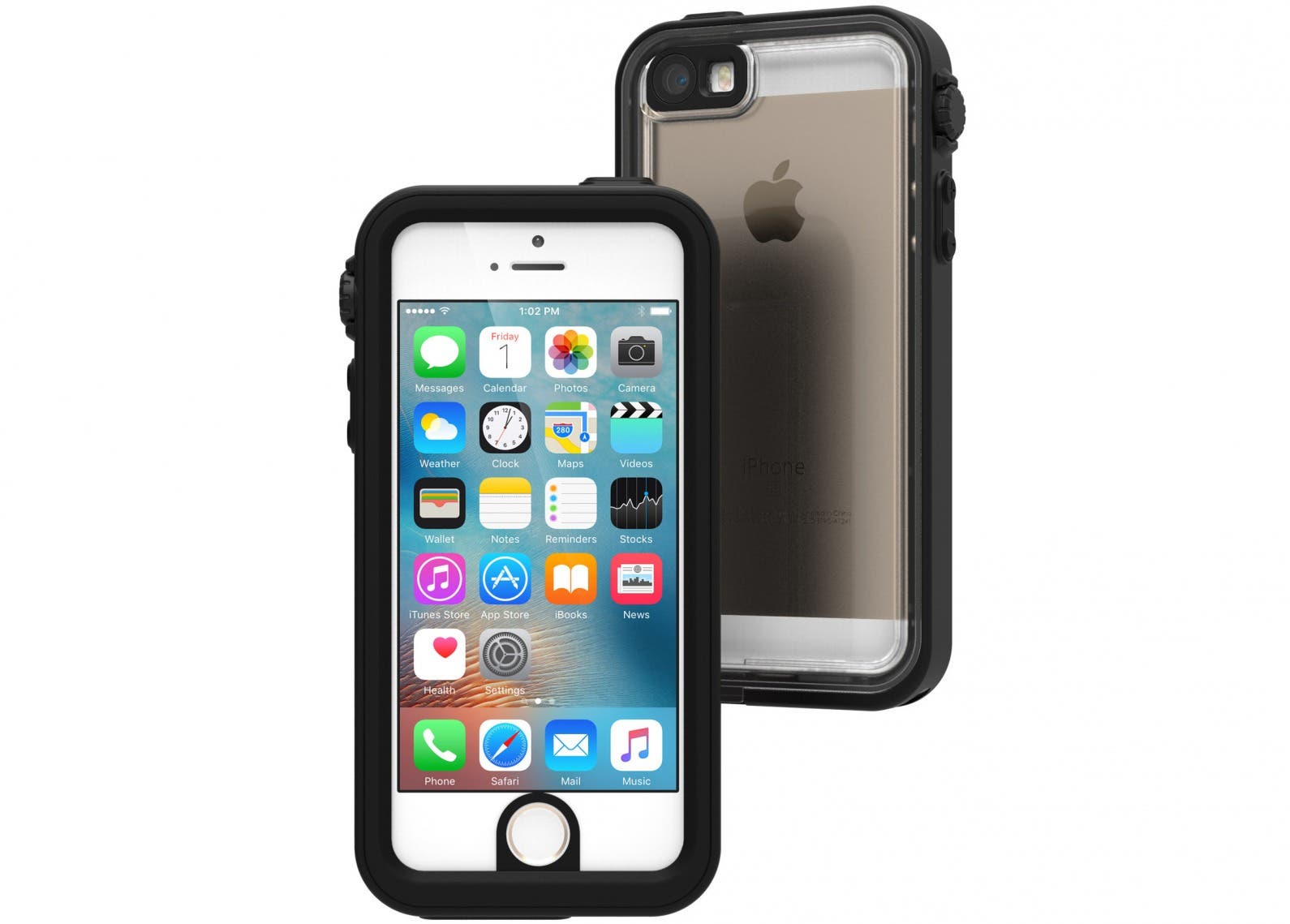 It's great that the Catalyst Case protects against water, dust, dirt, snow, sand and drops, but make sure you pay attention to the gaskets each time you seal the case. The case also only comes in two colors, white or black, but a nice touch is that it has a clear front and back, so the color of your iPhone will show through. Remarkably, the case is TouchID compatible even though its waterproof to five meters. The Case has a nice integrated rubber flap that seals the ports but quickly opens so you can easily plug in most Lightning cables and headphones. 
Catalyst also offers a waterproof case for the Apple Watch for $59.99. Even though some brave owners have gone swimming and diving with an Apple Watch, Apple does not guarantee it to be waterproof. Given how expensive the Apple Watch is, I would not swim with mine. The Catalyst Case for the Apple Watch is a rugged protective case that makes the Apple Watch waterpoof (though only if you have the bigger 42 mm model) and includes a waterproof silicone writsband. You can charge the watch and measure heartrate, through the case. Catalyst's case even enables use of the Digital Crown thanks to a clever rotating mechanism. It does add some bulk, so it might not be for everyday use, but it's certainly the only way I'd go swimming with my Apple Watch.
Pros
Waterproof and dust, dirt, snow, sand, and drop proof
Clear front and back
TouchID compatible
Integrated rubber flap seals ports
Minimalist design
Cons
More color choices would be nice
Need to pay attention to gaskets and seal
Final Verdict
If you need a rugged case for an iPhone, but don't want the bulk that comes with most such cases, the Catalyst Case is a great choice.