By

Conner Carey
Fri, 02/17/2017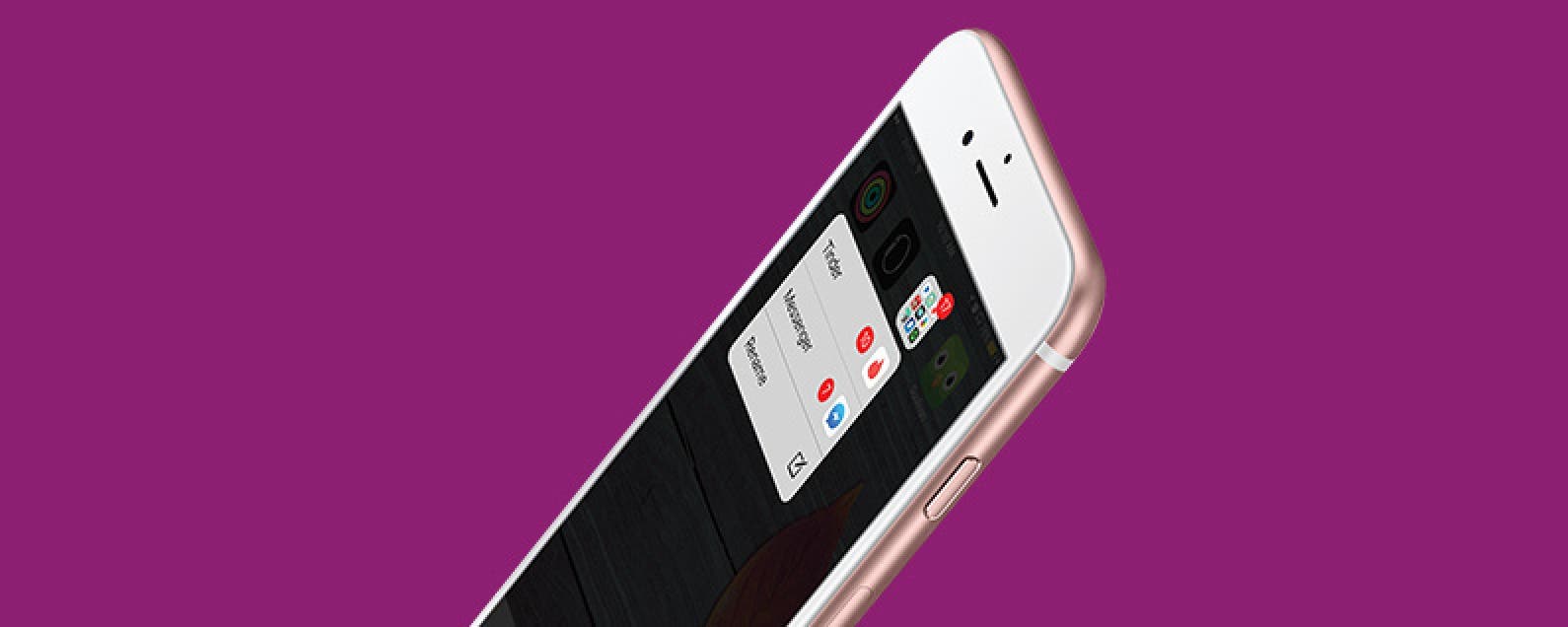 * This post is part of iPhone Life's Tip of the Day newsletter. Sign Up. *
Folders are a great way to organize your apps, especially if your apps are beginning to pile up. Lots of apps use notification badges to let you know there's a task to complete within the app or new content to check. But when those apps are in a folder, the notifications badges are added together to give you one number in a red circle. However, you can 3D Touch a folder to see what specific apps have unchecked notifications. Here's how to 3D Touch a folder to see app notification badges.
Related: How to Quickly Rename a Folder with 3D Touch on iPhone
How to 3D Touch a Folder to See App Notification Badges
Locate a folder with notification badges.

3D Touch the folder.

You'll see a list of the apps with notification badges and how many notification badges each app has.

Tap on a listed app with notification badges to jump into it.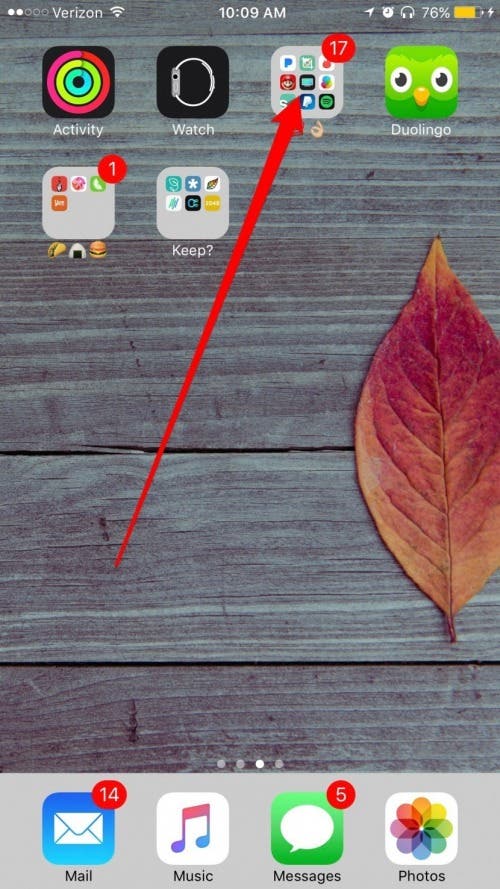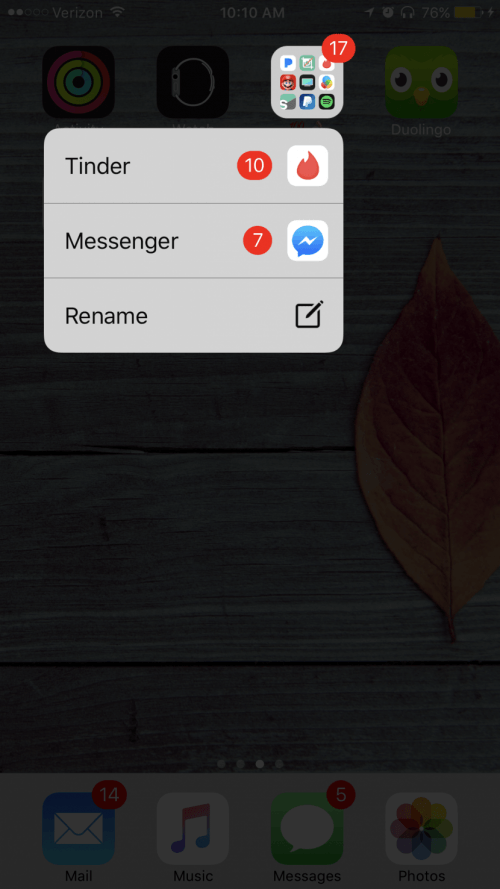 That's it! This is a great way to easily jump right into the app you need to check.