Wallet phone cases allow iPhone users to keep their driver's license and credit cards accessible, safe, and secure everywhere they carry their phones. Here are our top seven picks for iPhone cases that include card holders.
By

Leanne Hays
Wed, 12/02/2020
There are so many types and brands of phone cases out there that it can be hard to know which is the best iPhone case for you. Personally, a wallet phone case suits my needs best, based on my tendency to lose small items. Having an iPhone case with a card holder for my ID, debit card, and, of course, coffee punch card has been so convenient that I've used an iPhone wallet case with every new iPhone I've purchased. Let's go over my favorite iPhone wallet cases of 2020, so you can pick your very first iPhone wallet case, or find the best wallet case for your new iPhone 12. We'll go over an Otterbox case, two options from Smartish, and more, that will fit everything from an iPhone 7 and iPhone 8 through the iPhone 11 and iPhone 12 lines.  
Related: Rugged & Durable: The Best iPhone Cases for Adventure Lovers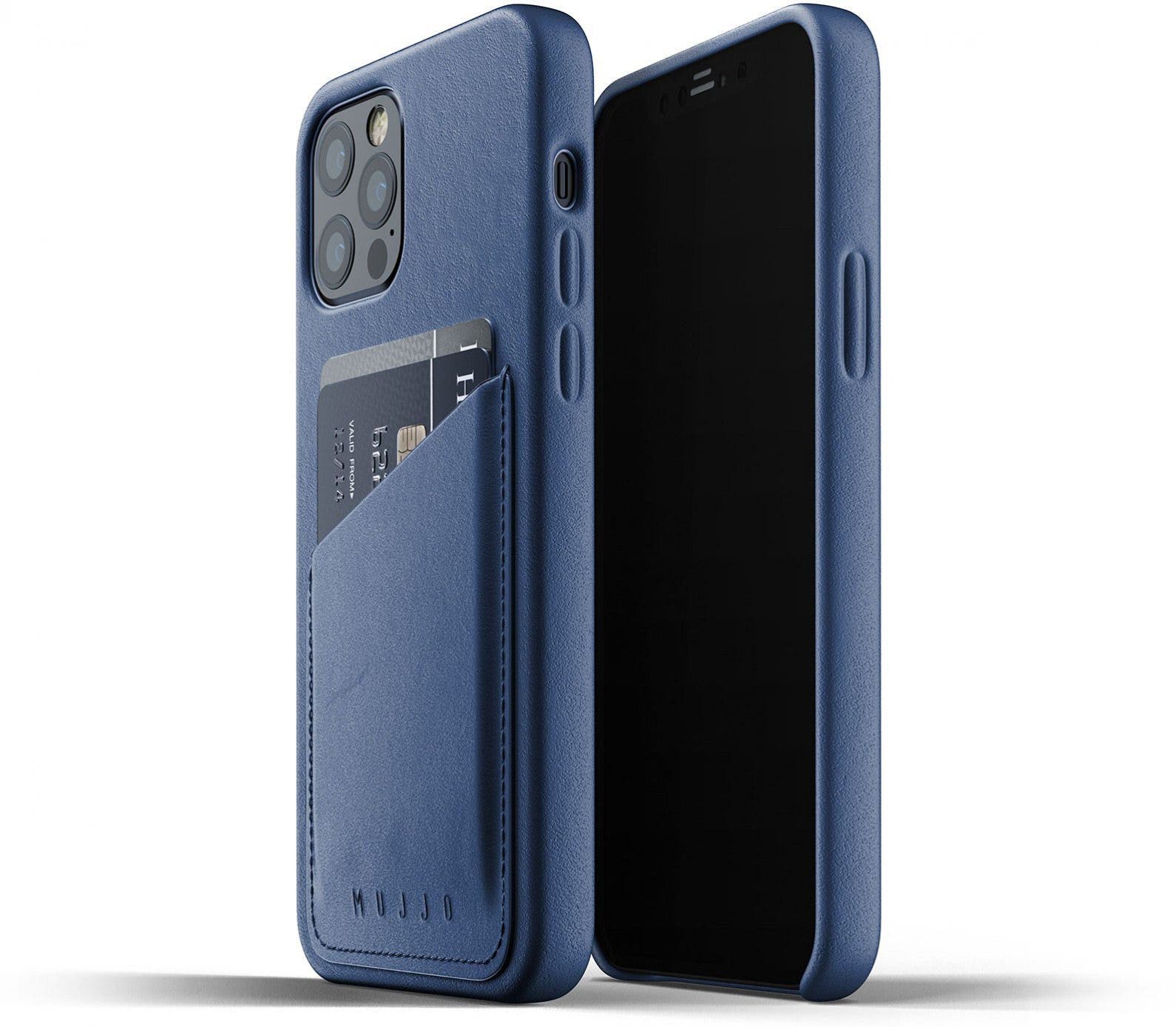 Mujjo offers a simply designed, stylish wallet case with a classic look you'll love. These cases are available for the iPhone SE (first generation) through the new iPhone 12 line. Made of full-grain vegetable-tanned leather in Monaco Blue, Tan, Black, or Slate Green, your case will develop a rich patina over time. Two or three cards fit and slide easily in and out of the diagonally cut back pocket. This case also covers the Volume and Side buttons, and has a lip that rises 1mm over the edge of your screen to protect it from impact.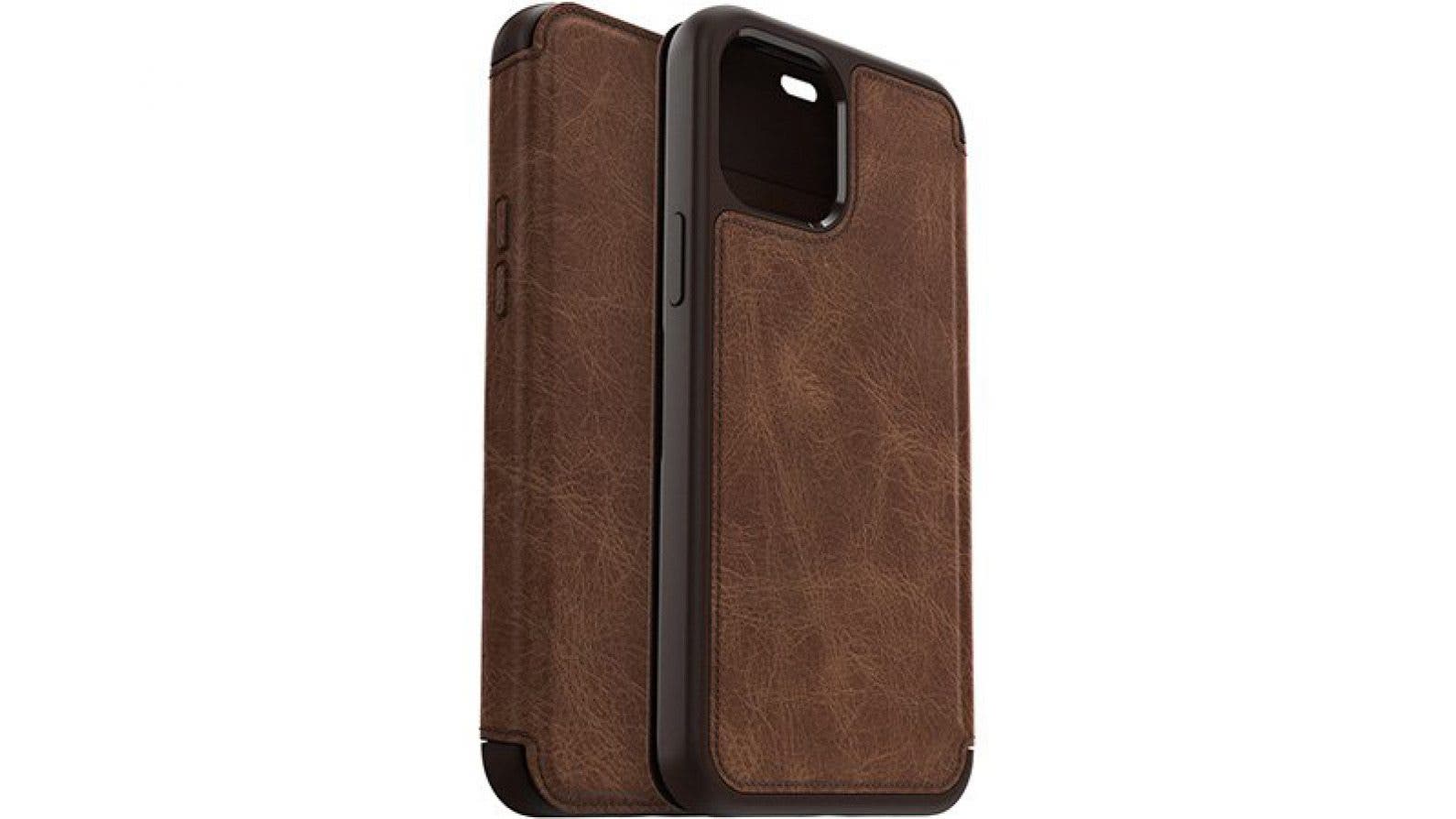 The Otterbox Strada series comes in sizes that fit the iPhone 6 Plus through the new iPhone 12, iPhone 12 Pro, and iPhone 12 mini. The Strada offers the security of a folio screen cover, as well as the convenience of two card holders to hold your cash and cards. Made from a sturdy, polycarbonate shell covered in your choice of Espresso Brown or Shadow Black leather, the Strada protects the Side and Volume buttons, and includes a magnetic latch keeps the case open or closed. Some users have complained that the case is difficult to open, but I've found it simple to flip the folio cover open with my thumb. Your iPhone can magnetically charge with the case on via standard or Apple's MagSafe wireless charging. As always, Otterbox offers a limited lifetime warranty on this case. 
If you're looking for a wallet case with a really different look, this is the one! Lopie's Sea Island card cases come in sizes that fit the iPhone 7 Plus through the new iPhone 12 line and have a sturdy polycarbonate inner case covered with cotton fabric. The card slot is made of genuine leather and holds two cards. Color choices include black, brown, or light brown leather paired with a gray or dark gray fabric background. Wireless charging is supported with the Sea Island on your iPhone, but you may need to remove your cards or cash.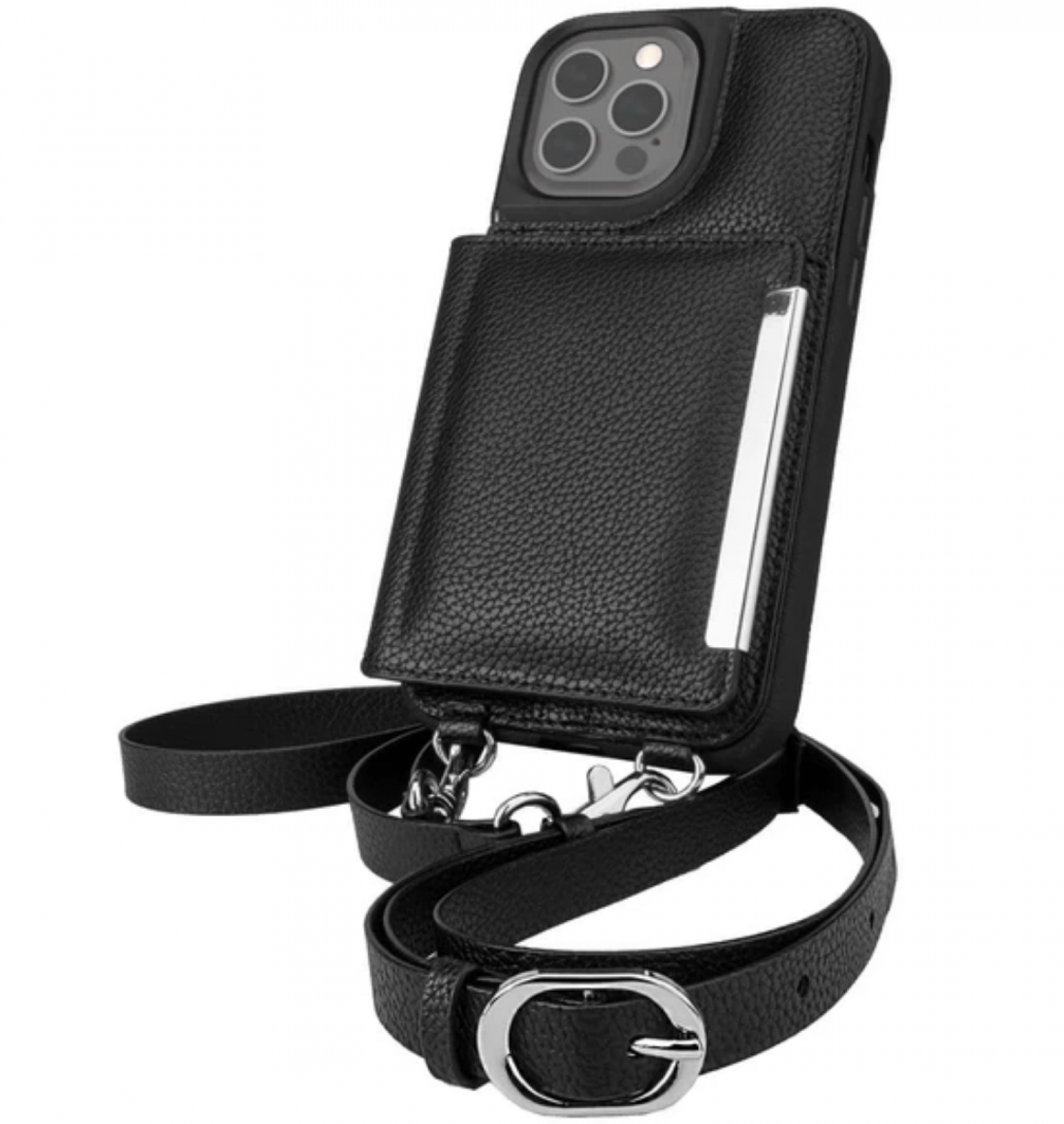 I'm a big fan of Smartish cases, and here's one for those days when you don't have a purse or pockets to hold your iPhone. The Dancing Queen is available for the iPhone 11 and 12 lines. This Smartish case is a textured leather phone case with a three pocket, snap closure wallet on the back that can easily fit all the cards and cash you need for the day. You can carry the Dancing Queen with its included removable wristlet, or with the adjustable cross-body strap. Oh, and there's even a loop to hold your chapstick or lip gloss on the cross-body strap, and an extra loop on the bottom of the case body where you can attach your car keys. Amazing.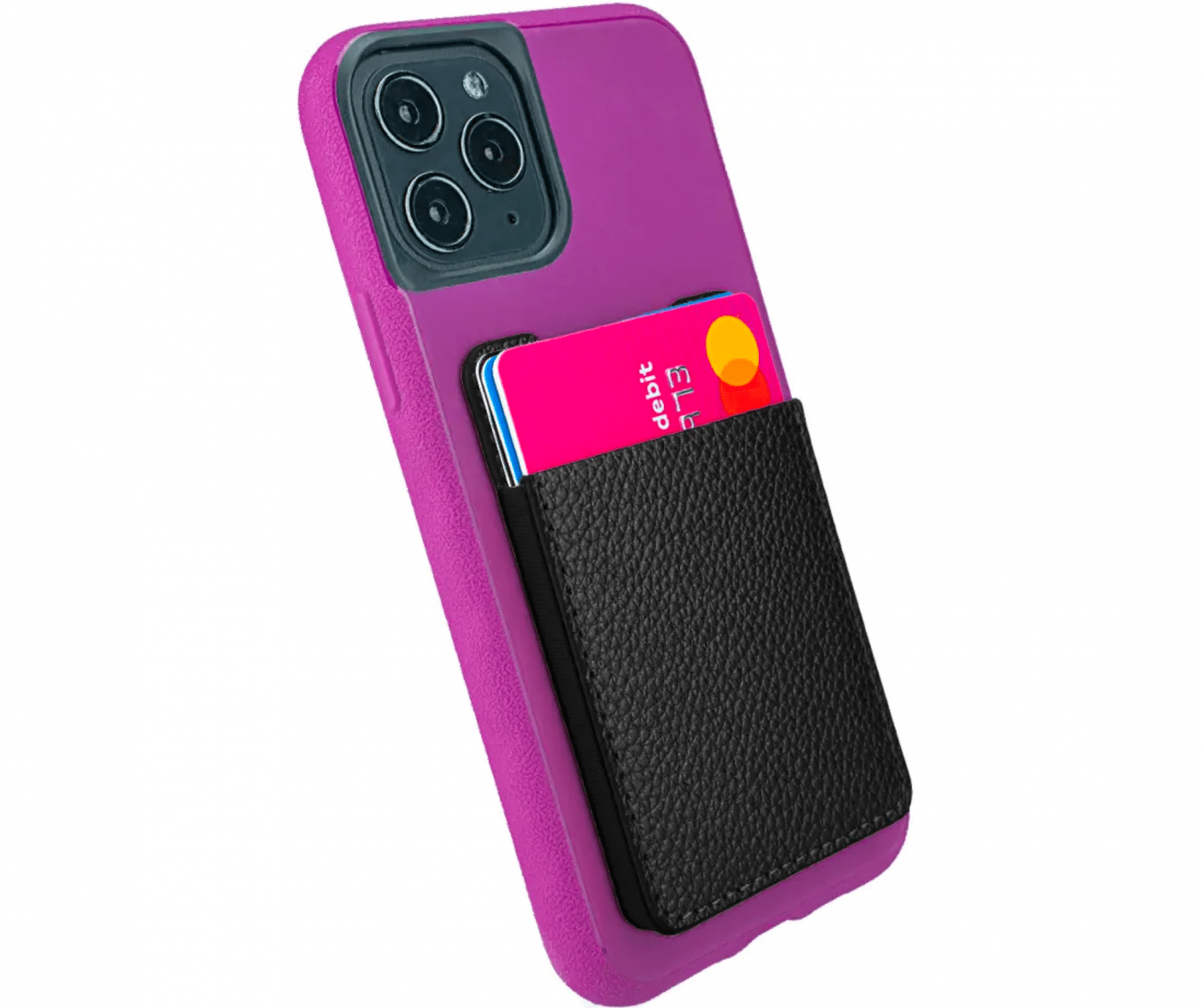 Want to turn your regular iPhone case into a wallet case? You can, with the Smartish Sidecar. This iPhone accessory comes in black, rose, the Flavor of the Month, or Chef's Special (Smartish sends you the design of their choice). The stick-on case is a universal fit, except for silicon cases, and easily attaches to your iPhone case with 3M adhesive. The Sidecar can hold up to three cards, but you'll have to experiment with how many cards can be in the case without obstructing wireless charging. Want to use your Sidecar on a different phone case? Just peel it off and attach it to its new home.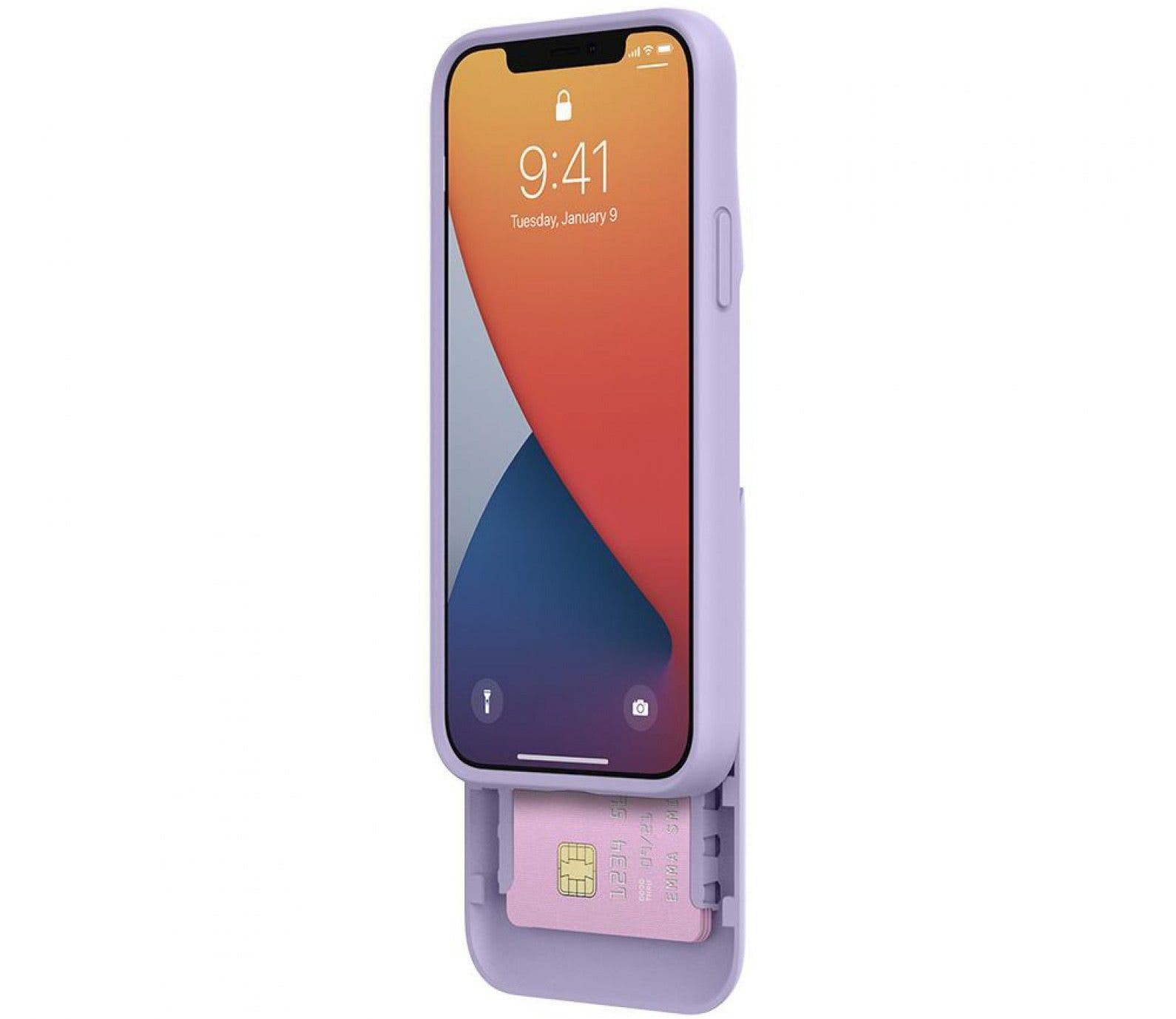 The Incipio Stashback 2.0 offers a design I've never seen before in an iPhone wallet case; it kind of reminds me of a Transformer! The Stashback is available for the iPhone XS Max through the iPhone 12 line. It looks like an ordinary, slim, scratch-resistant case but, there's an extra feature; a smooth sliding compartment on the back that can hold up to three cards or some cash. Incipio has also designed the Stashback to absorb shocks from drops and bumps, and the raised bezel shield keeps your camera lens and screen safe from scratches when they're on flat surfaces. An added bonus in these Covid 19 times; the Stashback features antimicrobial protection that eliminates 99.9% of surface microbiology.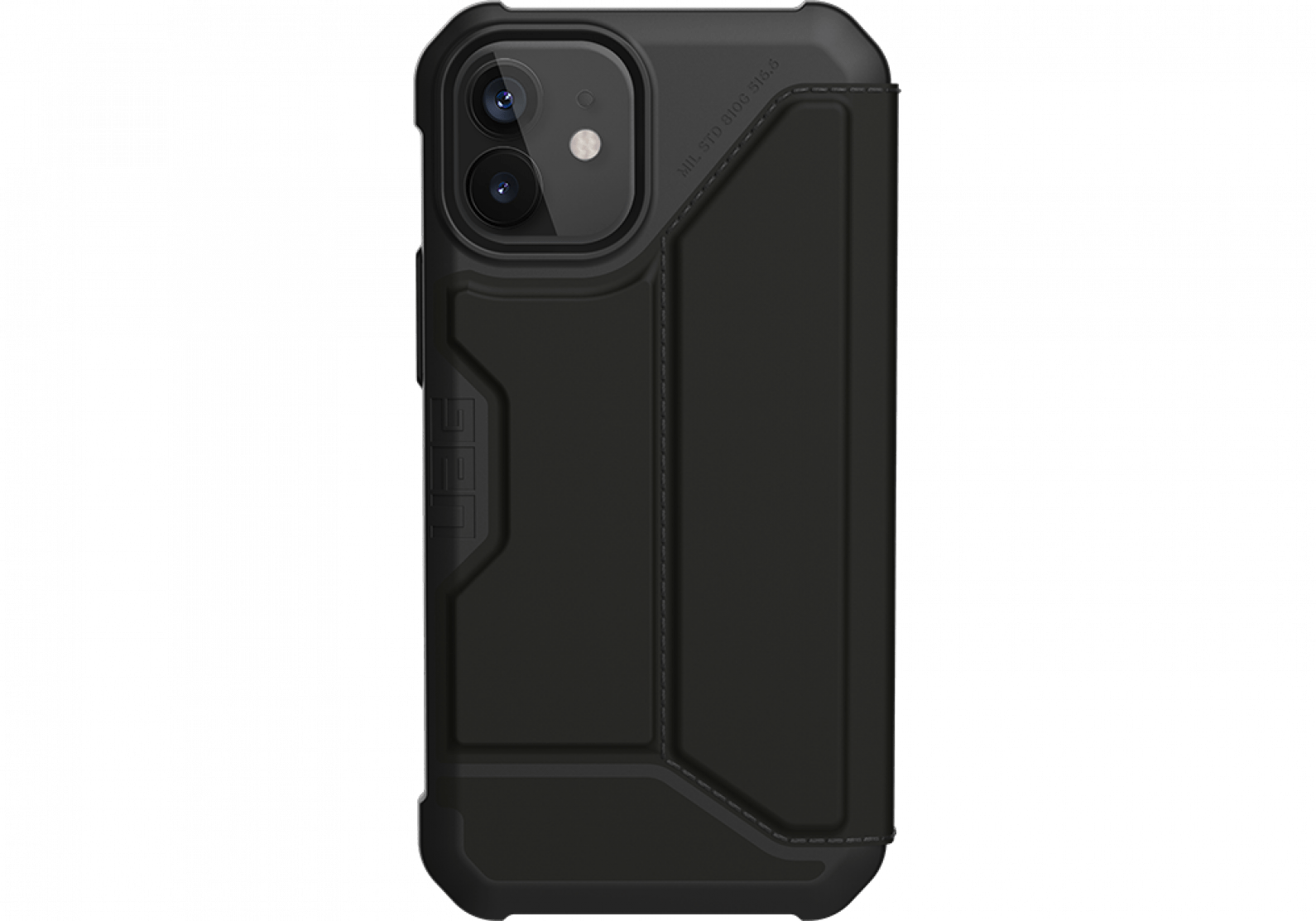 If you need a rugged iPhone case but still want the convenience of a folio wallet, UAG has a great option for you. The Metropolis Series is available for the iPhone 6s through the current iPhone 12 line. The Metropolis is designed to meet military drop test standards and features impact-resistant bumpers and oversized, tactile button covers. You can choose between the Smooth Finish, Supple Italian Leather, or Armortex, a high-strength abrasion-resistant fabric. The wallet case has room for two cards or cash, and there's a really fun bonus feature; the folio cover bends into a little kickstand to prop up your iPhone for landscape-mode viewing.