By

Leanne Hays
Updated 08/30/2018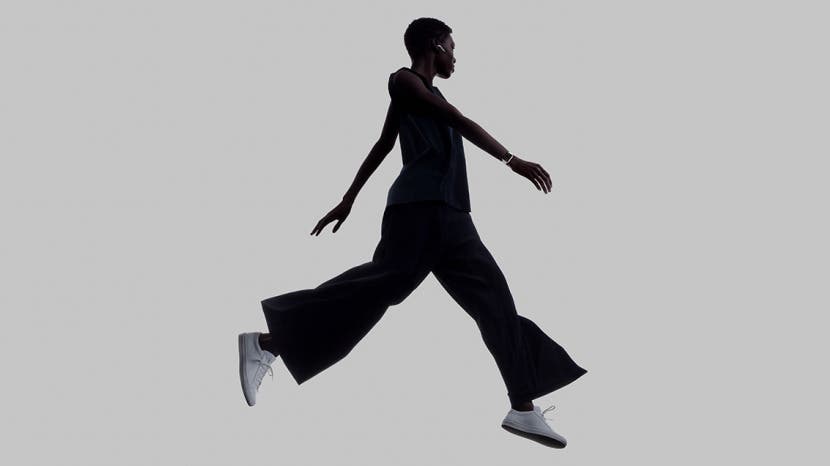 Since WWDC 2018, we've been eagerly awaiting the release of WatchOS 5 this September. Now that Apple has confirmed the official date for the September announcement (that's the 12th of September for those of you keeping score) we're more excited than ever to dive into the rumors surrounding the Apple Watch. What might the new design feature, and what do we already know about WatchOS 5? Read on to dig into all the rumors leading up to the big announcement.
Related: Everything You Need to Know about watchOS 5: Release Date, Compatibility, Top Features & More
The Most Accurate Apple Analyst Releases His Apple Watch Predictions
In March 2018, 9to5Mac released a summary of a report from KGI security's lead analyst, Ming-Chi-Kuo, and got this years Apple Watch rumour train on track. Ming-Chi-Kuo has an astounding accuracy rating (the highest of any analyst, according to CultofMac) and his predictions carry serious weight. So what does he think about the upcoming redesign anticipated for the September announcement? ​
New Apple Watch Design Rumors
Larger Display?
According to the rumor mill via 9to5Mac, Apple is increasing display Apple Watch by 15 percent. KGI securities has predicted that the casing size is unlikely to change, and that the increased display size will be due in large part to decreased beveling and smaller buttons. How will this affect functionality? In addition to a change in display size, this new model is rumored to have click-free buttons. With a light press being all that is needed, decreased button size seems very possible. That would certainly leave a lot of space for a larger battery.
Display Shape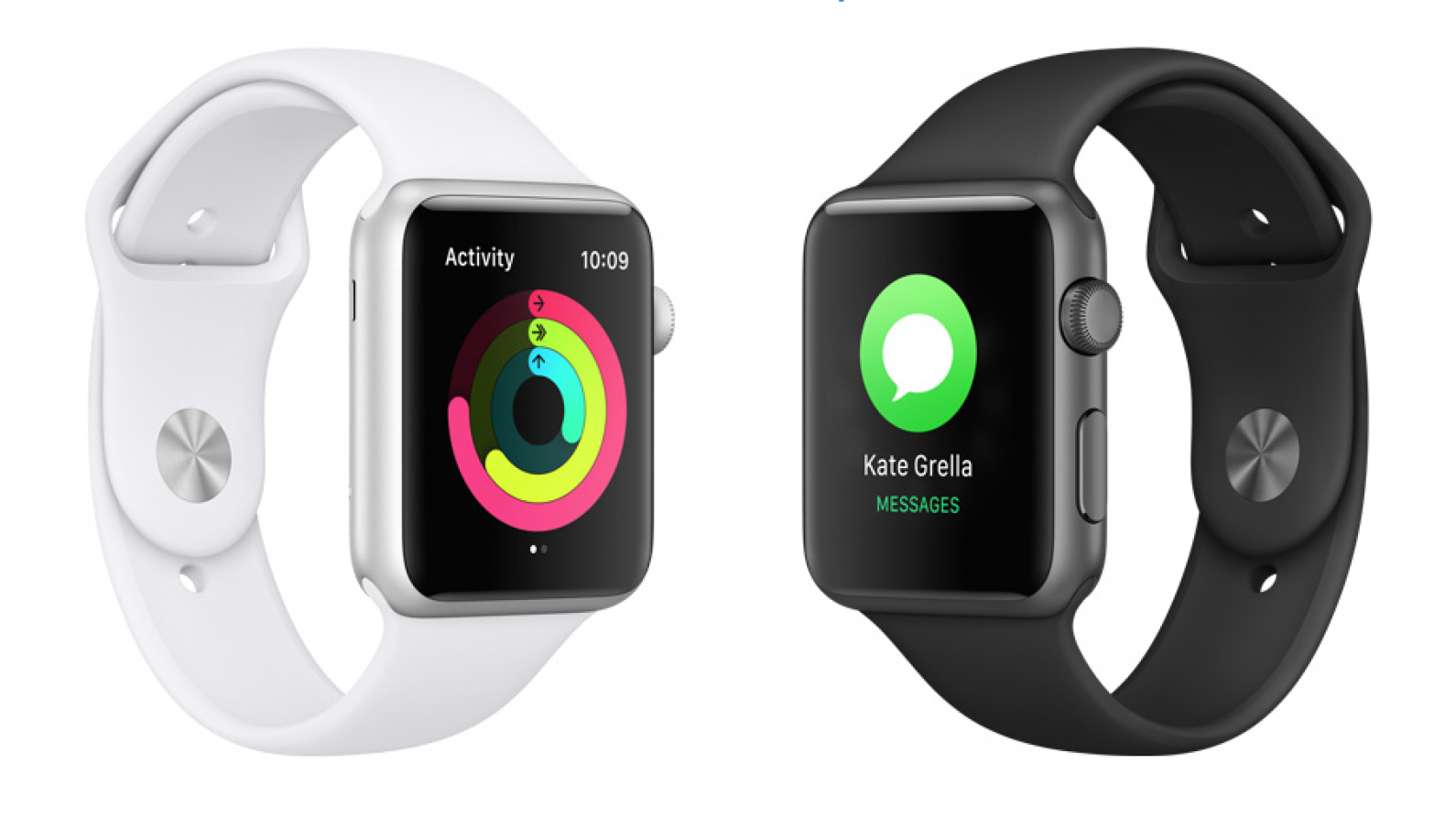 Up until now, the Apple Watch face has been a rectangle with rounded corners; will the Apple Watch 4 break the mold? Ming-Chi Kuo also predicts that Apple will renovate the watch face to a "more trendy form factor design." Does this mean the Apple Watch 4 will feature a round face? Or maybe more of a rounded square? Only Apple knows, but given the decreased bevel rumors our guess is that Apple will stick to a square or rectangular watch face. 
Smart Band?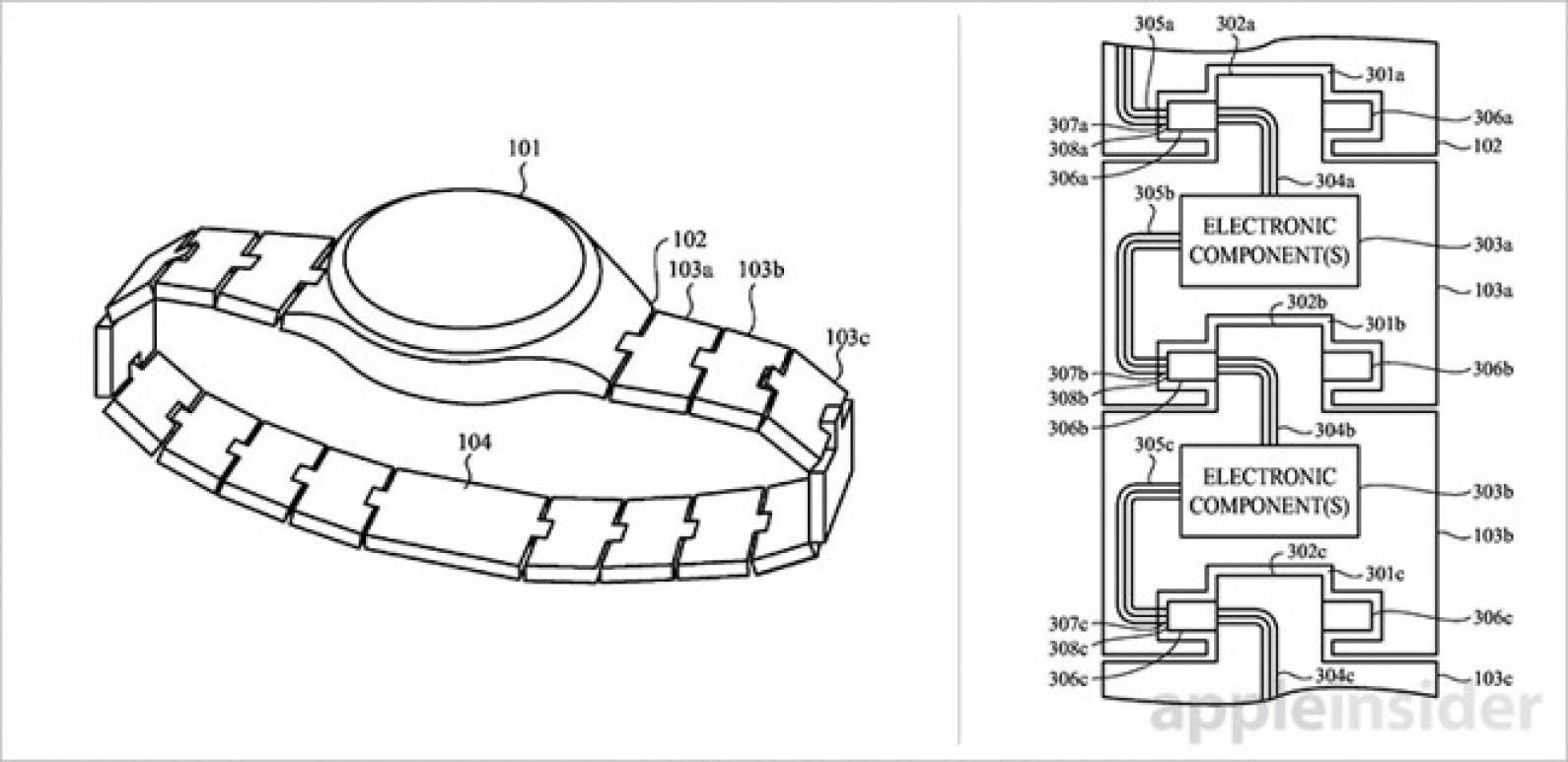 Image Credit: Apple Insider
Last year MacRumors reported that Apple had been granted a patent for a "modular functional band links for wearable devices" for the Apple Watch. The band gets around the chassis-size issue by incorporating watch components into the band itself. Some of the possibilities for the band's functionality include more biometric sensors, haptic feedback devices, speakers, and extra batteries or kinetic power generators. My favorite idea out of all of these is the kinetic power generation theory; what a great way to extend the time between charges! 
Improved Capabilities 
The Apple Watch Series 3 features a dual-core processor that's up to 70 percent faster than that of the Series 2, while a W2 chip gives the watch 50 percent more battery efficiency for Bluetooth and Wi-Fi. Both of these features add almost no bulk to the watch chassis, making it almost identical in size to the Apple Watch 2. So what improvements can we expect to see with the Apple Watch 4?
A Faster Processor for the Apple Watch 4? 
Will there be a new CPU and faster graphics performance for the Apple Watch 4? If so, Apple will need to roll out a W3 chip for the Apple Watch this year.
Apple Watch Battery Life & Sleep Tracking
DigitalTrends has a nice roundup of WatchOS related rumors, including the desired rest and fitness tracking apps. Apple Watch owners have long desired improvements in battery life so the device can be utilized for overnight sleep monitoring as well as daytime health and fitness tracking. The series 2 and 3 Apple Watch both feature an 18–hour battery life, even with workouts; so will the Series 4 make it to 24 hours? If the power-generating modular band is a reality, it's entirely possible. 
An Apple Watch that Truly Operates Independently of an iPhone?
Apple rolled out a cellular option for last year's smartwatch, but the Cellular Apple Watch 3 still needs to be paired with an iPhone in order set it up, update watchOS, and fully access all the functions. As well, not all of the watch's LTE features can function truly independantly of the iPhone. Will the cellular Apple Watch 4 be the first watch to function independently of an iPhone? This rumor seems like it may be wishful thinking; but if it is true, I'll be buying one for my daughter next year!   
New Health Monitoring Capabilities: Blood Pressure, Glucose Level & More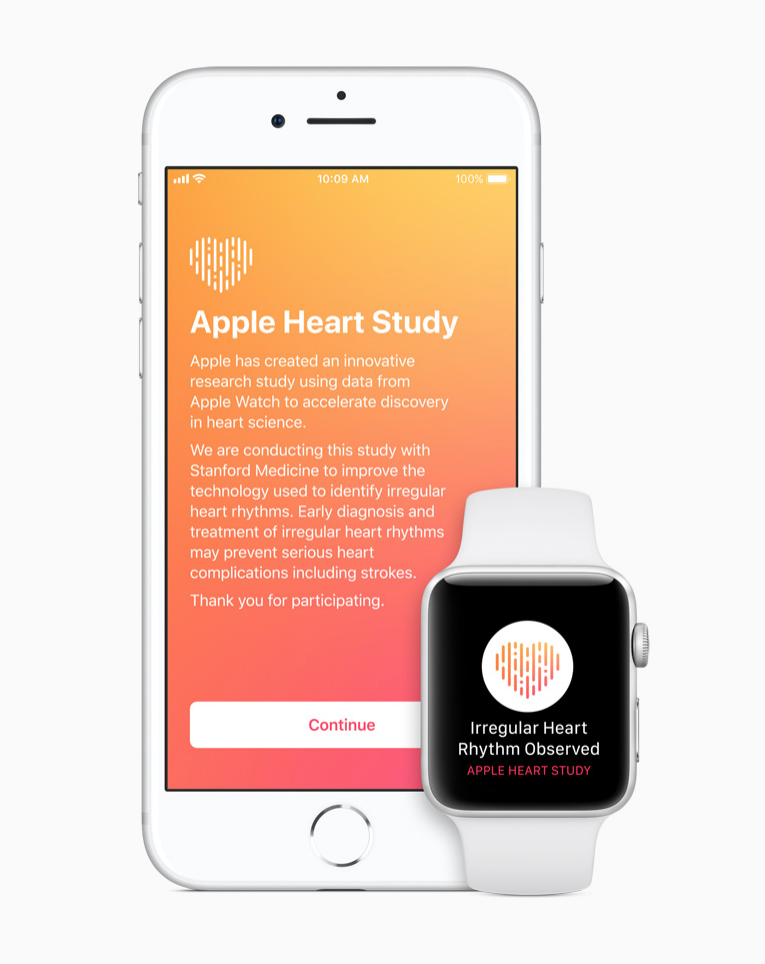 One of the most exciting applications for Apple's smartwatch technology is the variety of health-monitoring capabilities offered by the device. The heart rate monitor, for example, can be used to monitor for atrial fibrillation (AFib,) a leading cause of stroke. Since AFib often goes unnoticed, approximately 130,000 people die from this condition every year. Luckily, the Apple Watch can warn wearers of the abnormal heart rhythm so they can get help in time, making it literally a life-saving technology. Heart health isn't the only area of medicine that the Apple Watch is contributing to, though. Apple's ResearchKit and CareKit platforms offer support to more than 500 researchers engaged in ground-breaking medical studies, and many of those studies utilize the Apple Watch for data collection. So how will the Apple Watch 4 expand on medical data collection? Most likely with a combination of hardeware and software upgrades.
DeepHeart, an Apple Watch App that collects and translates various health data including heart rate and step count, can currently detect diabetes 85 percent of the time, as well as high blood pressure, sleep apnea, and high cholesterol with similar degrees of accuracy. High on the wish list for Apple Watch app developers and medical researchers would be even more health monitoring capabilities, including non-invasive blood glucose level collection, continuous ECG monitoring capabilities, a respiration rate monitor, and a blood-oxygen-level monitor. Will any of these capabilities be rolled out with the Apple Watch 4, possibly in conjunction with watchOS 5? We'll have to wait and see.   
A Truly Waterproof Apple Watch?
The Apple Watch Series 3 is water resistant up to 50 meters, or 164 feet. This means you can swim or snorkel with the smart watch, but not do deeper-water activities like scuba diving. The watch is also designed to handle light splashing, but not heavy-velocity spray from activities like water skiing. So, will these capabilities change with the Apple Watch 4? Can we expect a device that can stand up to every kind of water sport, or is that a feature for a future version of the Apple Watch?
What Do You Think?
What features do you expect or wish to seen in an Apple Watch Series 4? Let me know in the comments!