By

Jim Karpen
Updated 02/17/2015
Master your iPhone in one minute a day: Sign up here to get our FREE Tip of the Day delivered right to your inbox.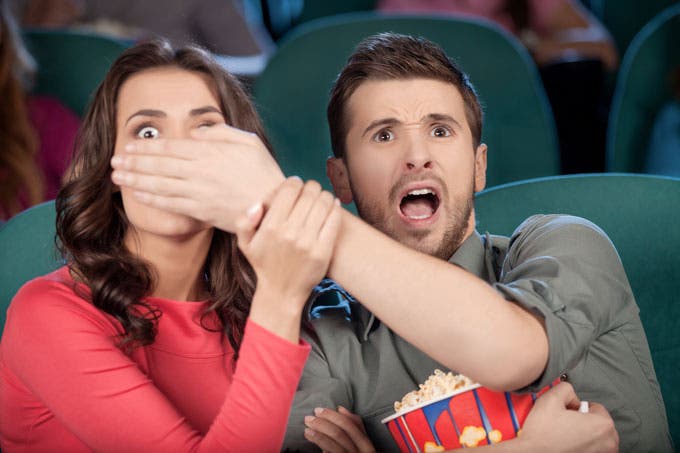 Everyone likes movies. And no one likes wasting time on the lousy ones. So no doubt you check out the reviews to see what people are saying about it. Siri can help. Siri will not only let you find out what's playing at local theaters and play the trailer, but will also tell you how a movie is rated.

Discover your iPhone's hidden features
Get a daily tip (with screenshots and clear instructions) so you can master your iPhone in just one minute a day.
To find out how a movie is rated, simply tell Siri, "Show me the ratings for the movie [and then say the name of the movie]." Siri will return a rating from Rotten Tomatoes as well as a long list of comments from movie critics.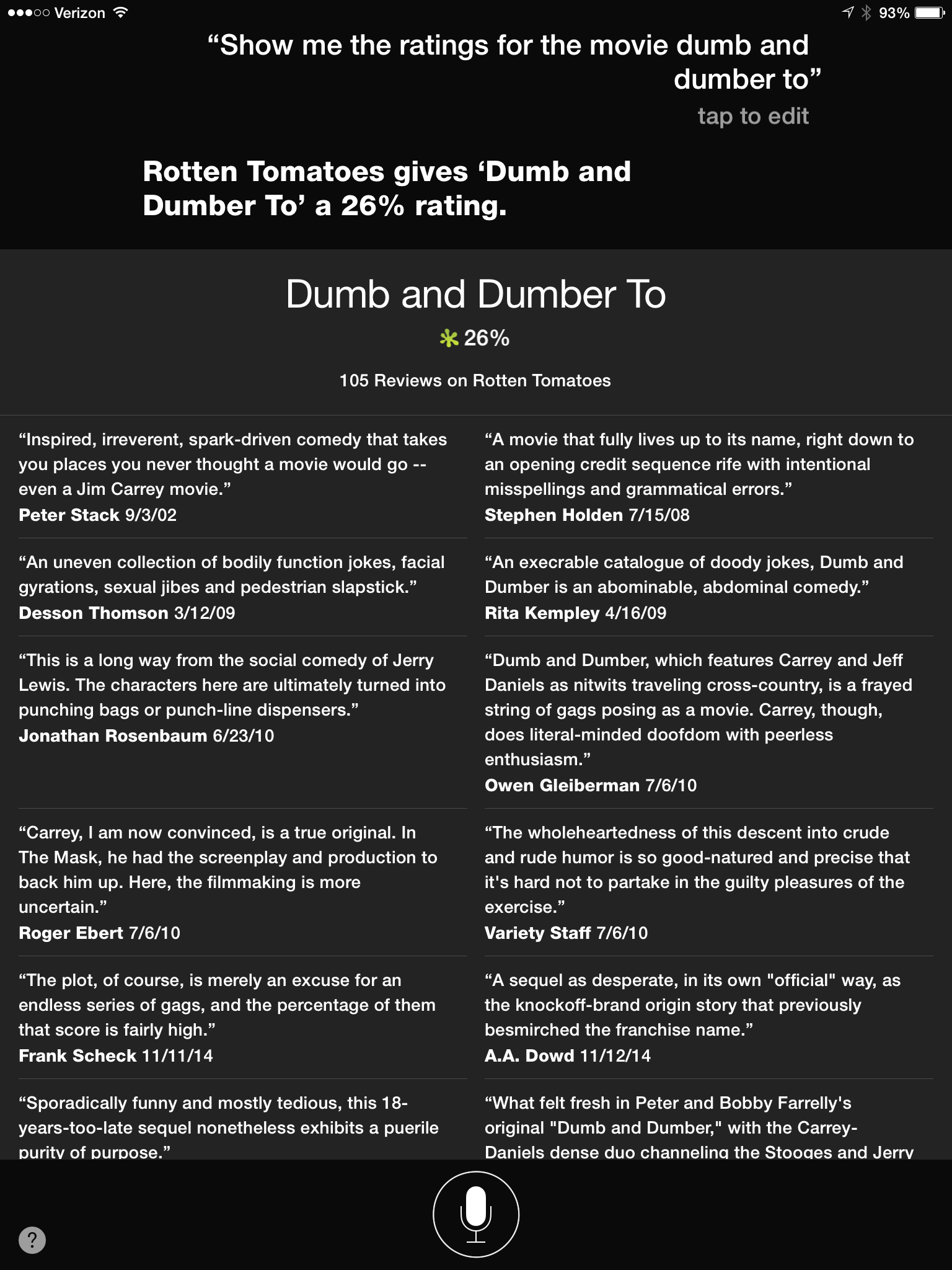 (Inexplicably, when I ask for ratings or reviews of the movie Dumb and Dumber To, which is currently in theaters, the first few comments are for the earlier movie rather than the sequel.)
To find out what movies are playing, simply ask Siri, "What movies are playing?" and Siri will show you the movies playing at local theaters.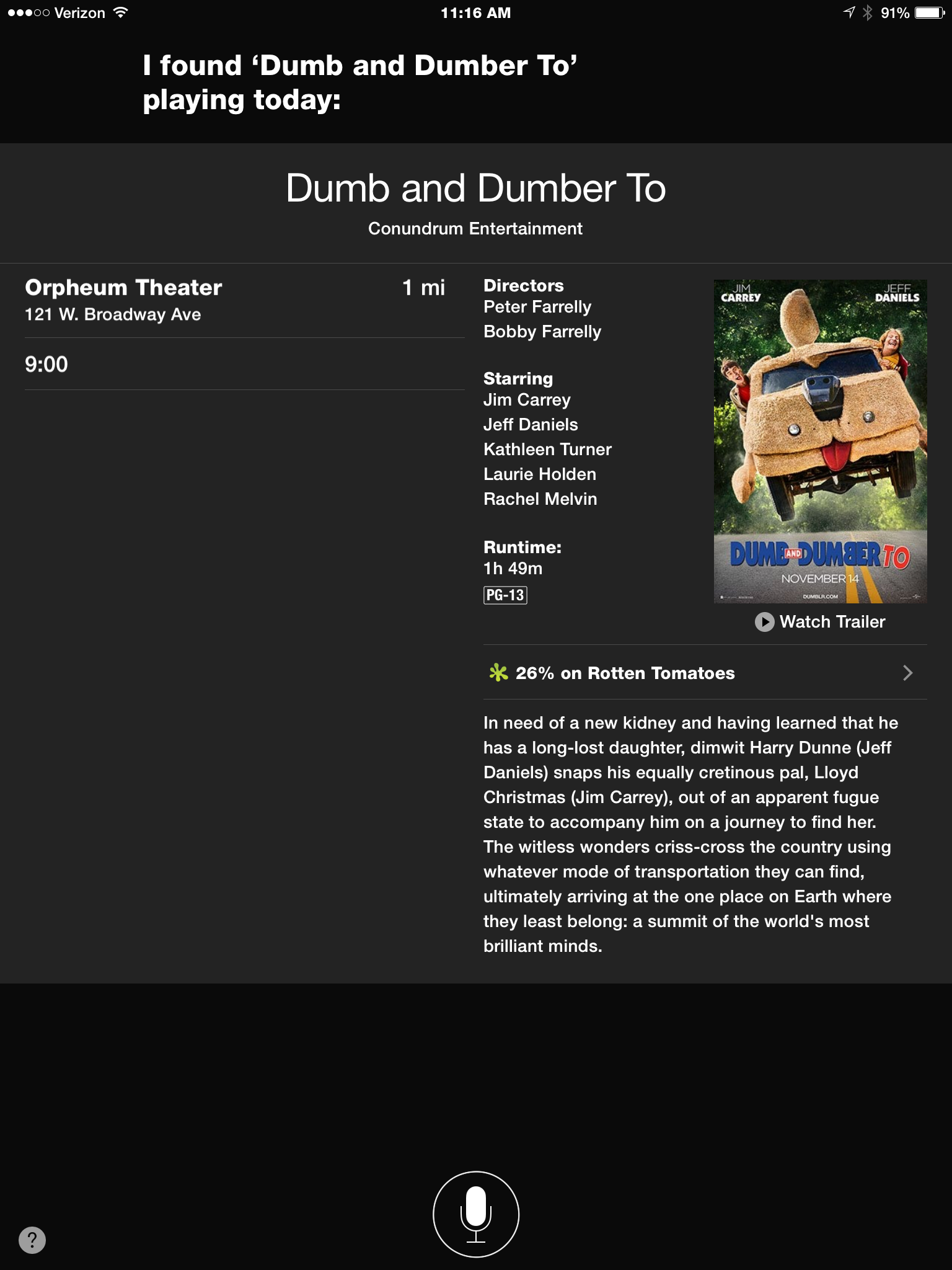 Once you've selected a movie, you can also access the reviews by clicking on the ratings section in the lower right of the listing.
You can also ask Siri to show you the trailer for a movie. Simply say, "Show me the trailer for [movie name]." Siri will play the trailer and return you to a screen that gives all the details of the movie.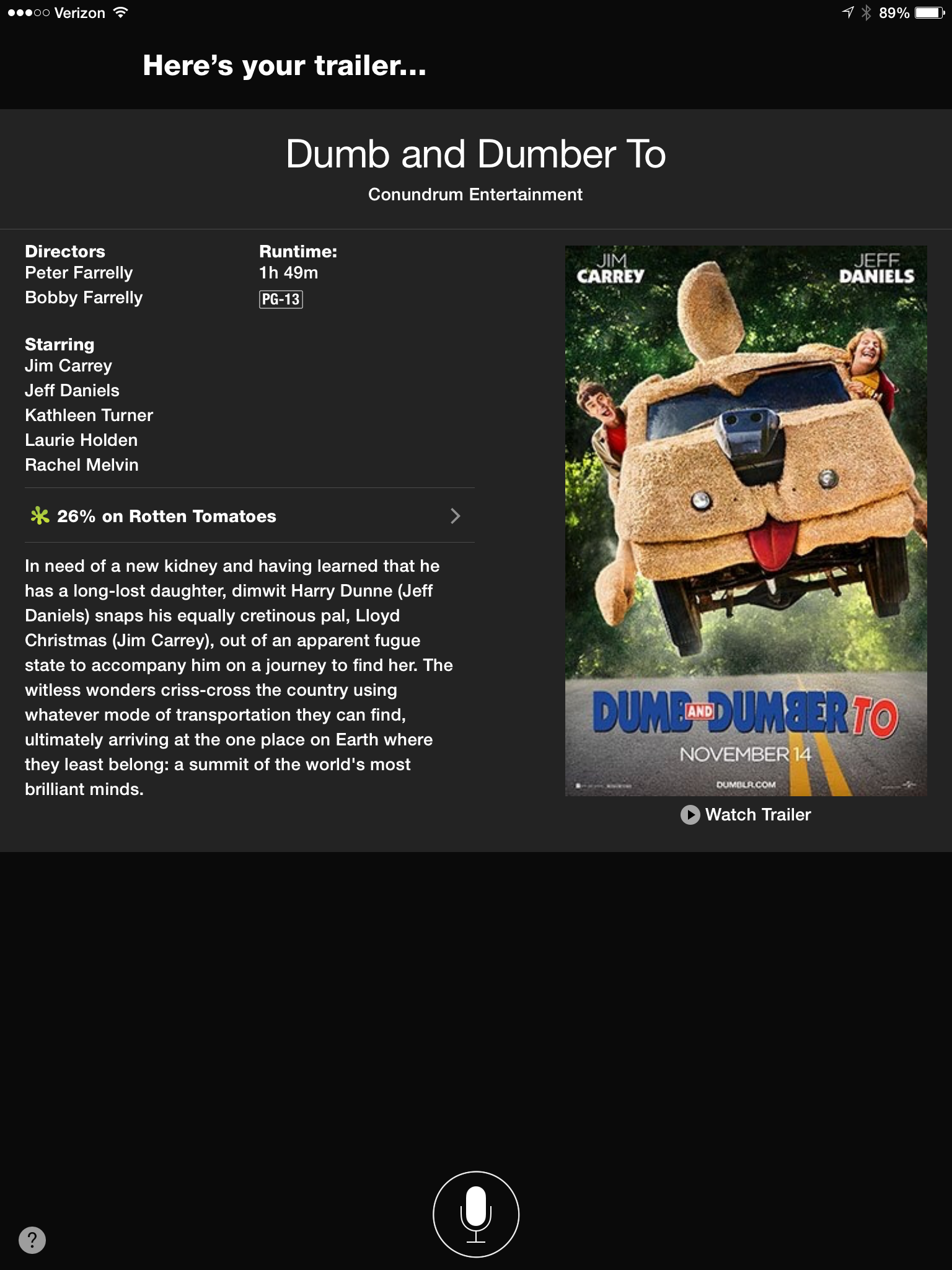 Top image credit: BlueSkyImage / Shutterstock.com