By

Dig Om
Updated 01/22/2015
The following dozen games are either ports of popular console titles, or iOS games that shine in their own right as being console quality. To be included on this list, a game must either be a new release as of this year, or it must have been updated recently to support iOS 8 and Apple's advanced new programming interface known as Metal. With the introduction of iOS 8 and Metal, alongside the powerful A8 and A8X processors that are inside the latest iDevices, Apple has leveled the virtual playing field. It would be ignoring the facts for a core console gamer to say that iOS can't support video games that are on par with console or PC titles, especially if you indulge in iOS' streaming capabilities that allow us to play these great games on a large screened TV. With the graphic capabilities of iOS 8 and the exciting titles currently available for the platform, it's easy to see how Apple's iOS is leading the way in a mobile eSport industry that is on track to bring in a revenue of over 24 billion dollars this year, and set to overtake PC and console gaming's revenue in 2015. As the holidays are upon us again, don't forget that you can gift any of these apps to your favorite gamer via the App Store.
iPhone Life's Top 12 Console-Caliber Games for iOS Gamers, 2014 Edition.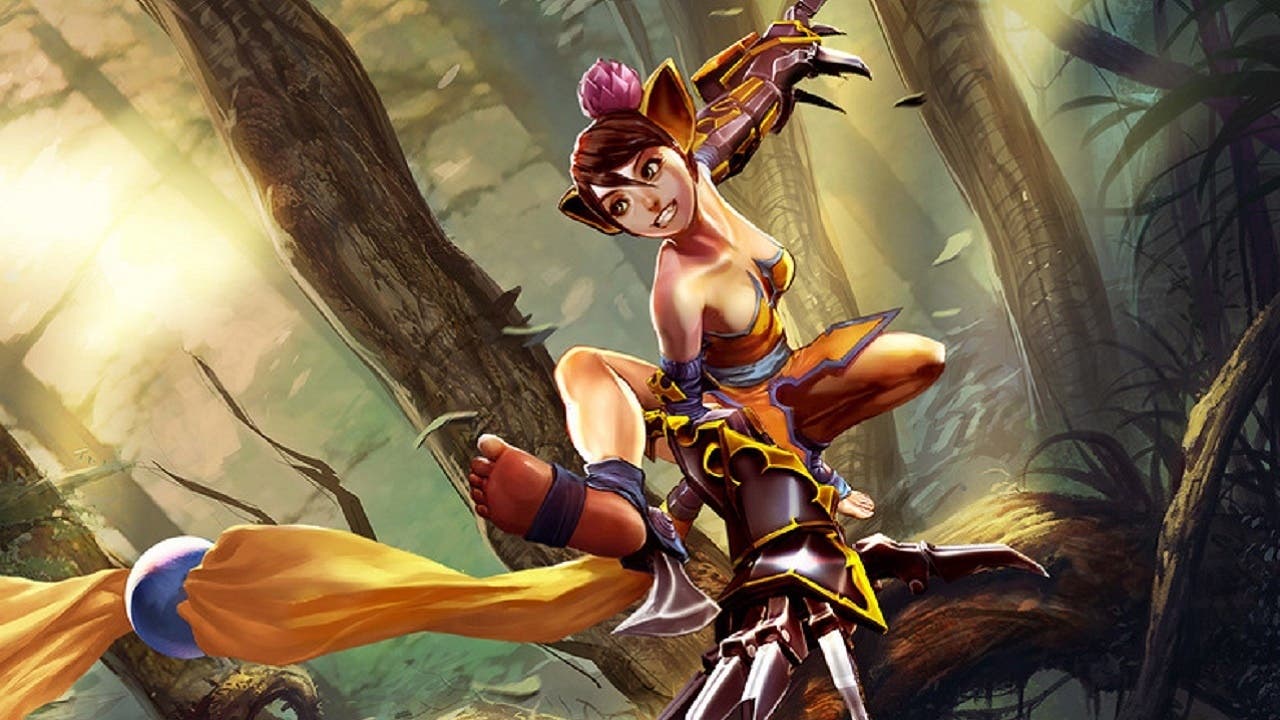 Have you heard of MOBA? If not you're missing out on the hottest trend in mobile or PC gaming. Not only is a good MOBA a source of fast-paced, action-packed strategy gaming, it's also the most profitable genre of gaming, with The International championship awarding a record-breaking 10 million dollars in prize money to the winners. And by "record-breaking," that's across the board in all professional sports, with the exception of the World Cup's 35 million dollar prize pool. At the highest level, professional battle arenas fill massive sports stadiums and bring in higher viewership and web traffic than most any other sporting events, TV shows, and websites, including Facebook.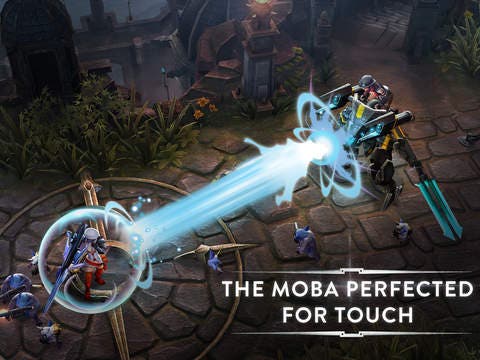 Vainglory is the best example of a professional caliber MOBA on iOS. This game is thoroughly enjoyable and accessible. If you are new to MOBA this is definitely the one to start with. If you are an old pro then you will be able to sink you teeth into this game immediately. It's a dynamic and highly complex game with the potential for wild swings in power as teams seek to dominate the enemy heroes and minions, all the while fighting for control of Minion Mines and Gold Mines and eventually the mighty Kraken. It's also one of those games that takes only a few moments to grasp, but a lifetime to master, and like its console and PC predecessors, I'd expect this game to be around for a good while. With a soundtrack that should win an award, and graphics that look amazing on the iPhone 6 series and even more spectacular on an iPad, Vainglory is this year's number one pick for console-caliber iOS eSport title. Don't be surprised to hear a lot more about this exceptional game on the professional eSport circuit.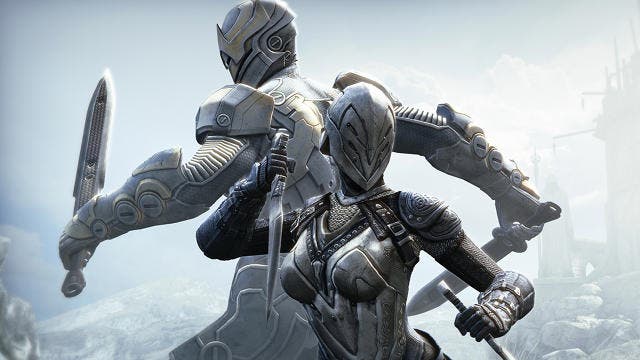 The original Infinity Blade was one of the early head-turners when it came to a game that had the graphics of a console on iOS. Now on its third chapter, Infinity Blade III remains one of the most stunning visual experiences on iOS, even as it prepares itself for its port consoles. Infinity Blade III is the final chapter in the Infinity Blade trilogy, a story that is radical, creative, and well written. It's an original game, built from the ground up just for iOS, so it's perfectly suited for the touchscreen approach to gaming. Even though Infinity Blade III stands alone as an excellent game in its own right, it is best when played in order, as each chapter builds and improves upon the is before it. If you haven't played the Infinity Blade games, you'll be glad to know that they are bundled in the App Store so that you can take advantage of a discounted $14.99 bundled price for all three games.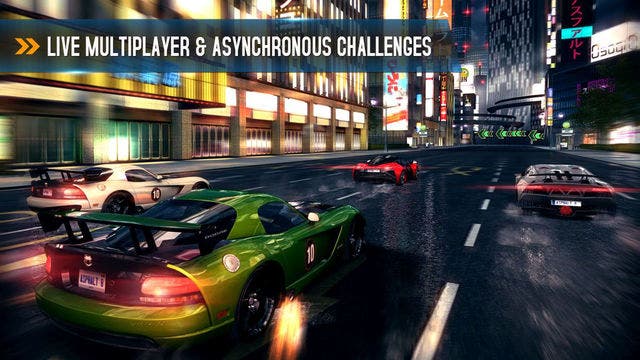 Asphalt 8: Airborne takes the traditional auto racing video game and elevates it to the next level. Its graphics are superb and it's high-flying aerial antics are guaranteed to keep your adrenaline pumping. Asphalt 8 also offers Twitch game streaming integration, as well as ridiculously competitive international multiplayer modes. With the introduction of numerous ramps and launch pads to the tracks' courses, as well as points awarded for successful completion of Airborne's various challenges, Asphalt 8 definitely brings the intensity of a high-speed console racer to iOS.
This turn-based tactical strategy is one of the deepest games you'll find on iOS. With dramatic cut scenes and strong vocal acting, as well as killer graphics, Enemy Within should be on every core gamer's iDevice. It has been met with rave reviews, from both the gaming press and gamers themselves. In fact, many of Enemy Within's reviews on the App Store are from core gamers who have spent endless hours with the console version of this game and report at length that XCOM: Enemy Within is the same great game they are accustomed to, just on a new and different platform.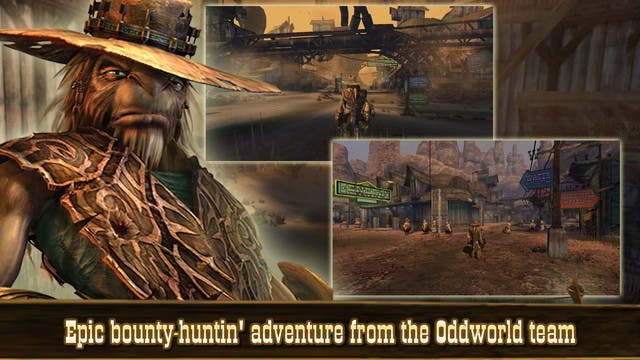 Oddworld: Stranger's Wrath is a gritty action adventure game with amazing graphics set on the vast planet Mudos. This planet has a total landmass approximately equal to that of the total size of Earth, though in this game, we only see a very, very small portion of the planet; in other words, don't be surprised if we see more installments of the Oddworld saga. In Oddworld: Stranger's Wrath, we play as the gruff drifter turned bounty hunter known as The Stranger. The stranger is an endearingly rough and tumble lawman, reminiscent of some exaggerated character that the popular actor Jeff Bridges (think Lebowski meets Rooster Cogburn) might play. A neat feature of Stranger's Wrath is that in this game you can jump back and forth between first- and third-person perspectives, which makes it a nice mashup of first-person shooter and action/adventure genres.
Continuing the tradition of this immensely popular series, Modern Combat 5 brings the adrenaline-pumping action of this console quality first person shooter to iOS. If you are a fan of the professional-level gameplay of the Call of Duty console game franchise, you'll love MC5 and the no-holds-barred mayhem it brings. In particular, Blackout's frenetic multiplayer mode is a huge hit with core and hardcore gamers alike.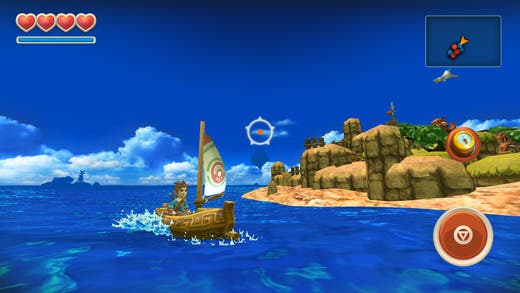 If you kinda miss the fact that there is no iOS port of Zelda, you won't after spending some time playing Oceanhorn. This open-world action/puzzler RPG. Soundtrack, graphics, and gameplay all harken back to the early Nintendo 64 and Ocarina of Time, except with better graphics and more intuitive controls. I have to say, as a Zelda fan, it's hard to trump that classic game with its emotional and deep storyline; nonetheless, Oceanhorn certainly gives Zelda a run for the money. Oceanhorn will have you sailing the seas, in search of a missing father on far-away islands, in a journey fraught with danger and mystery.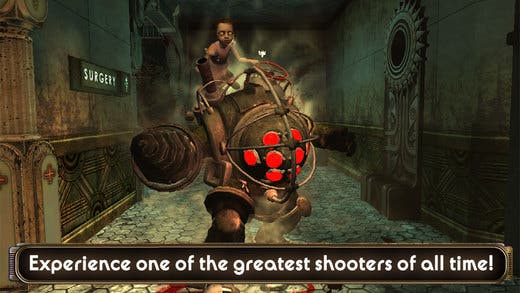 This creepy console blockbuster has fans of this classic first person shooter singing its praises as one of the most faithful ports of a console game to iOS ever. This bone-chilling story of the Rapture's dystopian society is as twisted and and sardonic as ever, and like 2K's other entry into this top 12 list, XCOM, the graphics are incredible and will not leave you feeling as if you are missing out on anything by not playing this game on a console.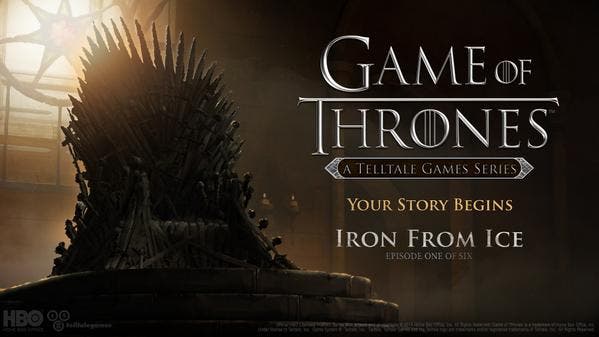 With the arrival of the Game of Thrones game on iOS that makes two of television's most successful shows that have been converted to choose-your-own-adventure style games, the other being the Walking Dead Season 2. In the Game of Thrones game, we pick up the storyline at the time of the infamous Red Wedding which takes place in season 3 of the TV series. Note to gamers and fans of the story, this game is full of spoilers, so if you are not up to date on the storyline, here's fair warning. This game follows the saga of the lessor known House Forrester, and while this family has only been briefly mentioned thus far in the series of shows and books, they are the stars of the game. In a departure from the style that typifies Telltale's The Walking Dead games (also featured in this Best of roundup) Game of Thrones doesn't just cast you as one character, but rather as a handful of characters in various locations throughout Westeros. This makes for faster paced action that morrow the style of the TV series more closely. As icing on the cake of this six-part game series, we are treated to the superb voice acting of several of the TV series' main stars.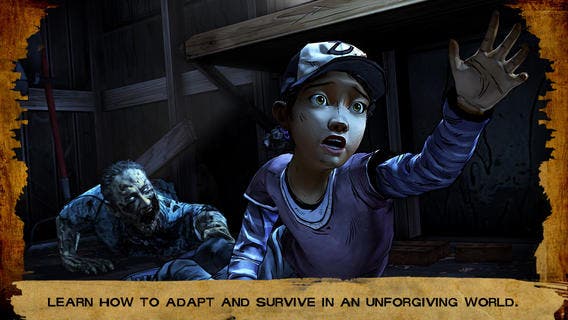 The Walking Dead Season 2 is as bleak and desolate as Season 1, if not more so, with our main character and tragic hero this time around being a young child, a girl named Clementine. No child should have to face the choices that Clementine has to make in this apocalyptic, choose-your-own-adventure thriller, but they are choices that you the player will be forced to make as you navigate your way through the ruins of a once familiar world, now overrun with the shambling, stinking corpses of rotting Walkers. Will you survive? Will anyone survive in the face of a virus that reanimates every single dead person? You'll have to play to find out, but choose wisely, because perhaps the only thing more dangerous than the biting, walking dead are the humans that remain.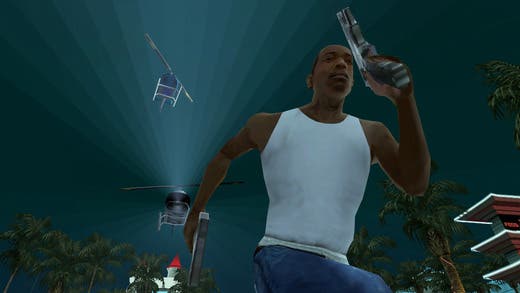 There's a certain irony to this sprawling R-rated tale that takes place in a fictionalized version of Compton and South Central LA, when you stop to consider that its soundtrack features the hardcore gangsta rap music of none other than Apple's own executive, Dr. Dre, and his controversial 90's rap group NWA. This game is no less controversial on iOS than it was on console, as it tells a harrowing story of the violence and gangster life that was so pervasive in southern Los Angeles, aka Los Santos, in the early 90's.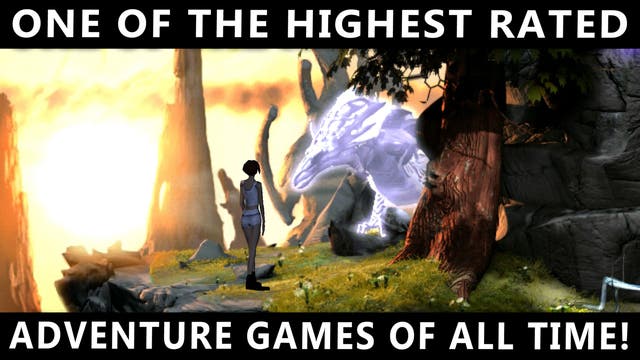 This 15-year-old classic point-and-click adventure is a powerful and touching as ever. This beloved console game has made its way to iOS and it is indeed, perfectly suited for the platform. It is a great and epic tale, with beautiful characters and a strong metaphysical storyline. Set in a dimension that is no more, the Longest Journey is a pensive and beautifully rendered re-mastering of a story that takes us on an exquisite journey from the world of a humble art student to savior of the realms. For fans of the point-and-click puzzler/adventure game genre, The Longest Journey is a must-have.