By

Daniel Rasmus
Thu, 04/26/2018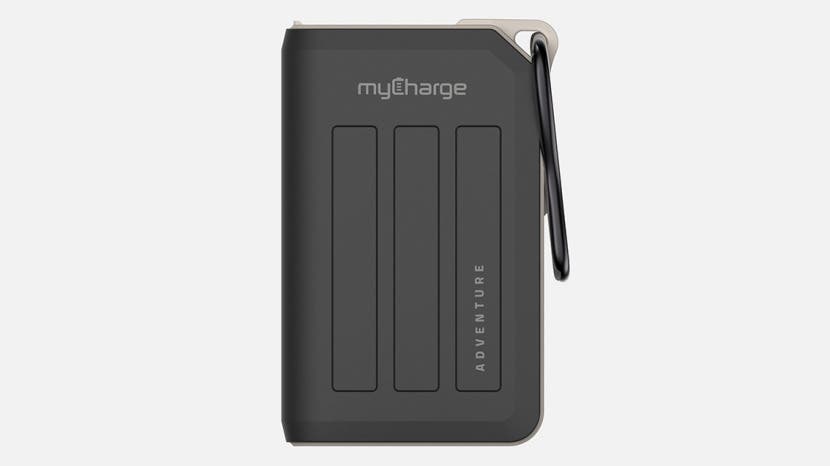 Once a technology, in this case, backup batteries, becomes a free give away for marketing purposes, it gets harder and harder to find products that warrant a review. MyCharge has managed to create a new backup battery worthy of your attention. The $49.99 MyCharge AdventureMax packs a 10050mAh battery into an attractive but rugged  compact portable charger that weighs just half a pound. The plastic case looks great and the material offers a secure feel when it's being held. The AdventureMax will charge two devices at a time via its 2.4A standard USB ports.
Related: Review: VogDuo 30W Travel Wall Charger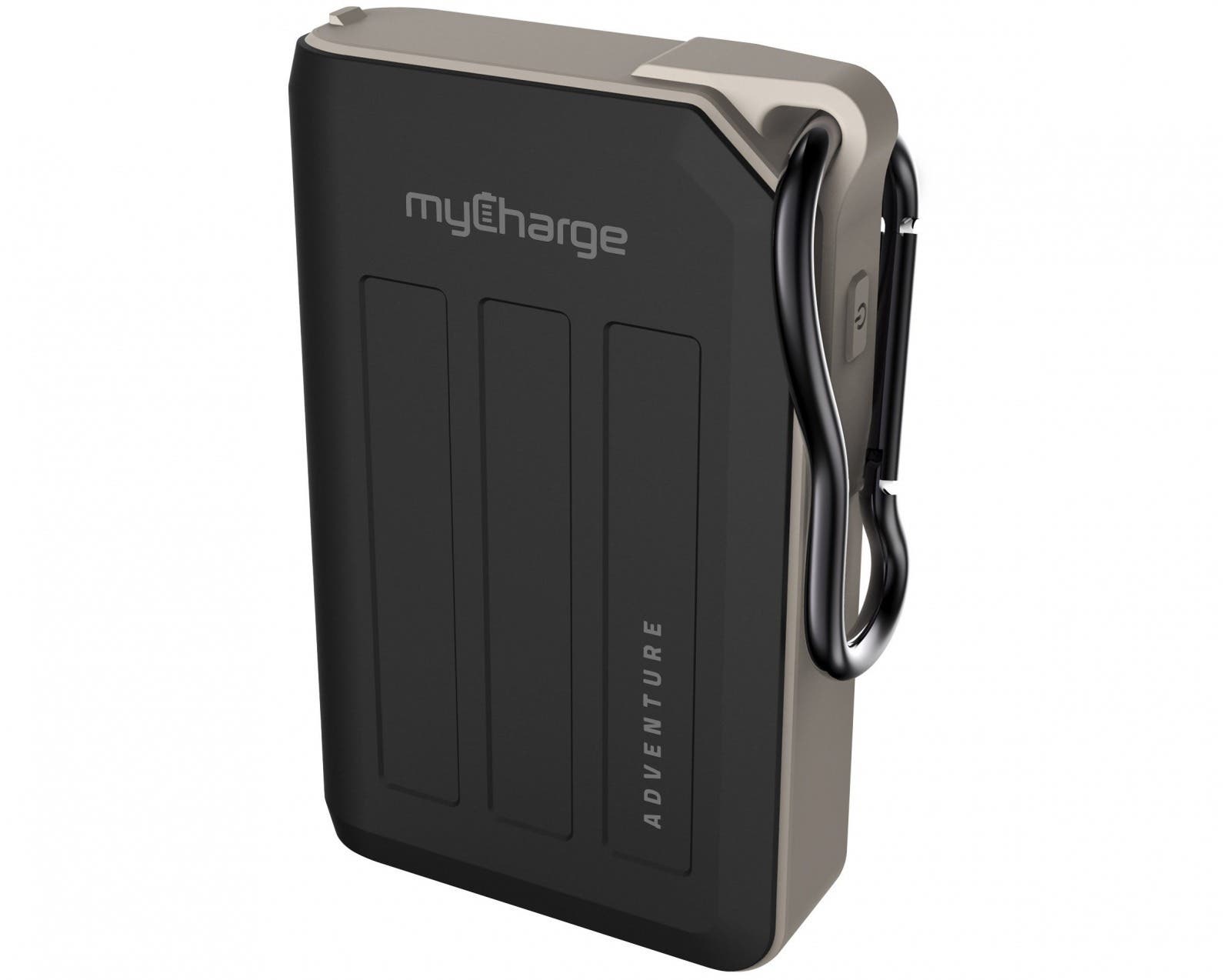 Unlike giveaways of dubious origin, the MyCharge offers a variety of upmarket features. For starters, the AdventureMax senses compatibility with a device so it doesn't pump too much energy down the wire for the connected device's charge rate. For devices that can take a rapid charge, the battery's Hyper-charge feature increases the charge rate. And once the AdventureMax itself is charged, it will maintain power for up to a year.

Discover your iPhone's hidden features
Get a daily tip (with screenshots and clear instructions) so you can master your iPhone in just one minute a day.
Unlike many batteries, the AdventureMax supports pass-through charging, which means you can charge the battery at the same time you are charging a device. Battery charging takes place via a standard micro-USB port. A rubber cover protects the electronics from the elements when not in use.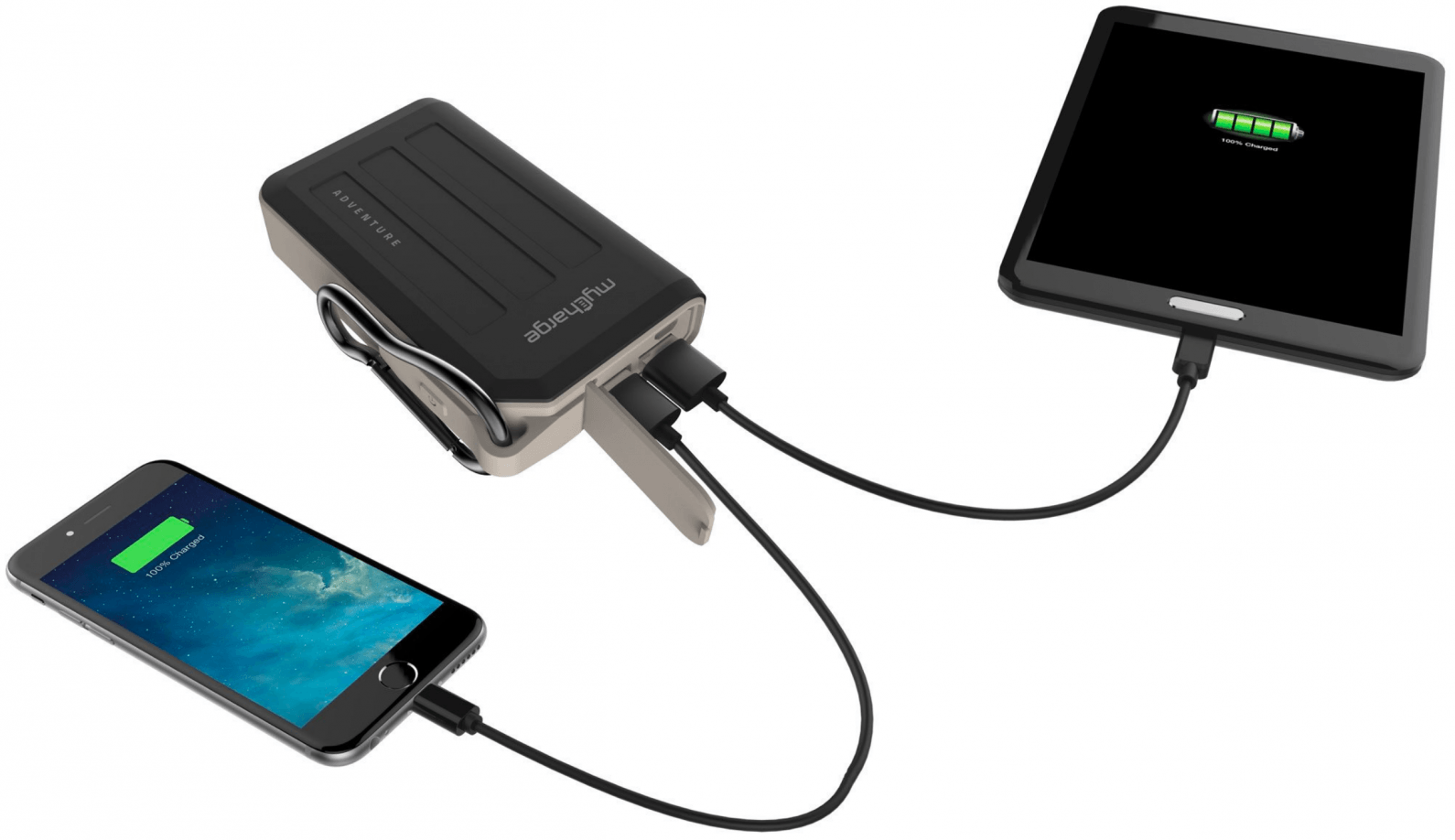 When selecting a backup battery for a recent comic-con, I chose the AdventureMax because it was the highest capacity battery in the lightest package in my extensive collection of backup batteries. And I was going as an Agent of S.H.I.E.L.D., so the built-in carabiner clip also aligned well with the look.
Final Verdict
So many backup batteries come in basic rectangles or tubes. Yes, they are cheap, and often provided as a free giveaway; but clearly, not a lot of thought goes into them. The MyCharge AdventureMax, by contrast, delivers superior features in a package that brings rugged flair to your travel arsenal.