By

Todd Bernhard
Thu, 10/01/2020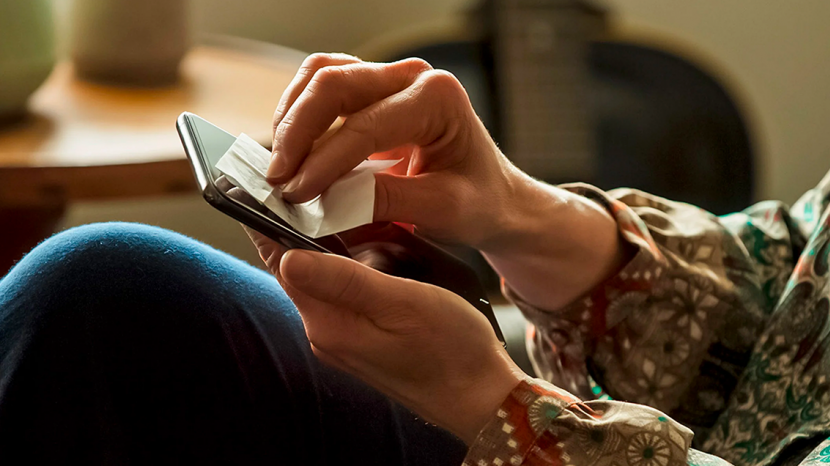 We are all trying to stay healthy and one way to protect yourself is to sanitize items you touch frequently, especially your smartphone. The folks at ZAGG, owners of InvisibleShield, among other brands, have been shipping alcohol wipes with their screen protectors, so it was a no-brainer to offer Disinfecting Wipes (starting at $4.99) on their own.
They are sold in packs of 10, 25, or as many as 500. At those sizes, the unit price is $0.50, $0.40 and $0.14 each, respectively. Since you'll probably want to clean your phone and other household phones at least daily, most people will find that the largest pack will prove to be the best deal. You can also use the wipes to sanitize remotes, keys, headphones, and other household non-porous surfaces, so it's unlikely that you'll see any wipes go unused. At their small size, about one square inch, you could keep one in your pocket, a few in your car, and a few in a household drawer to make sure you're always prepared.
I could also see businesses placing the large size box in public areas like break rooms to encourage their staff to sanitize their phones. It's important to keep your family and your staff members healthy, and this is a simple way to do that. They are a nice companion to InvisibleShield's antibacterial glass screen protector, and InvisibleShield promises the 70% isopropyl alcohol wipes will not remove the screen protector's antimicrobial layer.
Pros
Simple, small, and easy to carry
Available in 10, 25, and 500-pack sizes
Affordable in high volume
Trusted brand
Cons
Final Verdict
The Disinfecting Wipes from InvisibleShield by ZAGG are a simple way to keep your phone clean and yourself healthy.