Is there a Today View widget you'd rather have on your Home Screen? Learn how to drag and drop widgets from the Today view to your Home Screen. It's easy!
By

Amy Spitzfaden Both
Tue, 10/27/2020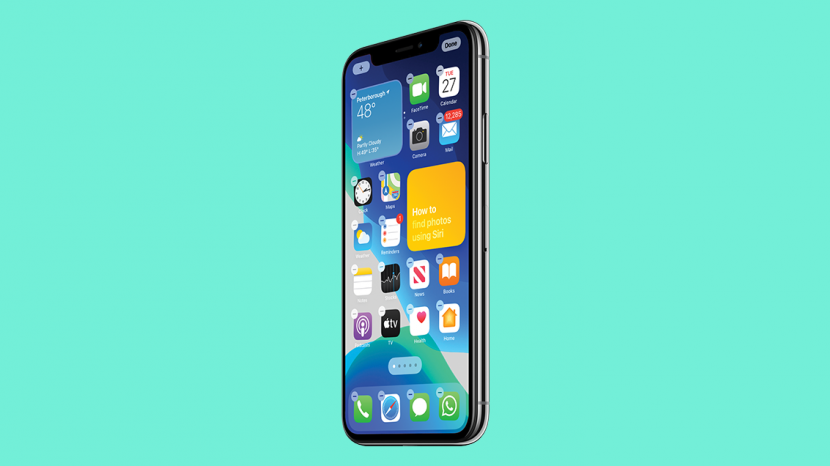 * This post is part of iPhone Life's Tip of the Day newsletter. Sign Up. *
This article will tell you how to add widgets to your Home Screen by pulling them from your Today View. Your Today View is the screen farthest to the left when you're swiping through your Home Screens. In iOS 14, your Today View will show you all sorts of widgets, from weather, to photos, to tips, and more. While it's helpful to have all your widgets in one place, you might want a couple of them on your Home Screen instead. If you check the news a lot, you might enjoy having the headlines right there next to your apps, or if you enjoy seeing your photos even when you're not in your camera roll, these widgets might be ones you want to add to your Home screen. So how do you do it? Let's take a look.
Related: How to Add Widgets to Your Home Screen in iOS 14
How to Add a Widget to Your Home Screen from Today View
Having the widgets you use most often available on your Home Screen instead of tucked away in the Today View makes it easier to access the most important data on your iPhone. Fortunately, moving widgets from the Today View to your Home Screen is as simple as dragging and dropping them where you want them. If you want to learn more about using widgets on your Home Screen, such as how to change the size of Home Screen widgets, check out our Tip of the Day.
Swipe right on your iPhone Home Screens until you get to your Today View.
Scroll until you find the widget you want to add to your Home Screen and long press it until a menu appears.

Keep your finger on the widget and drag it over to the right side of your screen.


 
You'll be shifted to your Home Screen where you can choose where to place the widget.

Release your finger from the widget then tap Done.