The easiest way convert Pages to Docx and avoid those online converters.
By

Amy Spitzfaden–Both
Thu, 10/14/2021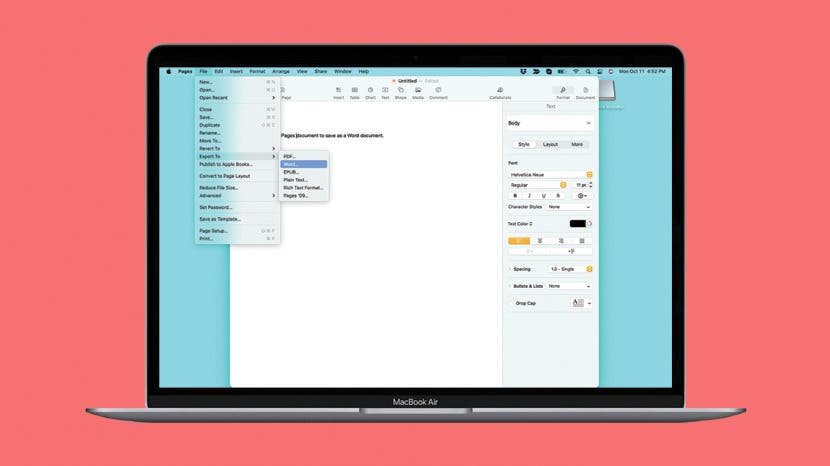 If you're a Mac user who needs a file to be compatible with Microsoft Word, converting a file from Pages to Docx might seem daunting. Turns out, it's actually super easy to do! File converters might vie for your attention, but all you need to do is click three times when your Pages document is open, and you'll be good to go. Let's learn how to convert a Pages document to Word.
Related: How to Fix Your AirPods When They're Not Working
How to Convert Pages to Word on Mac
If you want to know how to convert Pages to Word, it's easier than you might think! Just:
Open the Pages document you want to convert and click File at the top of the screen.


Hover your mouse over where it says Export To.


Click Word...


Choose whether or not you want to require a password to open it.


Name your file and select where you want it to save it.


Click Export.


And there you go! You can find in wherever you saved it on your computer and it will open as a Word document. Your Pages document will still be open as a separate file, and you can save it in Pages as well.