By

Tamlin Day
Sat, 05/09/2020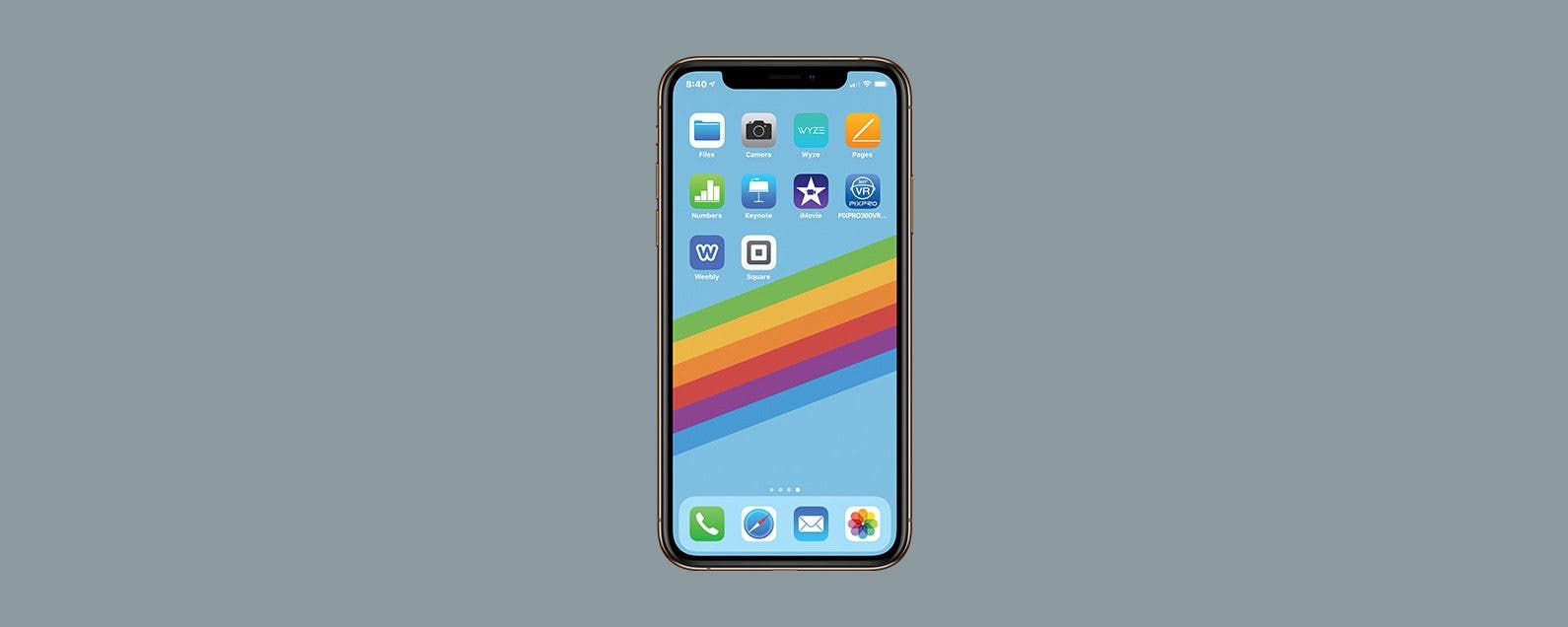 In every issue of iPhone Life magazine, we feature the iPhone Home screens of people from different walks of life, so our readers can see how they use iPhone apps to meet a variety of needs. In our Summer 2020 issue, we featured multimedia artist Matt Wyatt from Rochester, New Hampshire. Matt's work includes abstract expressionism, collage, and photography. In 2011, he cofounded the Rochester Museum of Fine Arts and has served as a member of Rochester's Commission for Arts & Culture since 2013.
Related: Featured iUser: How Preschool Director Rebecca Bellonci Uses Her iPhone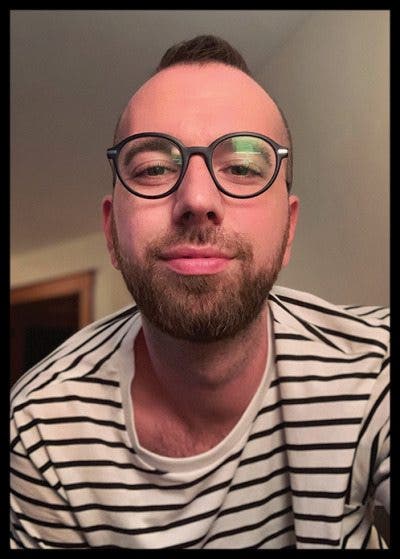 Our museum staff is comprised of art enthusiasts and volunteers, not web developers and graphic designers. Weebly made it easy to build our website and get information out to the public. Plus, it gives us easy CSS access for customization. We especially appreciate the ability to incorporate the Weebly Store into what we do. All of our online donations are made through the website and deposited directly into our bank account. It couldn't be easier.
The Rochester Museum of Fine Arts (RMFA) exists entirely in public spaces. Our exhibits are located in the community center and public library. They are largely self-serve locations staffed by city employees. To keep the art secure, we utilize several Wyze cameras to keep a record of people coming and going to our shows. You can't be everywhere at once, but we feel a lot more comfortable with their products on site.
We use a Kodak 360 VR camera to archive every show in our two galleries. This app is perfect for creating virtual reality footage that is easy to share and post to social media. We love having the ability to make our exhibits easier for people with accessibility issues or who are not living in New Hampshire.
Square works perfectly with Weebly, so we use Square POS for RMFA public events. Occasionally a patron will want to make a contribution or become a member, and Square makes it easy and secure to make a payment, so we can go back to focusing on the event.
I can't say enough about iMovie on the iPhone and Mac. As an artist and volunteer, I love using the app to edit videos and put together short movies to market our exhibitions and public art projects. I've been using iMovie since my first Mac, a ruby iMac G3.