By

Anjerika Wilmer
Updated 09/05/2019
Are you ready to change jobs or looking for the next rung on your career ladder? Peruse our list of free job search apps to find the best way to make your move. Whether you're just starting out in the job market or a seasoned professional, looking for temp, freelance, or a full-time gig, we've got you covered.
Related: Best Productivity Apps: Top Picks from the iPhone Life Team 

This app's intuitive interface will put you one step closer to landing your dream career. Browse nearly two million job listings (updated daily) from 50,000 companies and refine your search by keyword, location, company, or category for optimal results. Because LinkUp sifts through company websites for postings, you're likely to find under-the-radar positions that often get overlooked by larger job-seeking apps.
Maximize your job-hunting efforts with Glassdoor's empowering search engine. You'll find millions of listings with detailed salary reports broken down according to city and profession, as well as company specs and reviews from former and current employees. Sign up for a free account to save listings and receive job alerts, then upload your resume ahead of time to make applying for your dream position a cinch.
Use Good&Co to determine your work philosophy and hidden strengths through a series of fun quizzes—starting with an 18-question personality test. The goal of the questionnaire is to match your personal vibe with companies that have a similar FitScore (a metric created to help gauge personality and interaction styles). Search by company, job title, keyword, and/or location to unlock your true career potential.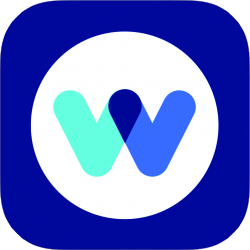 WayUp caters to college students and recent graduates seeking an entry-level job or internship. Upon signing up for an account, you'll be asked to enter your education and current place of employment; doing so will allow potential employers to get in touch with you. Maximize your search by indicating the type of work you're looking for (part-time, full-time, or internship), industry, and location (be sure to keep an eye out for remote positions, too!).
If you want oodles and oodles of jobs at your fingertips, then Indeed Jobs is for you. This no-frills app boasts a comprehensive database of local and regional opportunities—over 16 million to be exact—that you can access from your iPhone. Feeling overwhelmed by the number of listings? Filter your search by designating your desired salary range, job type, and experience level for positions that best align with your career aspirations.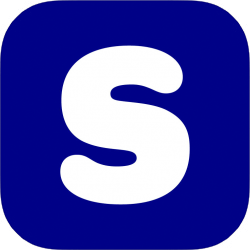 As the name suggests, Snag (formerly SnagA-Job.com), is here to help you sift through jobs in your area to see who's hiring. The streamlined, straightforward job search platform is not only one of the largest around, but it's a great starting point, whether you're a teen looking for part-time work or an adult searching for a new, full-time gig. Create an account to receive daily matches, view saved jobs, and apply with one easy click.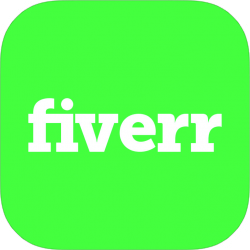 Get ready to fuel your side hustle with Fiverr, the largest marketplace for digital services. Creative freelancers and entrepreneurs alike can use the app to advertise their skill sets, including graphic design, photography, voiceovers, copywriting, and more. Make prospective employers and businesses come to you with each posting. Just be sure to include a description of the service you're offering, the delivery time, and your rate.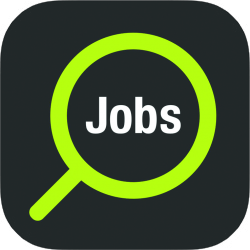 Take your job search endeavors from zero to 100 with ZipRecruiter. Browse more than 100 job boards and be prepared to scroll, as you'll find yourself overwhelmed with listings. To narrow down your options, specify no experience, part-time, etc. When you've found a promising listing, upload a resume, and apply within the app in seconds. Pro tip: In addition to including your work experience and education, make your profile searchable to hiring managers to increase your chances of getting hired.
Top image credit: Africa Studio / Shutterstock.com