By

Todd Bernhard
Thu, 01/09/2020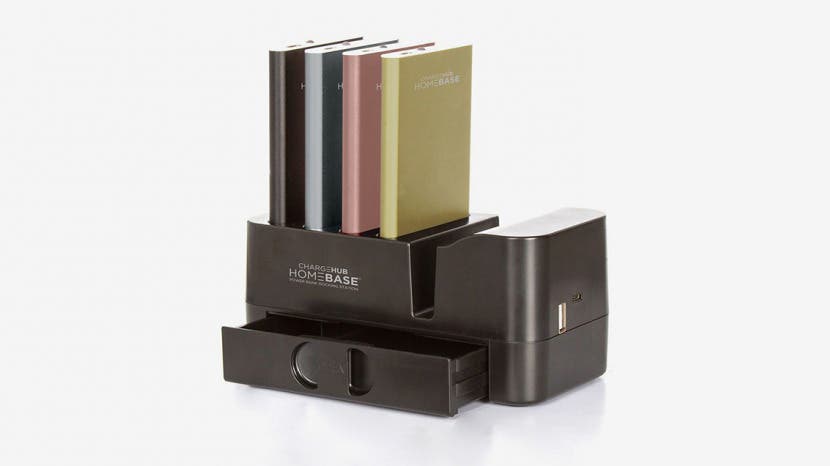 I keep restocking portable battery packs because the kids borrow and don't return them. Then I'll clean around the house and find discharged battery packs strewn around the house. Now, the ChargeHub HomeBase Power Bank Docking Station ($59.99) that Limitless Innovations sent me may be my saviour. The portable battery charging dock is a compact base that has four slots for the included aluminum battery packs, each offering 4,000 mAh of power, which is impressive given how slim they are.
Related: Buyer's Guide 2019: The Best iPhone Chargers of the Year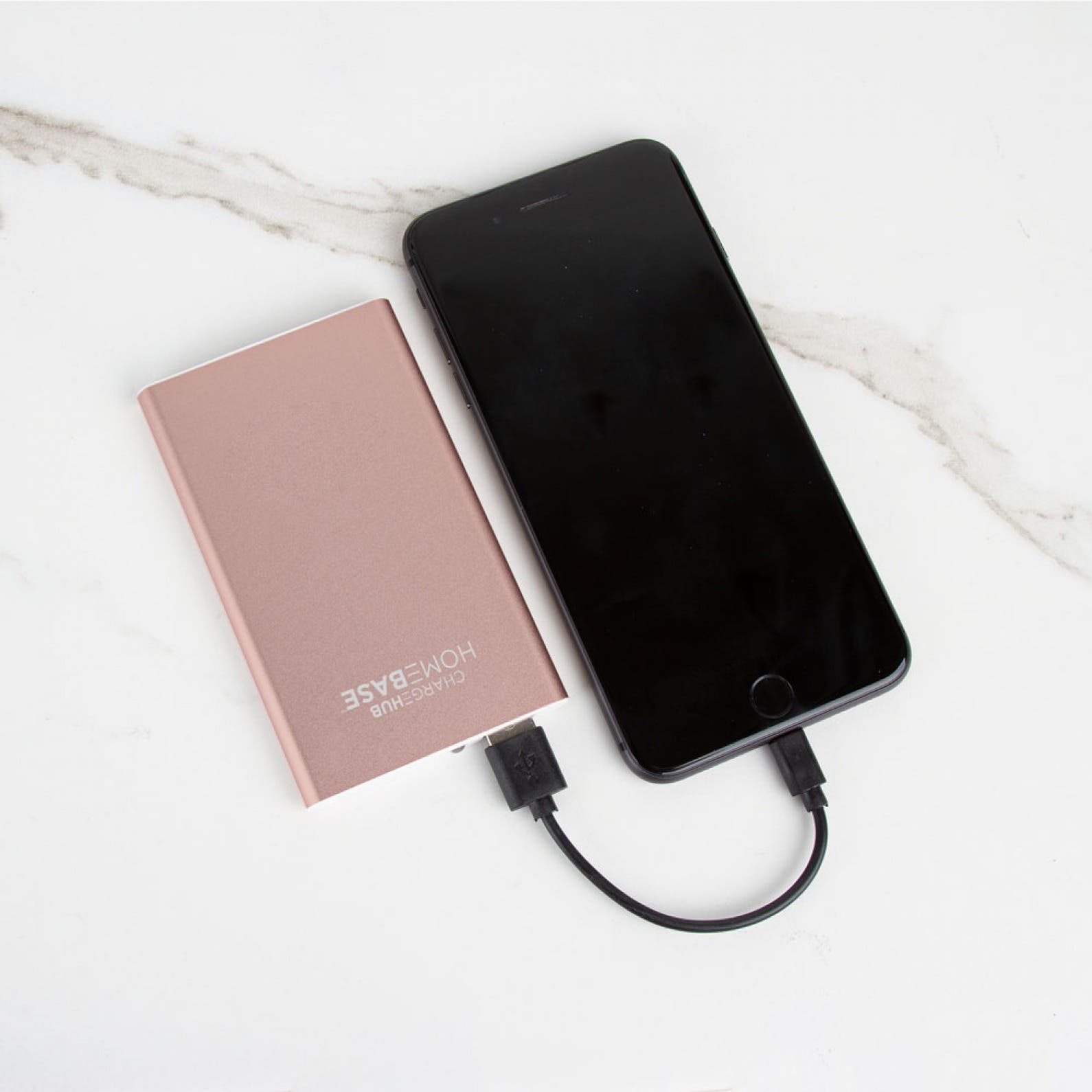 Limitless Innovations has smartly used four different colors for the four battery packs, black, silver, gold, and rose gold. This way you can assign a pack for each family member, perhaps related to their phone's color, and "shame" them into returning their charger to the dock! Honestly, this battery pack charging station makes it so easy to recharge portable iPhone chargers that it should no longer be an issue. The packs do not have built-in Lightning or microUSB ports, but they have a USB-A port for your own cable and a microUSB port for charging independently of the dock. But on the other side of the pack is a custom charging contact so you are not putting wear and tear on the microUSB port, nor do you have to worry about which way you insert the pack.

Discover your iPhone's hidden features
Get a daily tip (with screenshots and clear instructions) so you can master your iPhone in just one minute a day.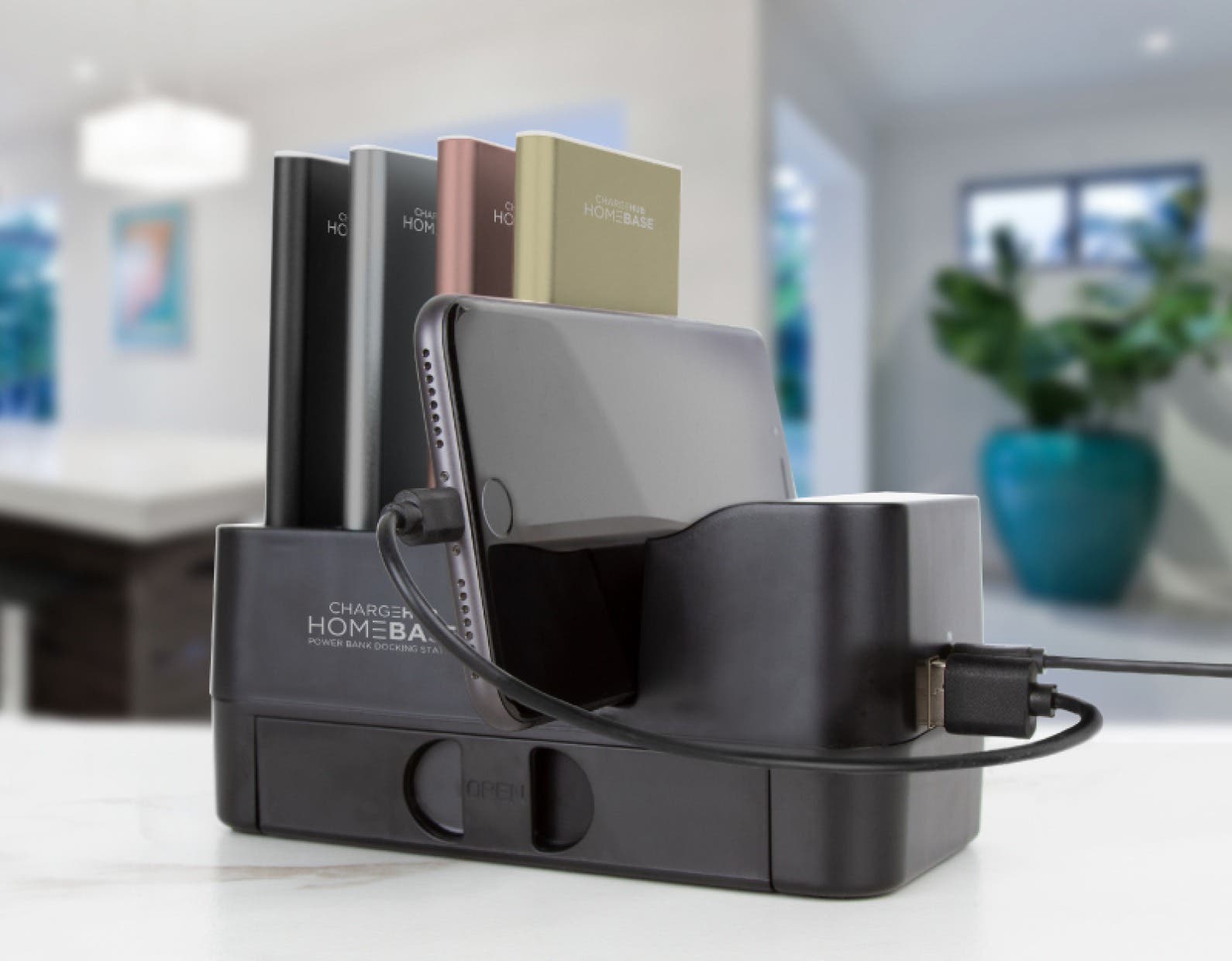 The dock includes a bonus USB port to charge another device and a small drawer for some short cables, like the two included, one Lightning and one microUSB. While the packs are covered in metal, the dock itself is plastic. I would prefer to pay more and have something stylish for my entryway, where this hub would reside, but the functionality and price still make this a five star accessory.
Pros
Includes four 4,000 mAh battery packs
Packs are aluminum and compact
Different colors for each battery pack
Also includes a drawer for cables and another USB port
Includes a bonus microUSB cable and a Lightning cable
LED flashlight built-in to each battery pack
Cons
Cables are not integrated into battery packs
Dock is plastic
Final Verdict
If you have multiple battery packs that go missing and uncharged, the ChargeHub HomeBase Power Bank Docking Station could bring harmony to your home.