Apple's September event is likely to bring us the new generation of iPhone, an Apple Watch Pro, and more.
By

Amy Spitzfaden–Both
Wed, 08/24/2022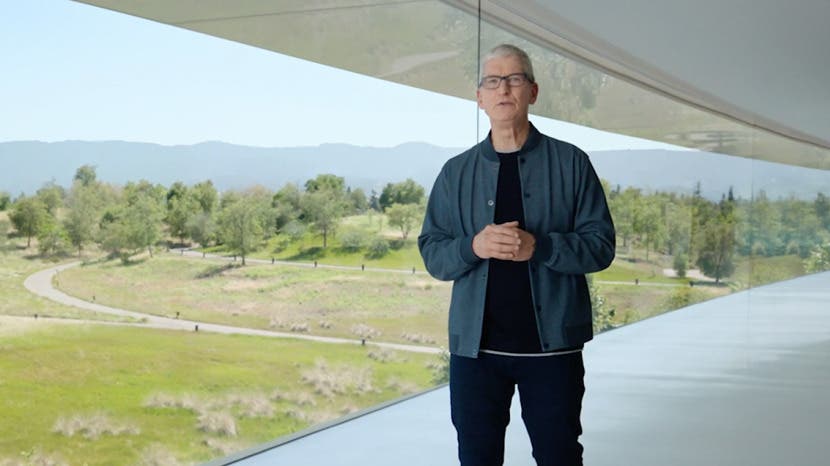 The first fall Apple event of 2022 will be held on September 7 at 10:00 a.m. PT. Titled "Far Out," the event is expected to bring us first and foremost the new iPhone 14 line, as well as the new generation of Apple Watch. There are also rumors of new iPad and Mac options coming our way, but sources point toward an October event for those. So let's take a look at what we'll likely be seeing this time around, and everything we know about the upcoming iPhone release.
When Does the New iPhone Come Out?
Apple announced its 2022 fall event will be held on Wednesday, September 7 at 10:00 a.m. PT. It's unusual for Apple to hold an event on a Wednesday, but since it's the week of Labor Day, some suspect it may be to give those attending in person an extra non-holiday day to travel. Rumors originally predicted September 14, but the September 7 date gives Apple an extra week of sales this quarter, which may be the reason for the change. Still, on a personal level I'm upset they're giving up the chance to launch watchOS 9 and the iPhone 14 on 9/14. The opportunity will never come again.
Apple will almost definitely announce the iPhone 14 line at the event, which means it will likely be available to preorder the following Friday, September 9, and available in stores about a week later, which tends to be the trend. We might also get the new Apple Watch line, too. Keep an eye out!
Also, be sure to follow our event coverage and join in the conversation around the announcement.
What Will Be Announced at the Far Out Event?
We have two solid guesses for what we'll see on September 7: the iPhone 14 line and the new Apple Watch. What will these include? Let's take a look.
The iPhone 14 Line
Okay, we don't technically know that the new iPhone the iPhone 14, but there's very little reason to believe it won't be. Apple is pretty consistent with their naming traditions, besides a break when it launched the iPhone X, but no evidence points toward such a curve ball here. If Apple was suddenly going to throw us an iPhone Z, we likely would have seen it last year, as thirteen is frequently viewed as an unlucky number.
We're likely to see four iPhone 14 models again, but this time, instead of a mini, we're likely to see an iPhone 14 Max, meaning the lineup would include the iPhone 14, iPhone 14 Max, iPhone 14 Pro, and iPhone 14 Pro Max. The mini was never popular with consumers, but it would be strange to suddenly go from four options to three, so the Max makes sense, and is a bit intriguing. Analyst Ming-Chi Kuo also has given us reason to believe this might finally be the line that we drop the notch in favor of a hole punch area for the camera.
Check out our complete roundup of the iPhone 14 rumors.
Apple Watch Series 8
The Apple Watch has big potential this year; we might see three new models. That's right, rumor has it we'll see the Apple Watch Series 8, a "rugged" Apple watch (possibly called the Pro?), and a new Apple Watch SE. The series 8 is rumored to have the S8 chip, a body temperature sensor, and (finally!) an improved battery life. The rugged watch design is allegedly aimed at athletes and hikers who may be using their Apple Watches in more extreme conditions. It will supposedly feature most of the same functionality as the original but will receive improved impact resistance and protection. Rumors of the SE suggest that the next generation will adopt the larger display and more-curved design we saw with the Series 7, as well as a few other features we saw released in the Series 7 like its S7 battery and processor, the Always-On display, and fast charging technology. Additionally, if you expect the Series 8 will be a bit too pricey, a very recent Apple Watch SE 2 rumor is predicting that the SE will be a pretty comparable, less expensive alternative with a lot of the new features available.
Full Release of iOS 16 and watchOS 9
Both iOS 16 and watchOS 9 have public betas currently available, but this event will likely release the shipping versions of these operating systems. They're likely to be available soon after the event, and will hopefully address all the bugs and issues users caught in the public beta.
What about an October Event?
There's a lot we've been hearing about Apple working on that we aren't expecting to see at the September event. According to 9to5 Mac, an October event will bring us the iPad 10, a new iPad Pro, M2 Macs, and the public release of macOS Ventura and iPadOS 16. These reports include the "biggest update in a decade" to the iPad, and at least one new M2 Mac, but possibly up to three (the mini, MacBook Pro, and Mac Pro). It's looking to be a pretty exciting year in terms of releases, so stay tuned for what's to come!