Can't remember where a certain file is stored or need to find something online? Search your iPhone & iPad to quickly locate anything on your device.
By

Tamlin Day
Updated 08/31/2022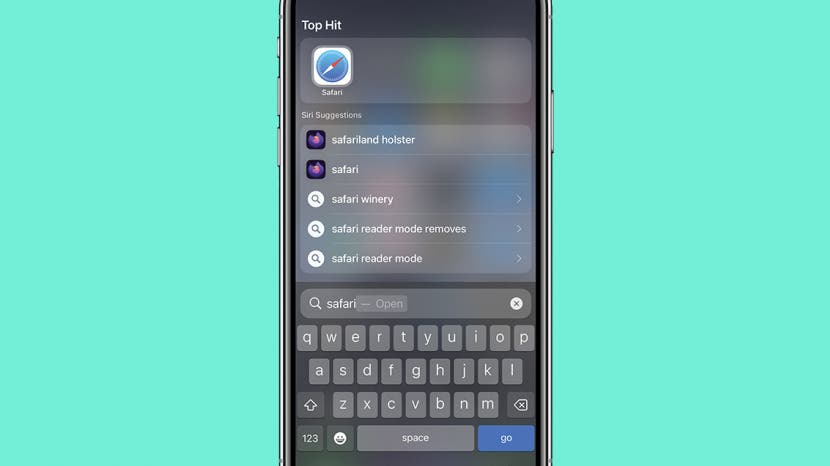 * This post is part of iPhone Life's Tip of the Day newsletter. Sign Up. *
This article will tell you how to use the Search function on your iPhone and iPad. You can use your iPhone or iPad's Search function to find information online or to find something on your device, such as a missing app or a specific iPhone setting.
Why You'll Love This Tip
Learn two quick ways to open the Search screen.
Find elusive apps, files, and more quickly and easily.
Where Is Search on iPad or iPhone?
There are two easy ways to open the Search screen on your iPhone. The Search feature can help you find data and apps on your device, as well as quickly search the internet. For more tutorials on how to use your iPhone and iPad, check out our Tip of the Day.
To use the first option presented below, you will first need to update to iOS 16. Here's how to use the Search function, sometimes called the smart search bar, on your iPhone:
From your unlocked Home screen, simply tap the Search button located in the center of the screen, toward the bottom just above the dock. This option is available in iOS 16 but not iPadOS 16.


You can also access the search screen by swiping the Home screen down. This works in both iOS 16 and iPadOS 16.



The search screen should open with the keyboard already up and ready to enter something into the Search field. Just type whatever you're looking for.


Your results will display automatically as you type.


Now you know how to use your iPhone's search function.