By

Conner Carey
Wed, 10/18/2017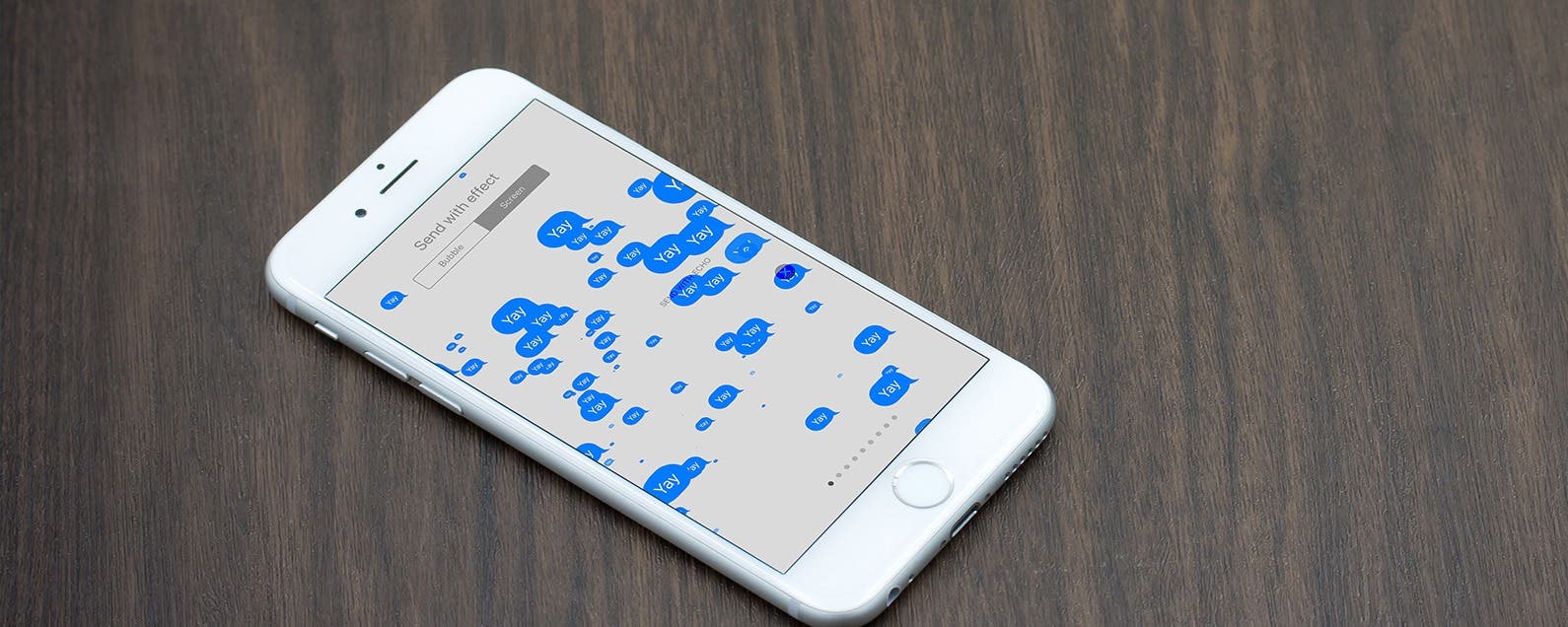 * This post is part of iPhone Life's Tip of the Day newsletter. Sign Up. *
With iOS 10, Apple introduced Message Effects that allow you to add a bit of fun to the messages you send. You could make confetti rain or a laser show ensue when the recipient opened it. With iOS 11, Apple adds two new Message Effects— Echo and Spotlight. We'll go over what each Message Effect does and how to use it. Here's how to use the new Message Effects with iOS 11 on iPhone.
Related: How to Use Digital Touch in iMessages on iPhone: The Complete Guide
How to Use the New Message Effects (Echo & Spotlight)
Open the Messages app.
Type your message.
Either 3D Touch or Press & Hold the send arrow.
The Effects screen will pop up. Select Screen at the top.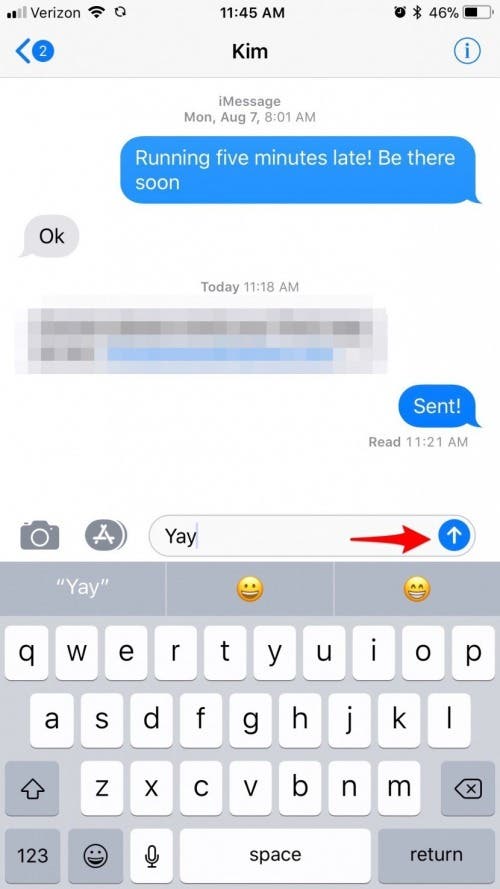 Swipe through the effects until you find the one you like. Then tap the send arrow.
Echo displays your message a bunch of times on the screen as though it were echoing.
Spotlight quite literally creates a spotlight around your message and darkens the background.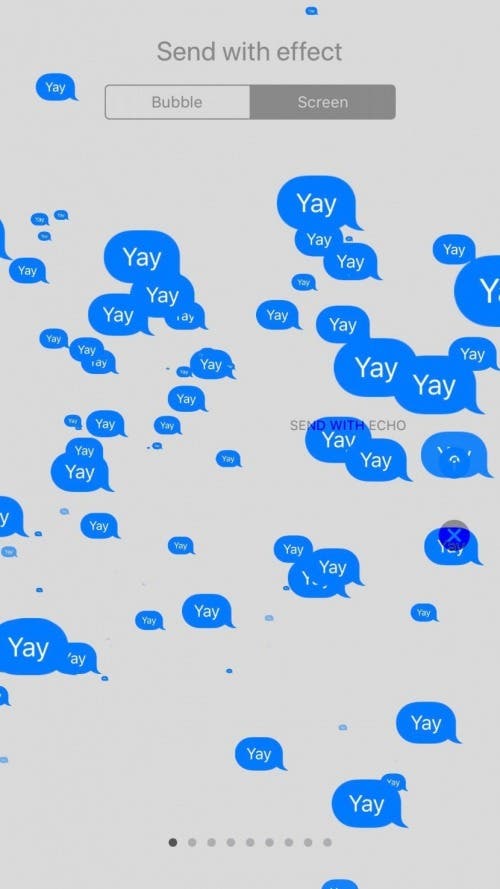 The previous effects that were introduced with iOS 10 are still available as well. They are Balloons, Confetti, Love, Lasers, Fireworks, Shooting Star, and Celebration.
Top image credit: pkproject / Shutterstock.com