Stay in-the-know about the new devices and upgrades Apple announces at its October 18 event.
By

Erin MacPherson
Tue, 10/12/2021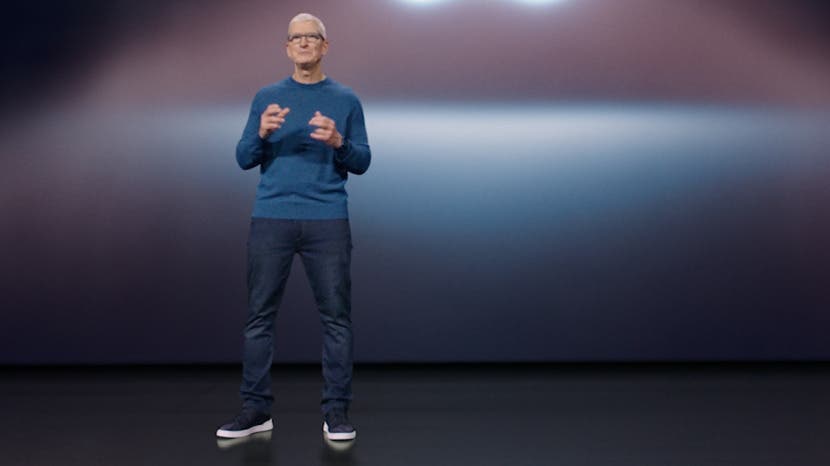 Apple will hold a second fall event on October 18, when we hope we'll hear news of the products we didn't see in the September event, such as AirPods 3 and possible AirPods Pro 2, plus a new MacBook and maybe even a Mac mini. Our editorial team will be watching the Apple event live stream, and we'll post our in-depth coverage of the event in our Facebook group as we publish expert reviews and reactions to the things Apple reveals during the event. We'll also record a special podcast episode after the announcement, where we'll discuss everything just announced. Read on to learn more about how to be a part of our event coverage. 
During the October Announcement
Tune in for the Apple event livestream on October 18 at 10 a.m. PDT, and be sure to visit our Facebook group for the most current coverage and need-to-know information regarding the new tech and devices Apple announces on the day! If you're not already a member of our Facebook group, make sure to sign up before the event so we have time to add you to the group. 
After the October Announcement
After the announcement ends, we'll record a special podcast episode where our team will unpack everything the tech giant just unveiled. If you want to get up to speed on all the rumors before the upcoming event, subscribe to the iPhone Life Podcast and check out our most recent episode!
Whether via our Facebook group, our follow-up podcast, or both, we look forward to having you join our conversation on October 18 for the Apple fall event!