By

Todd Bernhard
Wed, 01/09/2019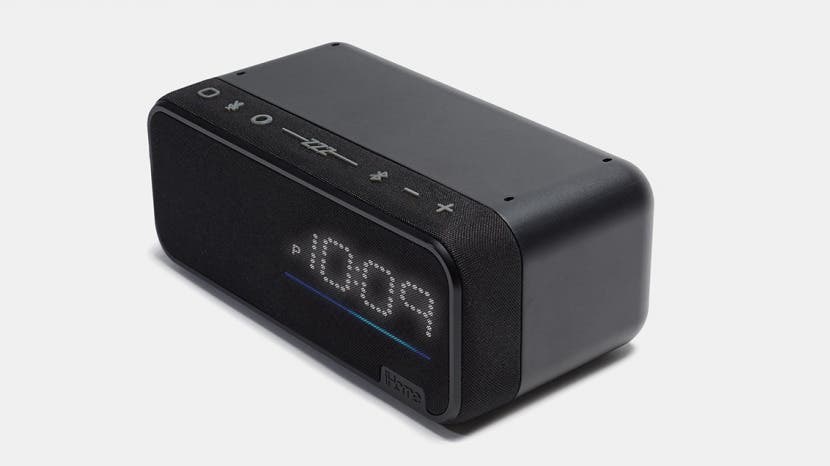 No matter what you're looking for in a speaker, the odds are pretty good that iHome has something that meets your needs. The company even has cosmetic mirrors that double as Bluetooth speakers. iHome sent me the iAV14 Alexa Bedside/Home Office Speaker ($99.99) to check out and I do indeed like that it has Alexa built in. Amazon has redefined what a speaker should be; and if you're going to spend $100 it should include a smart home assistant, which the iAV14 does. Another nice touch is that it supports Spotify, if you use that music streaming service.
Related: DockAll Has Everything You Want in a Bluetooth Speaker, Including Alexa

In addition to functioning as a smart Bluetooth speakerspeaker, the iAV14 is also a nice bedroom alarm clock. It sports a novel time display with large, pixelated digits, tucked away behind a mesh screen, so you should be able to see the time from across the room even while groggy. While it does include Alexa and therefore gives you access to voice-based alarms, it is a fully functional alarm clock with integrated alarm options including a snooze button cheekily named "---ZZZ---."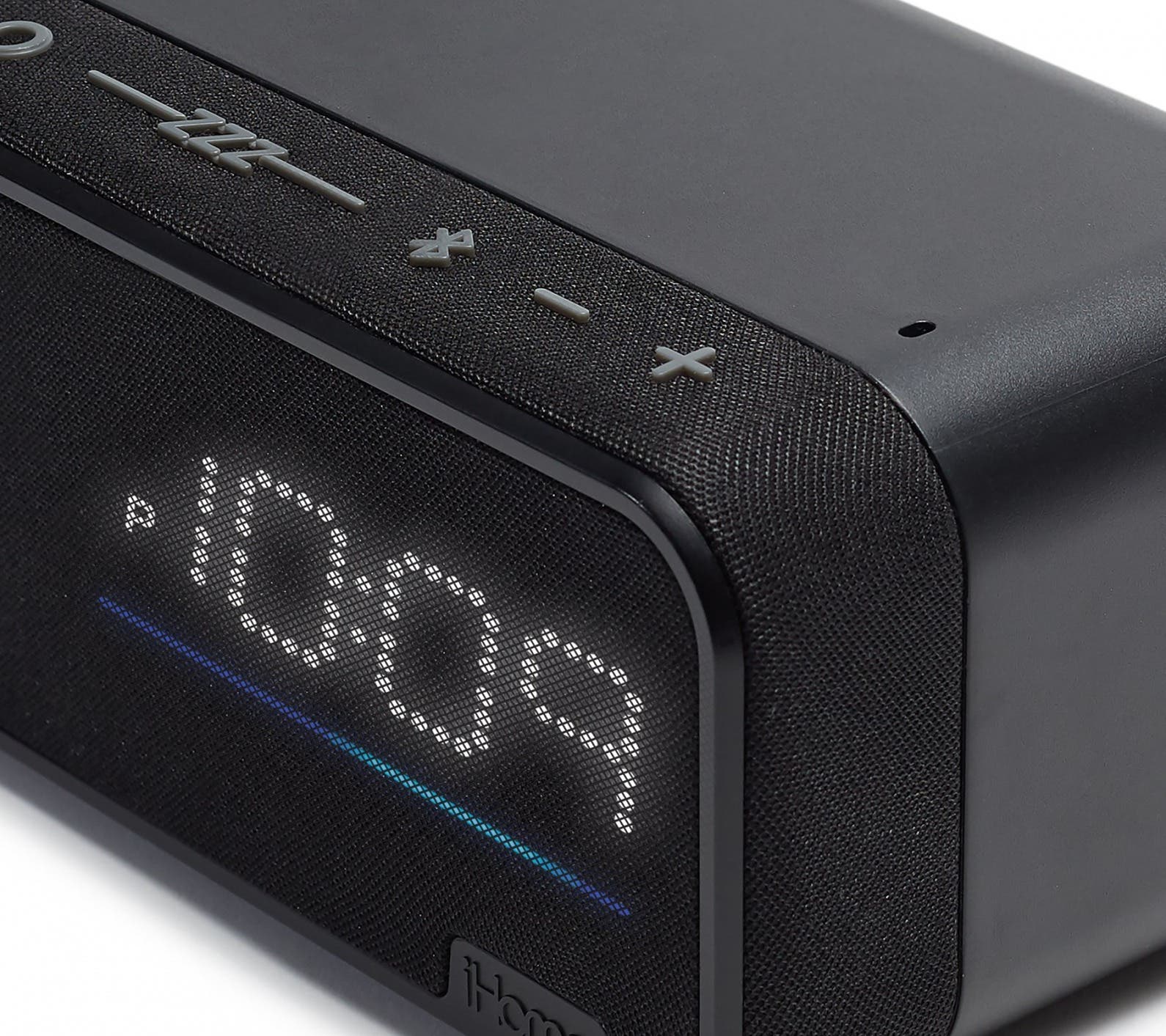 The iAV14 includes a USB port to charge your smartphone via a customer-provided cable. However, given the iAV14's $100 price tag, I would have liked to see a Qi wireless charging pad on the top, as some other iHome products offer for less. Considering that the original Echo Show, with an actual screen, can be purchased for a little more, not to mention iHome's other speakers that offer Qi charging, there may be better deals.
Pros
Bluetooth and Wi-Fi speaker
Alexa built in
Large time display
Integrated alarm option with snooze
USB port to charge via customer-provided cable
Cons
No Qi wireless charging
No color choices
Pricey versus Amazon Alexa devices
Final Verdict
The iAV14 Alexa Bedside/Home Office Speaker from iHome is a fully functional alarm clock that also operates as a Wi-Fi-enabled speaker, with Spotify and Alexa integration.