By

Todd Bernhard
Mon, 04/30/2018
If you like PopSockets but wish there was a larger version for iPads and other tablets, there is good news from Safetray Products. The G-Hold iPad Holder ($29.95) is similar to a PopSocket, but it is larger and it can be more easily repositioned because it uses Micro Suction not adhesive. Safetray, as its name suggests, is known for similar adapters to help waitstaff keep a grip on serving trays; so this is right up the company's alley.
Related: Top iPad Accessories Every Tablet User Should Have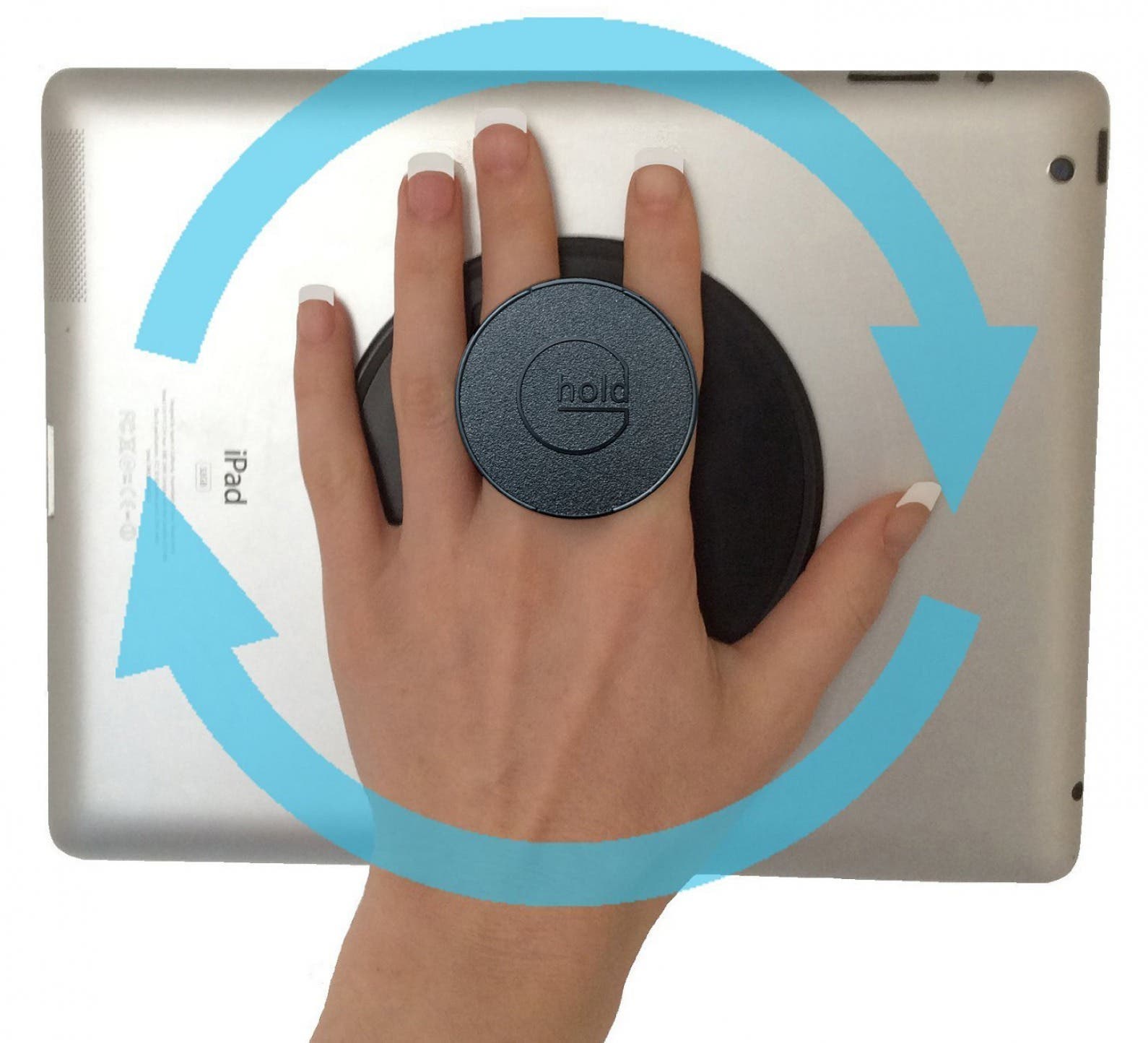 You can apply a G-Hold directly to an iPad or most tablets; but if you want to attach it to a textured case, there is a "Compatibility Sticker" provided and also sold separately that makes it work with such materials. The G-Hold holders are sold in assorted colors and designs so you can personalize your tablet, which makes them great for demonstrating apps at tradeshows.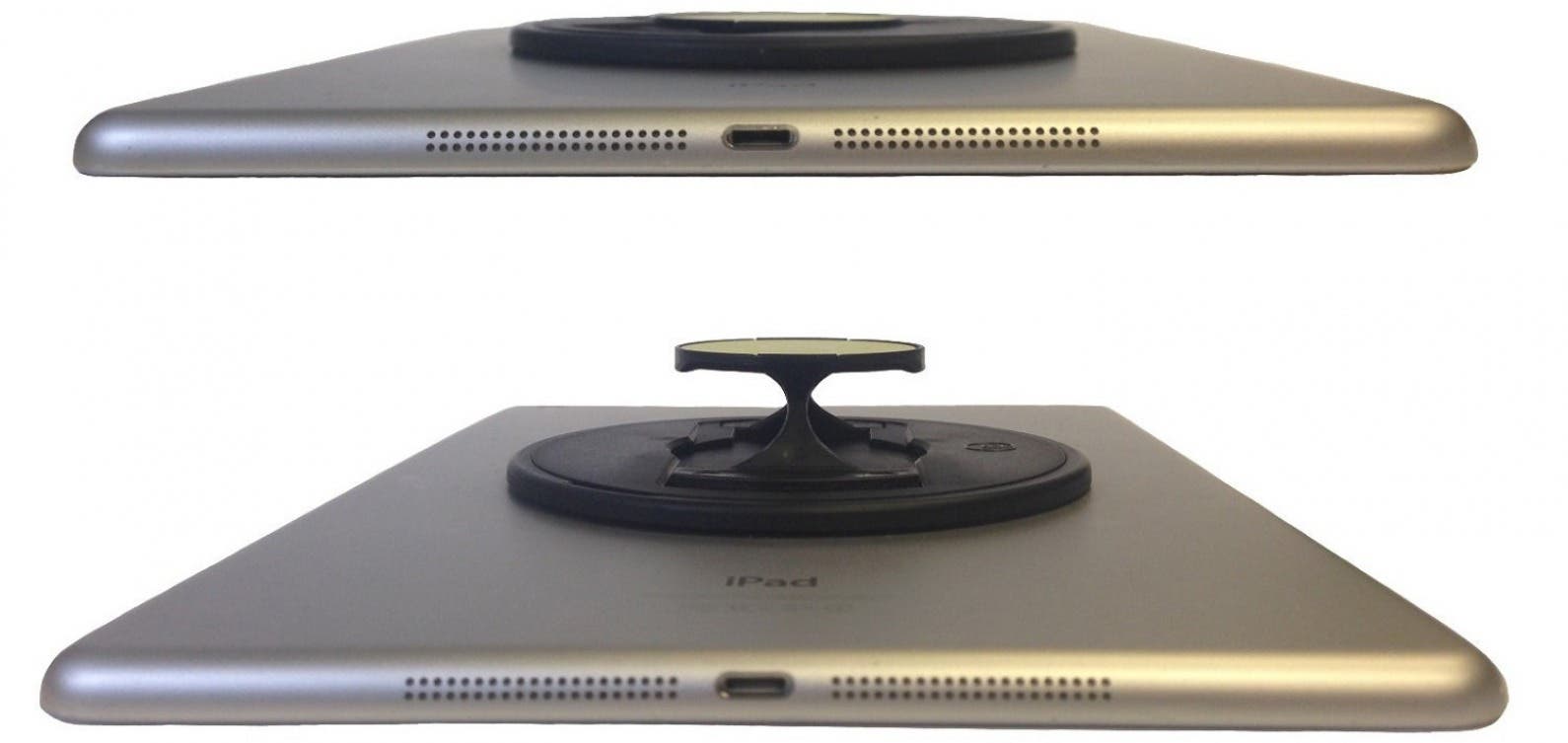 Pros
Uses Micro Suction not adhesive
Reusable and repositionable
Assorted designs and color choices
Larger than a PopSocket to accommodate tablets
Cons
Compatibility Sticker (provided and sold separately) for cases with textures
Final Verdict
If you're looking for something to help you hold on to your iPad, try the G-Hold iPad Holder from Safetray Products.