Find the most comfortable earbuds & headphones for you.
By

Amy Spitzfaden–Both
Wed, 10/27/2021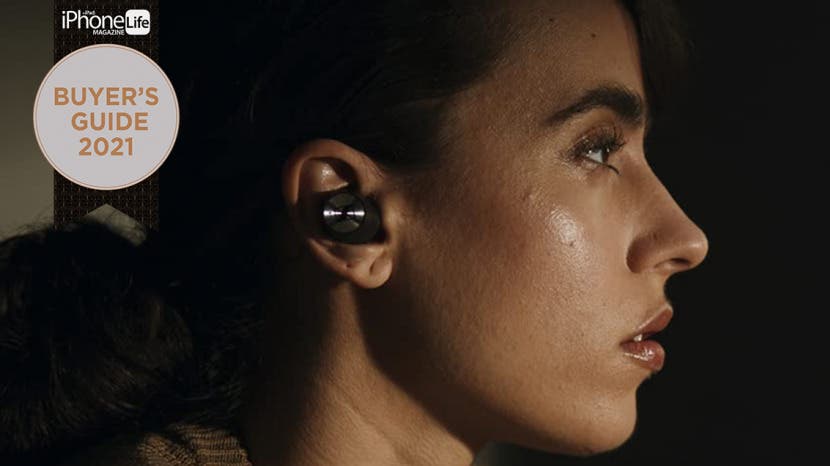 iPhone Life is supported by readers like you. When you buy products through links on our site, we may earn an affiliate commission. All products are independently tested, rated, and reviewed by our team of editors. Learn more.
Headphones and earbuds make great presents for the audiophiles in your life or even a treat for you. We've shopped around for the best earbuds and cool headphones so you don't have to. Below, you'll find our top picks.
Related: AirPods Mic Not Working? Try These 6 Tips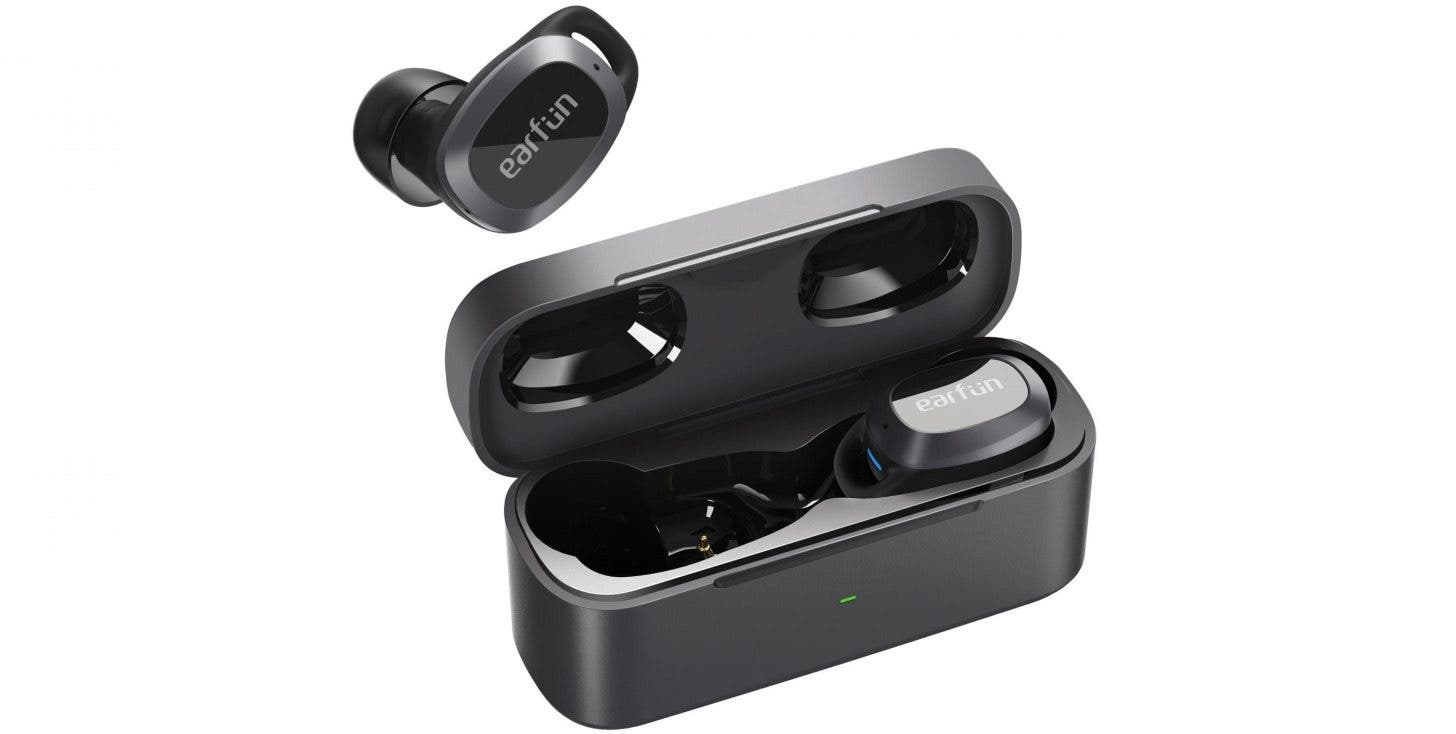 Marketed as the "World's Smallest Active Noise Canceling True Wireless Earbuds," the tiny size of the EarFun Free Pro offers solid sound and makes them a great fit for smaller ears. A variety of earbud tips means they can fit anyone looking for something less cumbersome though. They also offer an impressive battery life of up to 32 hours and fast charging options. The volume controls are fairly intuitive, and you can listen with just one earbud or share with a friend with Single Earbud Mode.
It's hard to find a flaw in these earphones. Perhaps the best overall model, every feature these earbuds offer comes through in a big way. The overall sound is smooth and balanced, and you're treated to a very customizable experience through the Soundcore app. The earbuds keep track of your sound preferences and create a profile specifically for you, modifying settings as they see fit, but you can always go in and adjust them yourself. Add in the fact that they're lightweight and comfortable, and you have a winner.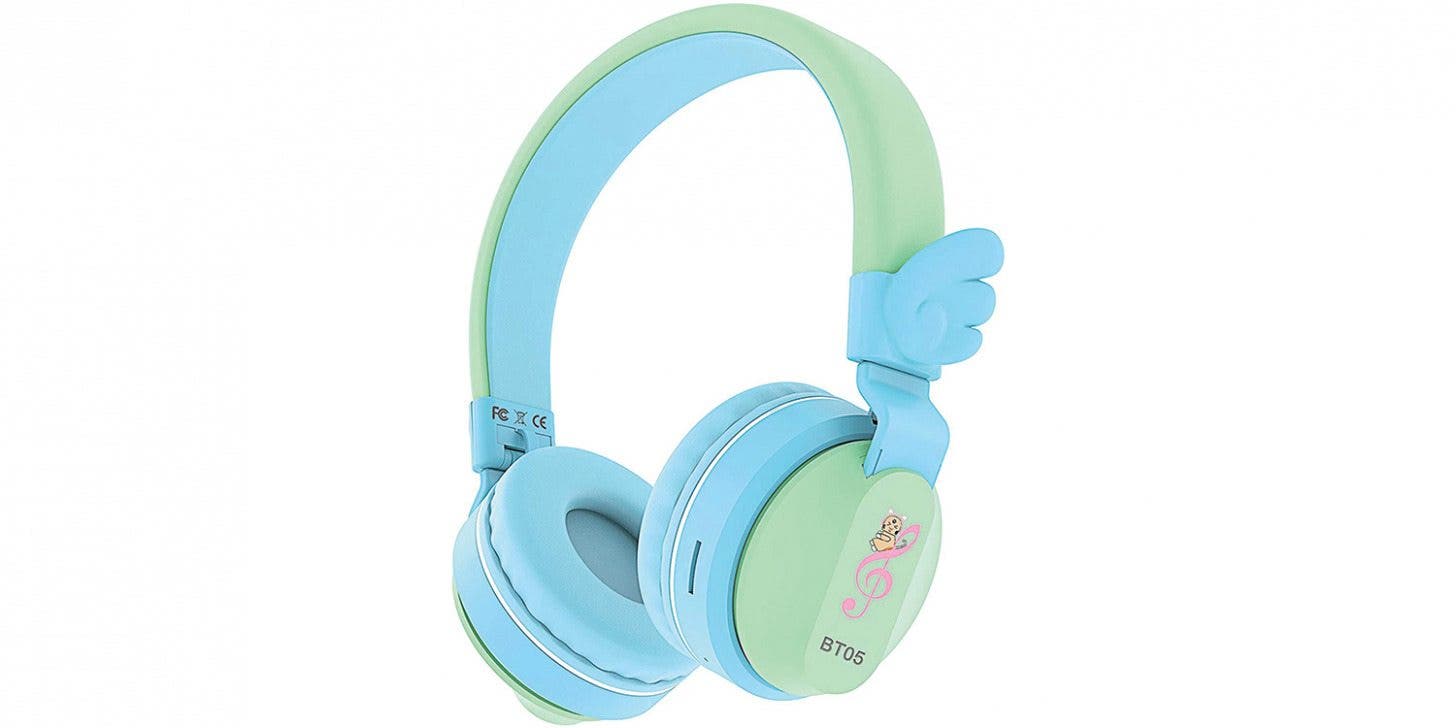 Finding the right headphones for your kids is an important task, especially considering their auditory health could be at stake. Riwbox offers many cute and affordable headphones for children, but the BT05 was our favorite. The design is delightful, but their best feature is the ability to switch from regular mode to kids mode, which has an 85-decibel limit, meaning your child can't turn up the volume high enough to damage their ears. They were a little big on my two-year-old, but even so, she enjoyed many Raffi songs without them falling off.
These earbuds are my personal favorites. They fit snugly, offer a sealed-off sound without the need for constant readjustment, and don't hurt my ears even after hours of use. The sound itself is good quality right out of the box—no need to adjust any settings. You can, of course, choose your preferred settings in their app, but so far I haven't needed to. At seven hours, their battery life isn't quite as long as many competing brands and they don't support fast charging, but these guys are worth the wait.
Confession: I don't always love noise cancellation. While I think it's a great feature, sometimes I want my sound to blend more organically with my environment, especially if I'm keeping an ear out for my toddler. The Jabra Elite 45h offers beautiful, immersive sound with passive noise reduction and a comfortable fit without blocking out the world around me. The large size fits comfortably without being too big, and the option to go wireless makes it perfect to use with my iPhone. The associated app offers customization options, and the battery is long-lasting and quick to charge.